Vehicle assemblers are transforming themselves from conventional manufacturing operations into hi-tech companies which assemble vehicles.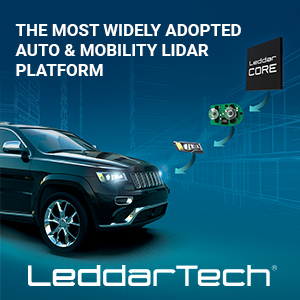 This was brought home at the September 2017 Frankfurt Auto Fair where Harald Krüger, Chairman of the Board of Management BMW, said "we call the driving forces of future mobility the ACES: Automated, Connected, Electrified, and Services – specifically, mobility services. These are key elements of our corporate strategy, our roadmap for the future. The BMW Group is becoming more and more a 'tech company' – and we are in an excellent position to move forward with the ACES. Many others are convinced too: Major players such as Intel, Mobileye, Delphi and Continental have joined forces with us to shape the future of automated driving. Our test fleet is now on the roads in Germany, Israel and the US – making daily trips."
He was referring to the memorandum of understanding signed in August 201 between BMW, Intel and Mobileye which enabled Fiat Chrysler Automobiles (FCA) to be the second automaker to join the partnership to develop an autonomous driving platform for global deployment. The tieup with FiatChrysler is for self-driving cabs, a market which is projected to be worth US$2 trillion by 2030. BMW is reported to be hoping to include a third partner by year-end.
"We have to work more closely together with the IT and consumer electronics industries, as well as semiconductor manufacturers. Together with our partners we acquired the market leader Here in order to gain access to highly precise maps with real-time data. The knowhow of Intel and Mobileye is absolutely essential for the technical solutions which allow us to take our hands off the steering wheel – and soon take our eyes off the road," said Elmar Frickenstein, Senior Vice President Electrics/Electronics and Driver Environment, BMW Group in an interview with a German automotive magazine.
BMW has announced it is investing €400 million in the large-scale expansion of its Munich research and innovation center to create an innovative working environment for around 5,000 employees by 2019. Additionally, from 2021 onwards, the BMW iNEXT will set new standards in terms of electric mobility, automated driving and connectivity, with production centered in the Dingolfing plant.
As the BMW Group's center of competence for electric mobility, Dingolfing already supplies components to the company's production network. BMW believes that highly/fully automated vehicles and autonomous vehicles will play an instrumental role in bringing about a substantial reduction in the total number of accidents in future.
During the first few generations of autonomous driving, however, such vehicles will neither have the technical capability to make ethical decisions nor will they be allowed to by constitutional law. "We are on the way to deliver a car in 2021 with level 3, 4 and 5," Frickenstein told Reuters in March 2017.
BMW says that the cooperation remains on-track to deploy 40 autonomous test vehicles on the road by 2017 year-end. It also expects to benefit from leveraging data and learnings from the recently announced 100 Level 4 test vehicle fleet of Mobileye, an Intel Company, demonstrating the scale effect of this collaborative approach.
"The two factors that remain key to the success of the cooperation are uncompromising excellence in development, and the scalability of our autonomous driving platform," said Krüger in an August press release. "With FCA as our new partner, we reinforce our path to successfully create the most relevant state-of-the-art, cross-OEM Level 3-5 solution on a global scale."
BMW's foray into autonomous driving is over 10 years old. In 2006, a BMW 3 Series was already lapping the circuit at Hockenheim by itself, while automated prototypes from the BMW Group started undergoing road tests on the A9 motorway between Munich and Nuremberg in 2011. Since 2014, more advanced prototypes from the BMW Group have been equipped with 360° environmental sensing technology, giving them the ability to avoid accidents, according to the company.
"2014 was also the year that an automated prototype from the BMW Group drifted its way around the Las Vegas Speedway for the first time, proving that even driving at the limits of performance is within the realms of possibility. Automated vehicles are now even capable of parking themselves when prompted to using simple gestures (automated valet parking)," says BMW in a statement.
Automotive Industries (AI) asked Elmar Frickenstein, BMW Group, Senior Vice President, Electrics/Electronics and Driver Environment, to tell us what are some of the goals of the BMW-Intel alliance.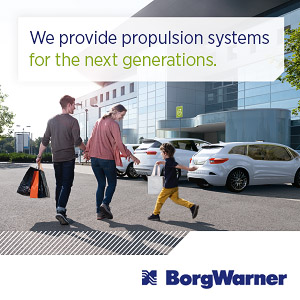 Frickenstein: The BMW Group approach to autonomous driving is very strongly based on our strategic partnership with Intel and Mobileye. We firmly believe we have the best players in their respective field on one team. FCA recently joined our approach as a first OEM – bringing us closer to our goal to create a scalable platform for Autonomous Driving which will set one of the industry's standards.
AI: One critical challenge for autonomous driving is inter-sensor communication, network overload and the need for high bandwidth – how does BMW see this technical hurdle being overcome?
Frickenstein: Safe and reliable autonomous driving is without a doubt a very big challenge. On our way to our first offer to the customer in 2021 – in the BMW iNext – many more hurdles will have to be overcome. Our strategic partnership makes us confident that in our team effort we can meet the challenge. The design of our on-board computing platform will be orders of magnitudes more powerful than the infrastructure that supports current driver assistance systems.
Likewise, the on-board communication network will be able to transmit data from high-resolution sensors. At the same time, we are designing advanced perception algorithms that minimize data without compromising the performance of the scene interpretation.
Levels of automated driving
BMW is at the Level 2 stage of autonomous driving with the company offering driver assistance systems as preliminary stage of automated driving.
At Level 2 the driver is responsible for the task of driving at all times (hands-on detection).
Level 3 (starting from 2021 with BMW iNext) will make it possible for driver and vehicle to share the responsibility for controlling the vehicle, primarily in slow-moving traffic. Sensors and laser scanners relay data, which is then amalgamated to produce a 360° environment model of the vehicle's surroundings. Using this data the driving strategy software computes the necessary driving maneuvers.
Level 4 (starting from 2021 with technical provisos in the BMW iNext) will offer fully automated driving in urban traffic and – in a version with extended functionality – in traffic that is moving in the same direction and is segregated from oncoming traffic. The driver can sleep during long distance journeys if necessary. The key difference compared to level 3 is the time span for taking over control again is far longer (mind off).
At Level 5 a vehicle is capable of navigating roads without any driver input. Cameras installed behind the windscreen determine the position of other road users and recognize whether the road user in question is a car, truck, motorcycle or pedestrian. The camera detects road markings too, enabling it to provide exact information on the vehicle's position within its own lane. Radar sensors directed towards both the front and rear map the positions of other road users, their distance and their speed. Ultrasonic sensors on the sides, front and rear of the vehicle detect other vehicles as well as obstacles in the vehicle's immediate vicinity.
The "data center" for processing all the information that is received can currently be found in the boot of every prototype. "The exchange with traffic systems and other vehicles creates an enormous volume of data. Artificial intelligence, or machine learning, enables cars to learn with every kilometer driven. This requires cutting-edge technology in wireless networks, processors, and software. We need a new generation of much more powerful chips, and a 5G wireless standard to guarantee stable and fast connectivity," said Elmar Frickenstein, Senior Vice President Electrics/Electronics and Driver Environment, BMW Group in an interview with a German automotive magazine.