The automotive digital cockpit is evolving into zonal electronic/electrical (E/E) compute architecture, driven by the complexity, cost and need for central compute consolidation.
"The digital cockpit has become synonymous with the ever-growing need for automakers to create a unique, differentiated and branded experience for their customer" said Nakul Duggal, senior vice president & GM, automotive, Qualcomm Technologies.
"With our 4th Generation Snapdragon Automotive Cockpit Platforms, we aim to reinvent the driver, passenger and rear seat entertainment and contextual awareness experience, while also addressing the automakers' shift to zonal compute architectures with the fusion of compute, performance, AI and safety."
He was speaking at the introduction of Qualcomm Technologies' new range of digital cockpit solutions using the 4th Generation Qualcomm® Snapdragon™ Automotive Cockpit Platforms. The platforms serve as a central hub for high-performance compute, computer vision, artificial intelligence (AI) and multi-sensor processing with a flexible software configuration, according to the company.
Utilizing 5nm processing technology, the new platforms provide automakers with the one of the highest performance system on-chip (SoC) systems, with a low-power and thermal profile, as well as Qualcomm® Car-to-Cloud with Soft SKU capabilities.
These allow the end-consumer to have the latest features and capabilities through over-the-air (OTA) updates post deployment and throughout the lifecycle of the vehicle. The platforms provide software scalability and flexibility, with support for several high-level and real-time operating systems in hypervisor and container software configurations.
This supports multiple engine control units (ECUs) and domain consolidation, including cluster and cockpit, augmented reality heads-up display (AR-HUD), infotainment, rear seat displays, mirror replacement (e-Mirror) and in-cabin monitoring services.
Video processing can also be integrated into drive recording and surveillance functionality. The same software architecture and framework is used across all tiers, reducing development complexity and commercialization time, while minimizing maintenance costs for automakers, according to Qualcomm.
Automotive Industries (AI) asked Thomas Dannemann, Director of Product Marketing Europe at Qualcomm how the 4th Generation Snapdragon Automotive Cockpit Platforms address the transition to a zonal architecture.
Dannemann: The zonal architecture of the Snapdragon Generation 4 platform will integrate more automotive relevant functionality. This means that the processors have increased support for safety and security features, alongside increased compute performance to run a greater number of applications in parallel.
For example, in the past if the car had a surround view system, then you had to have a dedicated electronic unit, which was processing the four camera sign
als and delivering that signal to the head unit which then displayed this on the main screen.
With our 4th Generation chipsets we connect these four cameras directly into the head unit and because we have a lot of GPU compute power, we can provide three-dimensional computation of the surround view, as well as the position of the car.
AI: Do the new digital cockpit platforms support all three Snapdragon Performance Tiers?
Dannemann: We are offering the Snapdragon processors in three performance grades, so we can provide solutions that address solutions at all levels. Fully scalable, the new digital cockpit platforms support all three Snapdragon Automotive performance tiers (Performance, Premiere and Paramount), for entry-level, mid-tier and super computing platforms respectively.
AI: What do the new digital cockpit platforms offer to the automakers and the end-consumer in terms of performance and capabilities?
Dannemann: It will increase the integration and overall functions, so with ENDCAP 24 requirements you will see that driver monitoring will become mandatory. This function will go together with the camera inside the car. There you will be provided with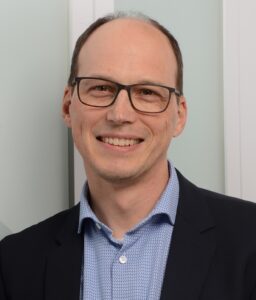 additional features like occupant detection.
It can do also gesture detection – instead of pushing buttons in your car, you can start to do gesture commands like picking up the phone or open the window. The car will also learn where your passengers are.
You will have the capabilities of voice control, even when passengers are seated in a very noisy environment, as in a convertible. We have audio algorithms that will remove the wind noise to allow you to talk to your car.
We also have in-car communication. When you speak from the front of the car to the rear, it is typically difficult to hear people when the audio is playing. Our technology boosts the voice from the driver seat into the rear speakers.
Platform building blocks
The new platforms utilize the 6th generation Qualcomm ®Kryo™ Central Processing Unit (CPU), Qualcomm® Hexagon™ Processor, multi-core Qualcomm® AI Engine, 6th generation Qualcomm® Adreno™ Graphics Processing Unit (GPU) and Qualcomm® Spectra™ Image Signal Processor (ISP), to provide a true platform on chip.
The various building blocks include:
High performance compute: the 6th generation Kryo CPU provides the power and performance needed to address the compute needs of next generation automotive digital cockpits. It also supports multiple virtual machines.
Rich graphics and multimedia support for immersive in-vehicle experiences: With on-demand media consumption and over the air application content expanding, next generation vehicles are featuring several high-resolution displays for media, navigation and high-definition clusters, while still requiring several lower resolution displays.
The performance and safety enhancements to the visual and multimedia processing units provide a comprehensive media experience that is safety-conscious and comfortable. Passengers can share content experience or enjoy the privacy of their own high-resolution display and media.
The platforms also feature an enhanced pixel processing pipeline to support up to 16 camera inputs through serial interfaces and additional cameras through Ethernet interfaces.
Highly intuitive AI experiences: utilizes the AI engine for driver and passenger personalization, in-car virtual assistance, natural voice control, language understanding, driver monitoring and occupant presence detection and adaptive human machine interfaces. The engine is capable of constant learning and adapting to the occupant's preferences. They provide the driver with an interface that is attuned to his/her preferences and the vehicle ambience.
Contextual awareness and safety enhancements: for intelligent and distraction-free driver assistance systems, including in-cabin monitoring, child and occupant detection and ultra-HD surround view monitoring with object detection for roadside safety. Using the AI Engine and ISP blocks, the platforms also allow for in-cabin and external camera integration. The safety infrastructure extends across the key compute blocks and is augmented by an integrated safety manager to provide the higher automotive safety integrity levels (ASIL) needed for domain consolidation.
Immersive audio: provides premium audio experiences, including personalized multi-audio zones customized for each user, crystal clear in-car communication and active noise and echo cancellation with engine and road-noise noise suppression capabilities delivered by a powerful audio subsystem integrated in the 4th generation platforms.
Connectivity support: pre-integrated support for Wi-Fi 6 and Bluetooth® 5.2, offering premium wireless in-car experiences including hotspot, high speed gaming, and phone mirroring technologies such as wireless Android Auto™.
Telematics and C-V2X support: pre-integrated support for Qualcomm® Snapdragon™ Automotive 5G Platforms with integrated C-V2X technolog

The fourth generation Qualcomm snapdragon chip.

y, providing the high bandwidth pipeline needed for seamless media streaming, OTA updates, and multi-gigabit upload and download capabilities.
Software support: a scalable software framework with multiple Board Support Package (BSP) configurations to support:
High-level Operating Systems (HLOS) and Application Frameworks & Distributions: Android Auto Embedded and Google Automotive Services (GAS); Linux, Yocto and Automotive Grade Linux (AGL), Banma powered by AliOS, webOS Auto and other AOSP distributions
Real-Time Operating Systems (RTOS): Blackberry® QNX® and QNX® OS for Safety; Green Hills Software INTEGRITY® and u-velOSity™; and WITTENSTEIN high integrity systems SAFERTOS®
Hypervisors: Blackberry QNX® Hypervisor and QNX Hypervisor for Safety, Green Hills Multivisor® and u-velOSity™; OpenSynergy COQOS Hypervisors
Linux Containers (LXC and other container technologies), including the ability to support combinations of virtualization and containerization for memory, performance, functional safety and isolation needs in mixed criticality architectures.