BorgWarner has shifted away from its "balanced propulsion" strategy to focus on electric propulsion, which is expected to generate 45% of the company's revenue by 2030.
It requires re-engineering of the Tier 1 supplier – electric vehicle components account for less than 3% of the company's revenue at present. "As we plan for the next decade-plus of profitable growth, now is the time to move away from a balanced propulsion strategy and accelerate our shift toward electrification," says Fred Lissalde, BorgWarner President and Chief Executive Officer.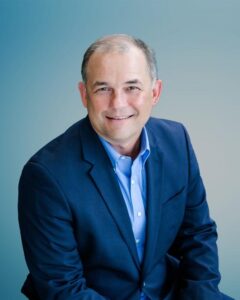 Michigan-based BorgWarner is a global leader in manufacturing turbochargers for gasoline-powered vehicles. Its products include four-wheel-drive and all[1]wheel-drive transfer cases, as well as automatic transmission components, timing chain systems, and a range of electronic control units and power electronics.
This mix will change towards components for electric vehicles through a combination of acquistions and research & development in what BorgWarner is calling "Project Charging Forward". It is comprised of three pillars: profitably scaling electric light vehicles, expanding into electric commercial vehicles and optimizing the company's combustion portfolio through the planned dispositions of businesses with between $3 billion and $4 billion in aggregate revenue.
Commenting on the unveiling of the strategy, Zacks Equity Research states: "BorgWarner is well positioned to implement the electrification strategy based on its decentralized organizational structure, system and component offerings to provide and commercialize state-of-the art technology, financial strength and dedicated teams.
"The company's acquisitions since 2015 position it well for this. BorgWarner's buyout of Delphi Technologies has strengthened its electric propulsion leadership, with expanded capabilities and scale. The acquisition of AKASOL AG, likely to close in the second quarter of 2021, will further expand its commercial vehicle-electrification capabilities".
Automotive Industries (AI) asked Harry Husted, who was appointed in April 2021, what he brings to BorgWarner in his role as Chief Technology Officer.
Husted: I am excited about my responsibility as CTO of BorgWarner. In this role, I will be guiding our overall technology strategy, leading our Corporate Advanced Engineering activities, and coordinating our engineering efforts across the company. Furthermore, I will play an active role in implementing the strategies around "Project Charging Forward" to achieve our electrification goals.
AI: How significant will the acquisition of Delphi Technologies be in shaping the BorgWarner agenda over the next 5 – 10 years?
Husted: The Delphi integration brought us scale in electronics purchasing and production – which is crucial for our global competitiveness – plus deep expertise in power electronics, control units, systems engineering and software. Integrating these engineering capabilities is already bringing benefits to our electrification acceleration and growth. This means we are combining BorgWarner's strength to commercialize new products at the right time – we call it product leadership – with Delphi's technology leadership.
AI: Please tell us more about Project Charging Forward.
Husted: Project Charging Forward is all about accelerating our electrification strategy. We expect this project to help us generate over 25% of our revenue from electric vehicles by 2025 and approximately 45% by 2030. Project Charging Forward has three aspects:
We plan to profitably scale electric light vehicle (eLV) sales through our continued integration of Delphi and our product synergies with motors and gearboxes as well as pursuing organic and inorganic actions.
We intend to expand into electric commercial vehicles (eCVs). We'll do that by leveraging our position in eLVs and building out a go-to-market product portfolio and operations capabilities organically and inorganically
We plan to optimize our combustion portfolio for the decade ahead. Even as we refocus in the combustion area, we will continue to benefit from this portfolio. One way to think about our strategy is that our combustion portfolio supports our pivot to electrification. It enables Project Charging Forward. This is not a sudden change in the company's direction – it is a logical extension to what we have been building since 2015. With Project Charging Forward we put our vision of a clean and energy-efficient world in motion.
AI: How critical is this for meeting revenue targets by 2030 and achieving carbon neutrality by 2035?
Husted: Sustainability is the core of Project Charging Forward, hence our commitment to carbon neutrality by 2035. With a vision of a "clean and energy efficient world", it is natural for us to be at the forefront of sustainability topics and to make products that support our vision. We are doing this because it is the right thing to do for our business. It aligns our business with climate and resource needs, regulatory changes, customer preferences, employee values and market expectations.
AI: With the future acceleration goals in EV's; does this mean changing relationships with BorgWarner' traditional global supplier partners & OEM's?
Husted: I don't really see a major shift in our relationships in either case. Our portfolio already overlays quite well on the electric vehicle space, so our EV products will draw upon our existing supply base for the most part. Our focus will be to support our customers as they transistion to electrification by focusing on products and technologies that support EVs and future mobility needs.
AI: How scalable are BorgWarner propulsion technologies across key international markets i.e. China, Europe, North America, Asia, Middle East, Africa?
Husted: BorgWarner has design and manufacturing capability around the world to supply our customers in these markets. Our global team can engineer products to meet customer needs and different legislation requirements around the world and then we have plants positioned in-region to produce the products. Our forte is developing clean, scalable technology that can be produced in high volumes at the right value so that it can truly have an impact on a global scale. Currently, we see a strong push for electrification especially in China and in Europe, and we are booking significant business in these markets.
AI: Finally, what would be the main message, as CTO, BorgWarner would like to convey to its global customers?
Husted: We are positioning ourselves to provide our customers with an entire ecosystem for electrified vehicles: stationary fast charging, on board charging, battery packs, battery management systems, coolant heaters, inverters and converters as well as the motors that propel the vehicle. Sustainability is core of our strategy and of Project Charging Forward. We are committed to carbon neutrality by 2035.