Automakers are finding that traditional high-heat polymers are over-engineered and can also be too brittle to maintain required thermal, pressure and chemical performance over time.
DOMO's Technyl® Red J was developed in response to the auto industry's evolving needs, as a top-of-the-range application in the Technyl® Red offering for thermal management systems. The property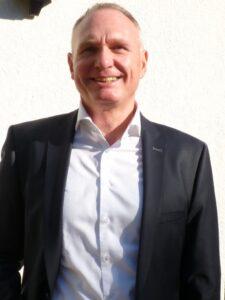 profile of Technyl® Red J targets applications such as air intake manifolds, charge air coolers, turbo air ducts, resonators, and cylinder head and engine covers.
Red J now further enhances DOMO's Technyl offering for e-mobility, providing market-leading thermal-resistant performance for hybrids and fuel cell powertrains.
Meeting demand
The recent market trend toward ever-smaller, more efficient and less-polluting internal combustion engines (ICEs) is being rapidly displaced by the e-mobility charge across the industry.
And, while electric vehicles (EVs) do not require the same degree of heat-resistant materials as ICEs, petrol-electric hybrids and fuel-cell powertrains demand superior thermal performance.
"For fuel cell technology, where air admission loops require advanced high temperature resistant material, similar to turbocharger systems, Red J is an optimised technology and competitive offering," says Hubert Ruch, OEM Manager at DOMO.
"We strive to be responsive to customer needs, replacing traditional grades with our higher-performance RED J. The temperature resistance capability is similar to that of PPE, but our material has the added advantages of base PA66 material, including reduced costs of manufacturing for the customer.
"Moreover, we see new market opportunities for high temperature halogen-free flame retardant systems, for which Technyl® ONE has been used. Since Technyl Red J is based on similar technology, it also provides an excellent solution," he adds.
Beat the heat
Domo says Technyl® Red J offers outstanding mechanical properties at temperatures up to 220°C for 2,000 hours and for 3,000 hours at temperatures up to 210°C for. Based on patented PA66/6T technology, Technyl® Red J flows like PA66, and ensures high chemical resistance and superior surface aspect.
In addition, it is highly suitable for both vibration and hot gas welding, delivering high burst pressure levels, confirmed in extensive pulsated air pressure tests at DOMO's Application Performance Testing (APT®) centers. What is more, recommended melt and mo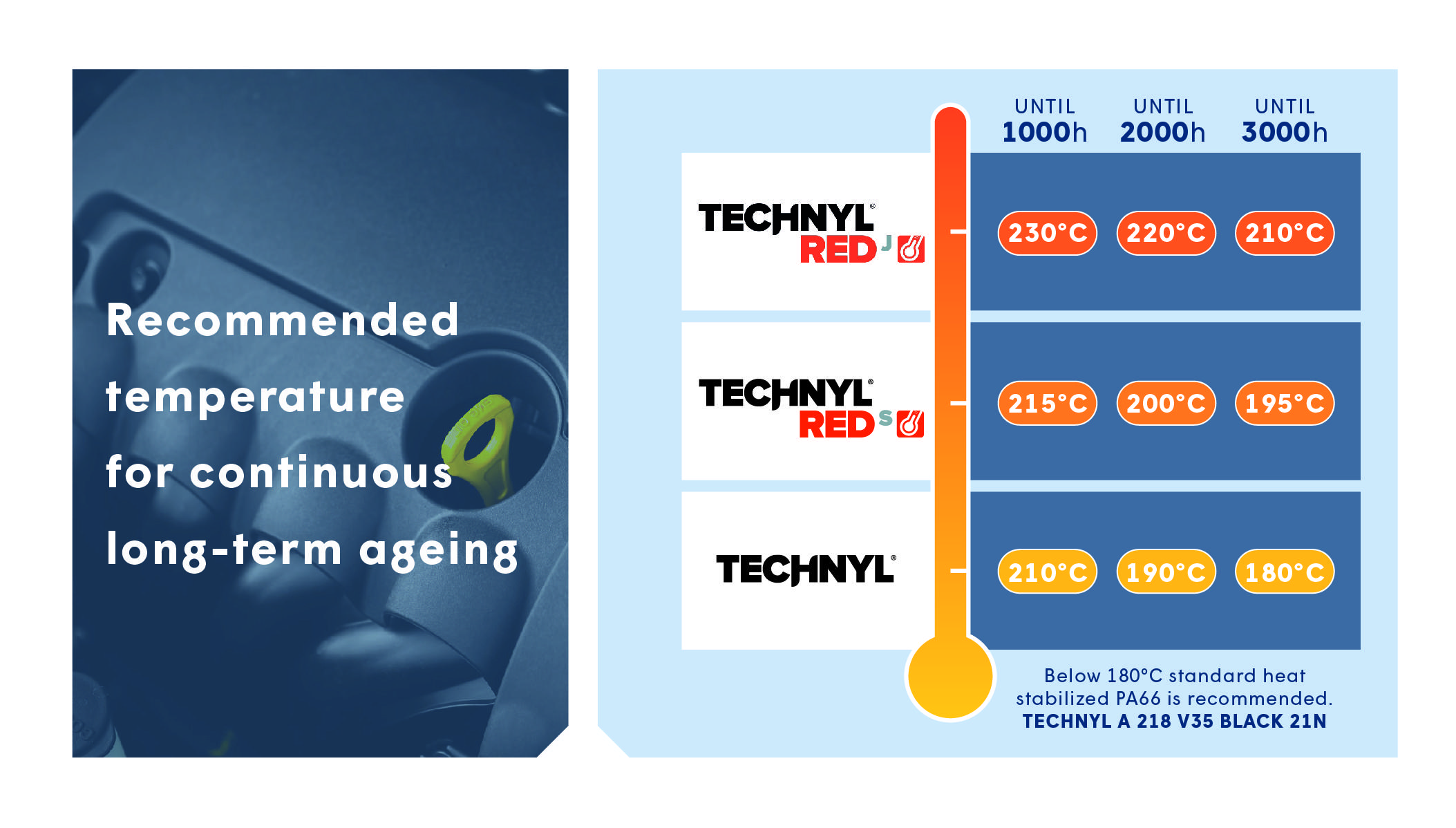 ld temperatures are significantly lower than for competitive PA4.6 or PPA resins, which saves energy during processing and minimizes part cooling time.
To help customers fully harness the potential of its Technyl® Red thermal management solutions, DOMO offers a complete array of technical services designed to speed the time to market for new applications. This offering includes predictive simulation with MMI® Technyl® Design, 3D printing functional prototypes in Sinterline®, as well as part testing at fully equipped APT® Technyl® Validation centers.