Frictionless, automated, personalized travel on demand with a much-reduced carbon footprint — that's the future vision of mobility.
And the extended auto ecosystem's various elements are coalescing to realize that dream sooner than expected, which means that incumbents and disruptors need to move at top speed to get on board, according to a Deloitte report on future mobility trends.
Not since the horse and buggy were replaced by the motor car has there been such disruption in the area of mobility. Vehicle manufacturers are reimagining themselves as providers of mobility rather than manufacturers of vehicles.
With disruption comes opportunities, and there is a growing number of newcomers to the automotive sector at both OEM and Tier levels. As vehicles are transformed into mobile computers there is a need for technologies which were traditionally not found in the automotive sector.
Covid-19 has further disrupted mobility. Consumers are intensely focused on health and have altered many long-standing habits and preferences to avoid infection, according to a report by McKinsey & Company. Within the mobility sector, this means that many passengers favor transport modes perceived as safer and more hygienic.
"Suddenly, private cars are in and shared rides seem to be out. Working from home is on the rise, again with the goal of preserving safety, while business travel and all the mobility services attached t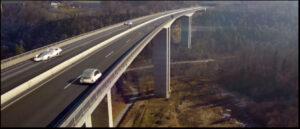 o it — flying, taxis, e-hailing — are in low demand. The best-laid plans of mobility players appear to be in tatters. It may seem that the acceleration of future mobility has come to a halt, but this first impression overlooks recent developments that will have a tremendous impact on mobility's future," the report states.
Cities have redefined car lanes to create more space for bikes and scooters as people began to avoid public transportation. Government incentives to help the automotive industry have encouraged the use of carbon-neutral solutions and stimulated the development of electric vehicles (EVs and fuel cells).In another shift arising from the pandemic, consumers are increasingly turning to digital channels — from convenient food deliveries to streaming services — and they now expect mobility players to expand their online offerings, it adds.
This is how Shotl, a provider of on-demand shuttles, describes the changes it sees: "At the end of the day, we are not reinventing the wheel, but we are making it more efficient. We are not reinventing the internet, but we are making it more accessible for everyone. We are not reinventing capitalism and the economy but making it circular. Similarly, we are not only reinventing the car, but we are also making mobility more convenient, efficient and affordable for everyone than ever before".
Automotive Industries (AI) asked Thibaut Heitz, R&D and Innovation Director at Saint-Gobain Sekurit, how these trends are reflected in the automotive industry.
Heitz: Let's start with user-centric innovation, which is definitively a major trend. It means the industry has to be able to offer new attractive products and services which can be adapted to different types of vehicle usage (family trips, home/office commuting, …).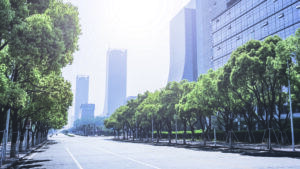 These products cannot be developed in isolation – they need to take into account the cultural backgrounds of users and be able to adapt to their moods in order to provide unique experiences that differ one model and one brand from another. Users also expect to find the same functions and services on board the vehicle that they enjoy on their smartphones. These functions must be accessible through a very intuitive HMI (human machine interface) and affordable.
The customization of functions through the smart combination of hardware and software will allow OEMs with Tier 1s to interact with the end user during the whole lifetime of the vehicle. An example would be regularly introducing new options through software updates (using OTA – over the air) and interacting better with smartphones.
Of course, exterior and interior vehicle design will remain essential for driver and passengers throughout the transformation of the automotive sector from being a provider of transport to a facilitator of mobility. Drivers and passengers will continue to want comfort, safety, aesthetics, and the option of design customization. Design and safety are closely linked: neither should be compromised. What we are already seeing is that drivers can change the interior lighting to match their moods or the time of year.
AI: What features will improve safety?
Heitz: By developing new functions which reduce human errors on roads, the automotive ecosystem will be able to make significant reductions in vehicle accidents and resulting injuries (More than 90% of car accidents are caused by human error).
Semi and full autonomous cars are definitively part of this journey. Those new solutions will require the implementation of safety systems which continue to engage the driver until such time as vehicles become fully autonomous and makes it sure that the driver can take back the control of the vehicle when necessary.
HMI interfaces need to be designed to switch safely from driving to autonomous mode. Then there needs to be constant monitoring of the driver in case the vehicle has to be switched back to manual mode.
New types of sensors are also being developed to combine real-time data from radar, lidar, visible and infrared cameras to provide improved performances in all weather conditions and road situations.
AI: Does future mobility induce green mobility?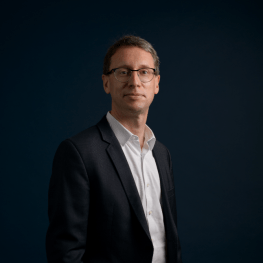 Heitz: The passing of regulations introduced to reduce CO2 by cities, states and group of countries) have intensified the penetration of electrical vehicles (hybrid and BEV as well as fuel cells).
This is not a simple conversion to an alternative powertrain. The electric vehicle requires its own set of innovations in order extend the range by saving energy. These innovations include the reduction of the weight of the vehicle as weight accounts for 40% of the energy required to move a vehicle. For hybrid vehicles, the innovation also lies in reducing CO2emissions of the internal combustion engines.
Greater comfort comes from innovations which improve onboard acoustics. But, more is needed to ensure that mobility is sustainable. This means looking beyond the CO2emissions during driving to focus both on the environment and resources.
We need to re-evaluate and improve the full supply chain of manufacturing and maintenance. For example, using materials which can be recycled, which are bio-sourced, developing car retrofits to extend vehicle lifetime with still good environmental performances.
All those new functions would also require smart tracking and traceability systems to prove the overall environmental performance. Sustainability has always been part of our DNA – and not only at Saint-Gobain Sekurit.
Indeed, together at Saint-Gobain, we engineer solutions for a better, safer and greener journey.
For instance, our commitment to achieve carbon neutrality by 2050 is set in stone.
This goal is inseparable from our ambition to provide customers with solutions which help them decarbonize and reduce their own environmental footprint.