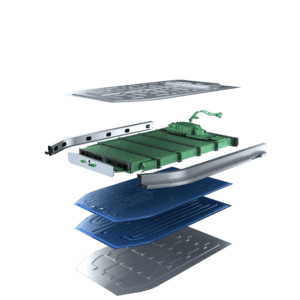 Advanced aluminum alloys in conjunction with new roll forming manufacturing processes are addressing the needs of OEMs to reduce weight for both electric and internal combustion engine vehicles.
The latest example is what Novelis is calling its "second generation" battery enclosure for electric vehicles. It advances the results achieved with the Generation I concept, which introduced the first of its kind sheet-intensive aluminum battery enclosure.
Designed using high-strength Novelis Advanz™ s650 alloy in roll-formed frame sections, the new EV battery enclosure is 50% lighter than traditional steel enclosures, and, in most applications, is more cost-effective than other aluminum forming technologies. As a result, it can be easily adapted to accommodate specific OEM vehicle designs, according to the company.
Automotive Industries (AI) asked Jamie Zinser, Novelis' Global Automotive Vice President of Sales & Marketing what informed the conception and development of the company's Generation II lightweight battery enclosure.
Zinser: Novelis as a provider of rolled aluminum sheet focuses on providing the customer with solutions, whether they be product or process solutions. One of those key focus areas is the battery enclosure. We wanted a very flexible concept, with the focus on the needs of our customers.
So, we started with benchmarking the existing solutions that are in the field and then evaluated where we could improve upon the structural performance, thermal resistance and the value proposition offered to our customer. One of the key focus areas was the top cover itself and thermal resistance. We also introduced roll formed aluminum sections for side rails and cross-members, which reduced mass and costs compared to traditional designs while meeting all the safety and performance levels required by the industry.
AI: How is that achieved?
Zinser: Let us focus on two key parameters – safety and thermal resistance. On the safety side, we benchmarked traditional designs that are in the field and evaluated how we could improve upon the crash worthiness. Roll formed side members allow very flexible designs, so we were able to optimize the crash worthiness of the product.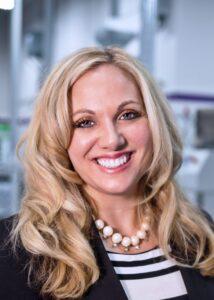 For thermal resistance, we developed CAE analysis techniques that provide OEMs with the confidence they need to validate using aluminum in this application. In addition, we developed a structurally integrated cooling concept composed of bonded aluminum stampings, which are highly efficient and add stiffness and rigidity to the structure. Using roll forming and sheet aluminum, we were able to optimize the value proposition for customers compared to a traditional design.
AI: Can the advanced alloys be recycled?
Zinser: Yes, technically all aluminum alloys can be recycled and that includes the more advanced alloys used in this application. In addition, we have been collaborating very closely with our customers on closed loop recycling, ensuring that all the aluminum remaining after they stamp out parts comes back to us and is recycled, which further reduces the CO2 footprint. When the aluminum comes back to us directly, the chemistry can be very tightly controlled when recycling the metal.
AI: Where else do you see greater use of aluminum in vehicles?
Zinser: Traditionally aluminum has been used in powertrain and chassis applications. In the mid to late nineties, some of the premium manufacturers started using aluminum in closures and different body in white applications. This trend has been growing over the years as fuel economy and emission regulations have pushed OEMs to achieve greater vehicle efficiency.
With electrification, there is a greater need for light weighting. You will see a lot of the electric vehicles that are being introduced are very aluminum intensive, such as the "skateboard" systems being developed for new platforms. In the long-term, with autonomous vehicles. we also expect to see much more usage of aluminum in the interior systems and continued penetration in the body in white area.
AI: Is there going to be third generation and fourth generation enclosures?
Zinser: As our customer's needs change, we will adapt the technology to their needs. The next major development we see is the integration of the battery case into the vehicle where it becomes part of the body structure with the cells acting as bonded structural components in the battery.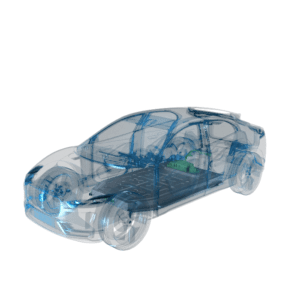 AI: What about commercial vehicles?
Zinser: This is a huge megatrend. You see more consumers, including myself, increasingly doing their shopping online. This has led to substantial growth in the commercial vehicle segment. We also see the commercial vehicle segment moving toward electrification. Transport operators will want to get the most value out of their fleet by having the longest possible range and being able to carry more load. There are many ways to achieve this, but light weighting is critical. We see these vehicles moving to very aluminum intensive designs in order to achieve the highest revenue per mile.
AI: What role do your solution centers play?
Zinser: Our Customers Solution Centers are helping support the mega trends in the industry, such as electrification and the growth of aluminum in commercial vehicles.
We have three main Customer Solution Centers around the globe, which are located close to our customers' engineering sites. Our objective is to help OEMs achieve their objectives of greater fuel efficiency, vehicle range and performance by demonstrating the benefits of using sheet aluminum in their vehicle platforms. We do this by developing processes and products that meet the needs of our customers. The objective is to work in a collaborative environment with the OEMs and Tiers collaborating with us to co-engineer solutions. We are here to support them in their development needs.
From a sustainability perspective, we also help them to reduce their CO2 footprint by developing products that have overall lower life cycle emissions, including being able to recycle the aluminum at the end of a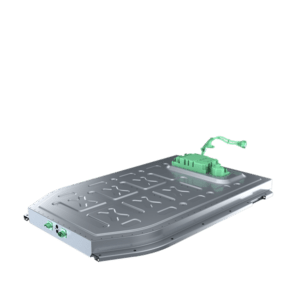 vehicle's life.
So, we offer the full spectrum of design, engineering, testing, and even early-stage prototyping of the solutions so that the OEM can quickly assess the benefit of materials and product solutions in their specific application. They are under increasing pressure to speed up development, particularly with the take-up of electric vehicles.
The Novelis solution centers therefore plays a critical role in extending the research and development capacity of the OEMs and Tiers in order to give them the opportunity to assess multiple options.
AI: What is next for Novelis?
Zinser: We will continue to help our customers by supporting the mega trends that we are seeing in the market. These include the move toward electrification. This has implications for vehicle architecture, such as the battery enclosure and other parts of the vehicle that can benefit from light weighting through the use of more sheet aluminum.
There is also a big focus on sustainability. We are collaborating with our customers on how to use more recycled aluminum to reduce their CO2 footprint.
So, I think there is going to be more continued support of light weighting and a more focused approach on sustainability. It is not only the industry that is placing an emphasis on sustainability. Consumers are also demanding more sustainable vehicles – which is largely the drive behind the transition to electric vehicles.
Novelis will continue to listen to the needs of the market and to commit our resources and capabilities to help facilitate the transition to a more sustainable and electrified transportation system.