There is way more to a brand than merely the name or the design of the logo. Brand integrity and therefore value comes from the consistency and quality of the product or service provided in the name of the brand.
Writing in the Harvard Business Review of January 2000, Kevin Lane Keller writes "In strong brands, brand equity is tied both to the actual quality of the product or service and to various intangible factors". In a white paper on business to business (B2B) for B2B International, Paul Hague writes: "Branding is just one aspect of marketing. But if a company gets its industrial brand right, the likelihood is that all the other parts of the marketing mix will fall into place. Branding sits at the core of a company's philosophy because a company's brand is what that company is".
One of the companies well known in the automotive sector which has been getting its brand "right" is the HARTING Technology Group. It is one of the world's leading providers of industrial connection technology for the three lifelines of data, signal and power.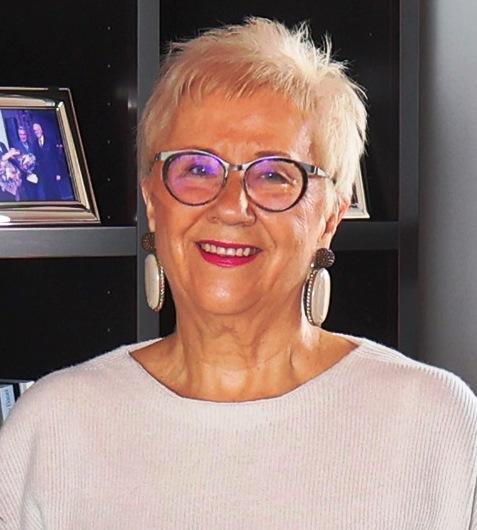 Products include electromagnetic actuators for automotive and industrial series use, charging equipment for electric vehicles, as well as hardware and software for customers and applications in automation technology, mechanical and plant engineering, robotics and transportation engineering.
Member of the Board and Margrit Harting has been responsible for the image and good reputation of the Technology Group for the past 35 years.
Automotive Industries (AI) asked her how she became part of the HARTING team over 35 years ago.
Harting: When I graduated from high school, I wanted to pursue oceanography as a career. But, my father, who was the founder and director of a private business school (Dr. Kohlhase) in Herford and Rahden, decided that I should instead study business administration with the prospect of becoming the future head of his schools.
I complied, became a commercial teacher and a senior teacher. In 1971 I married Dietmar Harting in 1971 and took on the role of housewife, mother and educator of son Philip and daughter Maresa. I gained an insight into the family business at meals my mother-in-law Marie Harting, who had headed up the company since 1962.
In 1987, after my mother-in-law fell seriously ill, Dietmar asked me to help. March 1 was my first day at work as managing director.
AI: What has been the growth?
Harting: In 1987 HARTING had about 1,300 employees and a turnover of DM 148. Today it has 14 production plants and 44 sales companies, with around 6 200 employees and a 2020/2021 financial year turnover of EUR 869 million.
Awards
Margrit Harting has received many awards for her achievements, including the Cross of Merit with Ribbon in 1998 (together with her husband), the Federal Cross of Merit First Class in 2009, and the honorary citizenship of the town of Espelkamp in the same year. Leibniz Universität Hannover awarded her honorary citizenship in 2018.
Editors note: This Ai Cover is one of Ai's "Automotive Industries Rare Collectables" where you can collect NFTs of Ai Covers from 1895 – Present.
One of only eighteen – Click to Collect