The latest generation of PU resins reduce the total costs of the production of carbon and glass fiber-reinforced composite parts. Carbon fiber is proven to deliver excellent performance in applications where lightweight properties must be combined with structural strength and durability – but using this material on its own may not be cost-effective. The latest developments in polyurethane resin technology are making it quicker and easier to produce carbon and glass fiber-reinforced composite parts via resin transfer moulding and spray molding techniques.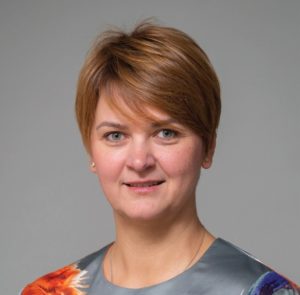 Automotive Industries (AI) asked Irina Bolshakova, Market Manager Automotive/Transportation EMEAI – Polyurethanes at Huntsman Corporation, whether there is a good business case for OEMs and Tier 1s to use carbon fiber to reduce weight. Bolshakova: OEMs and Tiers have developed enough expertise to make smart choices between various fibers balancing weight, performance and total cost. Carbon fiber is a special niche technology area, answering high performance application needs.
AI: Are purchasing decisions still heavily influenced by the price of the component?
Bolshakova: We believe that reducing the total cost of ownership is a more accurate way of describing purchasing decisions today. Combining the cost of raw materials with the benefits of design and manufacturing gives excellent cost saving opportunities to the industry, while shifting the focus from pure component price.
AI: Do you expect major market disruptions in cost reduction, productivity and mass customization to drive the competitiveness of composites?
Bolshakova: Absolutely. The more we learn, the further we go in development. As an example, Huntsman's VITROX® technology can deliver improvements in performance and productivity that can add more competitive benefits to composites.
AI: What are benefits of the new VITROX® RTM technology?
Bolshakova: VITROX® RTM 00410 resin is a new two component, snap cure, polyurethane resin system that can help optimize the production of complex, three-dimensional, composite parts with tight dimensional tolerances. Designed to meet the short cycle times required in the automotive industry, VITROX® RTM 00410 resin combines a flexible, lowviscosity, injection window with a fast cure at moderate tooling temperatures. Thanks to Huntsman's patented snap-cure technology, the injection window of VITROX® RTM resins can be carefully controlled and adjusted to suit the geometry of the parts being produced. VITROX® RTM 00410 resin is compatible with high-pressure resin transfer molding (HP-RTM), dynamic fluid compression molding (DFCM) and wet compression molding techniques. It delivers excellent fiber wet out and limited pressure build-up upon injection – enabling manufacturers to use low-density core materials.
Parts made from VITROX® RTM 00410 resin can also be demolded quickly – helping to maximize line productivity and minimize tool cleaning costs.
AI: What does the new RIMLINE® FC rigid foam technology offer for composite cores?
Bolshakova: RIMLINE® FC (foam core) is a two-component polyurethane-based system, developed specifically for use as a core material in the manufacture of sandwich composite structures. RIMLINE® FC technology can provide greater engineering design freedom and enable increased productivity in production plants. It has good flow behavior and can be molded into complex 3D shapes – both thick and thin. It is also tunable to help meet customer manufacturing needs. The system can be used jointly with glass or carbon fiber reinforcements.
Following impregnation with a composite resin, either by Resin Transfer Molding (RTM) or Wet Compression Molding (WCM) processes, the final semi-structural sandwich composite can be constructed. RIMLINE® FC technology was developed to perfectly complement Huntsman's VITROX® composite resins but can be overmolded with other composite resins, which exhibit very good adhesion properties – without the need for a separate surface treatment.
AI: How do you produce high-performance fibercomposite components with a polyurethane matrix?
Bolshakova: Huntsman's VITROX® technology can be used to create lightweight composite components with a bionic, aerodynamic surface – for example, car spoilers. In a test project our VITROX® resins were used to create a lightweight composite spoiler with a bionic surface for a specialist GT3 racecar. The spoiler part was quite large, with a 1.8 m span.
In the sandwich construction used to manufacture the part a molded PU foam core was wrapped with glass and recycled carbon fiber reinforcements before being impregnated with VITROX® resin technology in an RTM process. To optimize the spoiler`s aerodynamic properties, a special shark-skin bionic surface was developed, which saw an in-mold coating (IMC) applied on the textured mold, before the start of the RTM process. The parts were molded in one large piece using a RIMLINE® FC polyurethane material, with co-molded inserts integrated for assembly of the spoiler onto the car.
Thanks to the net-shape molding process of the core material, no machining or thermoforming was required. Furthermore, as the molded part had a closed cell surface, resin penetration into the foam was limited. The molded PU cores were wrapped with glass and recycled carbon fiber reinforcements and loaded into the mold with the pre-coated shark surface. The HP-RTM resin injection process was performed at a low flow rate to limit the pressure build-up in the tool. A low tool temperature was also used. Together with the limited exotherm of the PU reaction, this assured that the core material would be able to resist the resin injection and cure pressure.
AI: What is the role of PU in lightweight load bearing interior panels (RIMLINE® HC+)?
Bolshakova: In the past, interior panels were essentially simple and flat. Today, designers want to make panels with difficult demold angles, recesses for fastener integration, handles, live-hinges, deep-drawn areas, and zones with reduced thickness with strong paper compression. Polyurethane technologies such as RIMLINE® HC+ resin can help produce more complex load-bearing interior panels. RIMLINE® HC+ resin is a two-part polyurethane system that can be spray-applied to fiberglass-reinforced honeycomb panels. As well as being lightweight, RIMLINE® HC+ resins offer a long spray time and good edge filling capabilities, with no drips, easy demolding, and a sharp finish for fine details – helping to boost plant productivity, open up new design possibilities, and meet ever more challenging part property expectations.
During the development of RIMLINE® HC+ resin, the Huntsman team made sure that the technology would be able to support load-bearing panels. Through bending and skincore tensile adhesion tests, Huntsman verified that its resin technology delivered the right bending stiffness and strength in varying environmental conditions, as well as sufficient resistance against skin-core delamination. During the development process, Huntsman identified four areas where it wanted to achieve a substantial improvement over the industry standard:
• Recognizing that the time available for spraying a panel has to increase as the size of the panel increases (e.g. for SUVs), RIMLINE® HC+ resin was designed to function well at spray times of up to 100 seconds
• In a fast-paced car factory, part manufacturers want to free up presses as quickly as possible, so during the development of RIMLINE® HC+ resin, a target of 35 seconds was set for curing relatively simple parts; with 60 seconds allowed for more complex components
• In car production, tool occupation times are under scrutiny. Molders want to run a given tool, without extra external release work, and without the need to clean the tool, for several hundred parts, throughout multiple shifts. Polyurethane technologies such as RIMLINE® HC+ resin can deliver an extremely effective internal mold release which should not impair carpet bonding, and with minimal surface preparation required after panel demoulding.
• The thixotropy of polyurethane resins can help reduce waste as panels are sprayed on one side and flipped over. RIMLINE® HC+ resin was designed to be a non-drip formulation – even where panels are double sprayed. The right polyurethane technology can also help leading automotive brands comply with, and even exceed, volatile emission standards for current interior specifications.
AI: What's next for Huntsman Polyurethanes?
Bolshakova: Our team of automotive experts works closely with OEMs worldwide to enable industry transformation towards cleaner mobility. As a business we are committed to the continued development of innovative materials that are light, durable, strong, and fast. The pipeline of technologies we are working on includes products that will further enable sustainable mobility. For example, resins for advanced honeycomb structures for even lighter and more durable interior and vehicle roof structures plus new comfort foams with bio-based content above 20% for sustainable seating and acoustic applications.
VITROX® RTM resin fits well with the manufacture of dynamically loaded glass fiber composite suspension components. The low and stable viscosity of VITROX® resins enables reliable manufacturing while the durability of polyurethane delivers a high fatigue life to the component. A VITROX® RTM grade with a 130ºC glass transition temperature is well on its way to market introduction to serve this market.