Always-on technology has become an important differentiator between different marques and models, and has a significant influence on car purchasing decisions.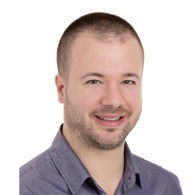 For OEMs, the challenge is to provide systems which are compatible across multiple platforms, including Android, GENIVI, INTEGRITY RTOS, iOS, Linux, QNX, and Windows CE. One of the companies helping OEMs to truly connect their customers is Cinemo, which is the recipient of Frost & Sullivan's Global Automotive In-Vehicle Media Software Enabling Technology Leadership Award, (Best Practices 2019).
According to Frost & Sullivan acknowledged, "Cinemo has intelligently evolved into a one-stop media solution partner, which allows it to build trust and loyalty among its customers. A unique selling point of Cinemo's service is the widespread uniformity of its OS-agnostic and cross-platform support that can be delivered across all brands and cater to an entire model range—from entry-level devices to high-end infotainment devices—at a fair price."
Automotive Industries (AI) asked Ivan Dimkovic, Cinemo Co-Founder, what are some of the features of Cinemo CARS™ that have made it so popular with automotive OEMs.
Dimkovic: Moving into mobile-inspired automotive platforms such as Android Automotive has enabled OEMs to have an open source-based platform optimized for updating apps in order to maintain the speed of the development and bring incremental updates to the features of the vehicle. However, the default multimedia experience of such platforms is not up to the level of rich infotainment platforms of today.
Cinemo CARS™ Apps are designed to bring this premium infotainment experience on Android Automotive, by leveraging Cinemo's portfolio of highly optimized technologies and bundling them into ready to deploy Android Apps, enabling further rapid time-to-market.
For example, CARS™ Remote Play allows seamless content moving and sharing in the vehicle regardless of the content source and regardless of the output devices. So, for example, parents can set the playback list of the kids in the back seats at any time, or friends and colleagues could enjoy the movie together on multiple screens with perfectly synchronized playback and audiophile-grade quality audio coming out of the IVI system speakers.
Other Cinemo CARS™ apps include CARS™ Cloud Media, which allows seamless access to popular Online Content Services, while also taking advantage of other CARS™ features like Remote Play. Passengers are able to access all supported content services with a single sign on and enjoy their content the way they like it. And, thanks to Cinemo's intelligent content caching, in-vehicle content can be preloaded in areas of good network coverage, so even if the car passes through a so-called "not spot" (a long tunnel, for example), playback will continue uninterrupted.
Finally, with the upcoming large-scale deployment of 5G, as well as electric and, in the future, autonomous vehicles, support for Video on Demand (VoD) will become a must in the car. Cinemo is enabling seamless VoD experience with highest quality and no sacrifices in capabilities thanks to support for industry standard Digital Rights Management (DRM) standards enhanced and HDCP over TCP secure mirroring protocols.
AI: What are the differences compared to the Android applications?
Dimkovic: Cinemo CARS™ Apps are full Android applications. The only difference is that CARS™ apps leverage Cinemo's automotive-grade optimized multimedia IP, which allows use cases and experiences impossible with the stock APIs offered by the platform (think multi-zone audio/video, seamless mirroring and sharing between any devices, intelligent caching, etc.). And, more importantly, Cinemo CARS™ Apps achieve this without system modifications, which means that OEMs do not risk failing
strict Android certification tests for Google GAS, for example.
AI: How does the app work?
Dimkovic: Cinemo CARS™ apps use combination of stock Android APIs and proprietary Cinemo Automotive Middleware and Cinemo Cloud Services. This creates a powerful combination
which is 100% compatible with the OEM platform, while also much more powerful and feature-rich than the stock experience.
AI: What does Cinemo's expertise in cloud middleware meant for your automotive partners?
Dimkovic: Cinemo has invested heavily in cloud service support for many years. This allows us to leverage our Distributed Cloud™ embedded IP, as well as our cloud-based services IP.
The goal is to make enjoying content for the passenger much easier, while eliminating the complexity of handling a multitude of content providers for the automotive OEM.
Also, if during the lifetime of the car the Android Automotive OS on the head-unit cannot be updated anymore due to changes in hardware requirements or when new versions of the OS are
incompatible with the head unit, Cinemo can still continue to support CARS™ apps.
When combined with other Cinemo technologies, like Distributed Playback™ and Remote Play™ the combination becomes unbeatable. For CARS™ apps, there is no difference where the content is coming from, in which format or quality – passengers and drivers will have unprecedented access and power to enjoy it the way they like it, and on the screens they want.
AI: What was the feedback from OEMs after CES 2020?
Dimkovic: Excellent. OEMs are looking into ways to differentiate themselves from the rest, with time-to-market goals previously not seen in automotive market. Cinemo CARS™ apps enable just that: rapid introduction of very powerful and rich multimedia experiences. This is a paradigm shift in the automotive market. Being able to follow the CE and Mobile pace of innovation while not sacrificing quality and maintainability sounds like an impossible task. When seeing Cinemo CARS™ in action, OEMs saw that the task was not impossible, it is already solved by Cinemo.
AI: How did Cinemo become a leader in multimedia applications for automotive OEMs?
Dimkovic: We started our journey in late 2008 by forming a company that was supposed to do something unique: focus on the automotive market and deliver multimedia experiences not seen even on the high-end PC computers at the time. As the time evolved, Cinemo R&D created more and more awardwinning technologies, always being ahead of the common standards of the time. Cinemo is independent, innovation driven and allows the OEMs to embrace any new platform with multimedia feature parity (provide same features and experiences on different platforms).
We have seen multiple changes in the infotainment platform strategies over the years and different OEMs prefer different platforms. Sometimes OEMs use different hardware, operating systems, online services or app stores depending on geography or other factors for the next generation. With Cinemo, thanks to its cross-platform design with platformspecific optimizations, OEMs have full freedom to choose the best for the vehicle, while relying on Cinemo to provide the same best-in-class multimedia features for such platform. CARS™ is one of those implementation modes.
We achieved success by always demanding best performance while never sacrificing quality – even when that means inventing very unique solutions like Distributed Playback™ and Distributed Cloud™ and other innovations which we will introduce in 2020. Sometimes this sounds like an impossible challenge, but with the most talented and dedicated team impossible becomes a reality.
AI: How do you see the industry standards evolving for in-vehicle multimedia and how is Cinemo preparing for this future?
Dimkovic: Our Innovation team is working hard on the software for the market for the future. Vehicles are becoming connected with always-on broadband-grade Internet and autonomous driving which will give drivers and passengers ample time to relax or work. Stay tuned!