Fresh resources and capital have been pumped into Dura, a global designer and manufacturer of highly engineered automotive systems.
Private equity firm MiddleGround Capital has acquired majority ownership of Dura Automotive Systems from Bardin Hill Investment Partners. This is MiddleGround's sixth platform acquisition made from its first fund, which closed in August 2019.
Dura's mechatronics, lightweight structures and exterior trim segments supply products such as shift-by-wire actuators, advanced driver-assistance systems (ADAS), electric vehicle (BEV) battery trays, mechatronic control systems and aluminum roof rails.
Dura supplies leading automotive OEMs and Tier 1 partners worldwide. It has a presence on more than 300 platforms across all light vehicle and powertrain types.
Crain's Detroit Business reports MiddleGround has purchased the entire company, which has 6,700 employees in 13 countries and revenue of $870 million in 2019. The sale of Dura Automotive Systems has not been an easy one. In 2019 Bloomberg reported that Lynn Tilton, a distressed debt financier, had been in a years-long battle with creditors including one called Zohar III Corp for ownership of companies she owned, including Dura. The two sides had been trying to jointly sell Dura outside of bankruptcy under a settlement that Tilton attacked in court. Zohar accused Tilton of putting Dura into bankruptcy in Tennessee "to avoid and circumvent the bargain she struck in the Delaware bankruptcy court".
This was the second trip into bankruptcy for Auburn Hills, Michigan-based Dura.
John Stewart, Scot Duncan, and Lauren Mulholland founded MiddleGround Capital in 2018 and have built a platform that works with its portfolio companies to create value through a hands-on operational approach. Both Stewart and Duncan started their careers at Toyota. MiddleGround's operating team has over 200 years of combined automotive experience to offer the Dura Automotive platform.
MiddleGround is upbeat about the acquisition. "Dura's engineering capabilities have made it a key supplier to its customer base for many decades. We are excited to further Dura's legacy of partnering with its customers to develop next generation products of superior quality," said MiddleGround partner Scot Duncan in a media release.
Duncan spent 13 years at Toyota Motor Company in assembly engineering, maintenance and production management.
Dura has a new CEO – Kimberly Rodriguez. "As advanced mobility continues to evolve, we look forward to collaborating with industry thought leaders to create the future in vehicle safety and electrification," she says.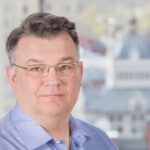 Automotive Industries (AI) asked John Stewart, MiddleGround Capital Partner and 18-year Toyota veteran, what made the acquisition of Dura Automotive so attractive.
Stewart: Our team has a deep background in the automotive industry, and we have invested a great deal of time to understand the right place to invest in the industry given that pre-Covid market projections for the industry were flat to slightly declining.
Currently the industry is at an inflection point as most major OEMs are reinventing themselves as mobility businesses and technology players. Traditional tech companies such as Apple, Google and Tesla have dedicated vast amounts of resources to the space. As part of our process, we engaged a third-party research group to help us refine our thesis around four disruptive trends that we believe will drive meaningful growth in an otherwise mature market: vehicle lightweighting, electrification of the powertrain, autonomous driving and connected car.
During our review we identified over 1,000 possible investment targets. We became familiar with Dura during this process, and believe that the company is well positioned and aligned with two of our four trends: vehicle lightweighting and the electrification of the powertrain.
AI: Did you buy a company in distress?
Stewart: We are not value buyers. We would never have purchased Dura if we were not confident in the company's capabilities and importance in the supply chain. The employees, customers and vendors of Dura have been through a lot over the last several months. We saw an opportunity to support a great business with great employees.
Once we understood the value of the company in the supply chain, we sought to bring stability to the business for all stakeholders. We positioned a meaningful portion of our investment as cash on the balance sheet, which gives Dura one of the best balance sheets in the Tier 1 supply chain.
Our business plan is to invest over US$250 million in the company over the next five years to support program launches for booked business. These programs are based on next generation technology that the company has developed that will position Dura for success in the future.
AI: What about the price paid for the acquisition – why did it differ so much from previous asks?
Stewart: Unfortunately, with the North American business in a bankruptcy process that was drawn out due to the Covid-19 situation, there were not a lot of financial buyers looking to acquire automotive businesses during the latter stages of the process.
This situation put MiddleGround in a unique position due to our familiarity with the industry and the work that we had completed on the trends disrupting the industry. All of these factors impact price. Based on the time and research we had already completed, we jumped at the opportunity to get involved and were able to work with the DIP lenders to effectuate a transaction that met the needs of both groups. The team at Bardin Hill were great to work with, and did a good job managing the business during the bankruptcy process, preserving value.
AI: How did the pandemic impact the acquisition?
Stewart: The Covid-19 pandemic was very disruptive to the automotive industry. The entire industry was shut down from March to mid-May. Like all automotive suppliers, the company had virtually no revenue during this time. The reduced revenue coupled with the terms typically demanded by the auto OEMs caused a situation where the company was liquidity constrained. This is why a meaningful portion of our investment was invested
directly on the balance sheet of the company.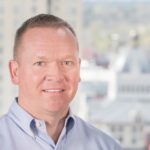 AI then asked Scot Duncan, a 13-year Toyota veteran, what makes him optimistic about the future of Dura Automotive Systems.
Duncan: We believe Dura is fundamentally a good business. The company has done a lot of work in recent years in order to align its business with broader trends in the automotive industry, primarily around lightweighting and the electrification of the power train.
The company is uniquely positioned to capitalize on these trends and our investment and automotive expertise can help accelerate this growth. By 2024 60% of the company's revenue is generated by products tied to electrification.
AI: Which particular business segment are you most upbeat about?
Stewart: There are reasons to be excited about each of Dura's business segments. From shift-by-wire actuators in mechatronics, lightweight aluminum roof rails in exterior trim, and battery trays in structures, there are products in each segment that we are excited about. A lot of our focus initially will be on the company's battery tray business as they are starting to launch multiple major platforms in the coming months.
AI: What expertise does MiddleGround bring to the partnership?
Stewart: Our senior leadership at MiddleGround has deep industry experience in automotive, with two of our three founding partners having come up through the Toyota organization. We have owned many automotive businesses in the past, and with this experience also comes a deep bench of connections that we can call on to assist the company. We will also bring our internal operations team to work with the company to help execute on various strategic initiatives.
Our operations team has over 100 years of combined global automotive OEM and supplier experience. Finally, we have assembled a board of directors with deep experience in the industry.
AI: How will MiddleGround's acquisition help Dura expand in global markets?
Stewart: Dura has a global footprint today. This is part of what made it such an exciting investment for MiddleGround. OEMs value supply chain partners that can work on platforms across the globe and we recognize this. Where opportunity presents itself, we will look to support Dura's growth both in the US and abroad.