Innovation in the design and management of conventional internal combustion engines is continuing in parallel with systems designed to make electric vehicles more competitive and efficient.
One of the latest internal combustion technologies is BorgWarner's intelligent cam torque actuation (iCTA). Chinese manufacturer GAC Motor began mass-producing engines with this BorgWarner technology in June 2019 as part of a long-term partnership agreement. According to BorgWarner, iCTA blends the best attributes of cam torque actuation (CTA) and torsional assist (TA) phaser technologies for better efficiency and improved fuel economy.
"We are glad to extend our long-term cooperation with GAC Motor," said Brady D. Ericson, President and General Manager, BorgWarner Morse Systems. "Our new iCTA technology is suitable for both combustion engines and hybrid applications, which are gaining increasing popularity".
iCTA provides fast cam phasing throughout the engine operating range, reducing emissions and improving fuel efficiency while maintaining optimal vehicle performance. BorgWarner's intelligent cam torque actuator allows the engine to be tuned for optimal opening and closing of the valves to maximize airflow when the engine needs it, and minimize it when it doesn't.
By recirculating oil within the actuator, iCTA reduces oil demand and engine parasitic losses over competing solutions for in-line 3-cylinder (I3) engines. As the cam shaft spins, it oscillates due to cam torque and the iCTA captures the cam torque and uses its energy to augment the energy from the engine oil pump.
The technology operates with front-mounted variable-force solenoid controls and a center-mounted spool valve that is contained within the bolt, which mounts the phaser to the cam shaft. In addition, it offers an optional passive mid-position lock (MPL) technology that ensures a failsafe return to lock at the mid-position for reliable engine starts under any operating condition.
In a parallel development, a torque vectoring system for electric vehicles developed by BorgWarner does away with the need for a second electric motor to propel electric vehicles. Leveraging its all-wheel drive (AWD) and coupling expertise and portfolio, BorgWarner created the Torque-Vectoring Dual-Clutch with one inner and one outer clutch to replace conventional differential in an electric driveline.
"Our new Torque-Vectoring Dual-Clutch system, which minimizes wasted torque, conserves energy and requires fewer components, exemplifies how our existing internal combustion engine and driveline expertise complements our work with electric vehicles," said Stefan Demmerle, President and General Manager PowerDrive Systems, BorgWarner.
Designed to improve electric vehicle handling and maneuverability, the dual-clutch provides torque independently, distributing torque to the left and right wheels from its position on the rear axle. The clutch is connected to one electric motor and features two reversible GenVI actuators (one per clutch). It dynamically transfers torque for improved steering response and controllability, delivering a stable, fun-to-drive experience for the customer. This system has a capacity of up to 2,600 Nm per clutch and has a feature that disconnects the rear-axle when all-wheel drive isn't needed.
The vehicle then operates in front-wheel drive, resulting in reduced losses and increased range for electric vehicles.
Production is scheduled to start in the first half of 2022 for a major, global OEM's electric vehicle, according to BorgWarner.
Automotive Industries (AI) asked Giorgio Baccolis, Vice President Sales what the significance is to other auto makers of the decision by GAC to use iCTA technology in its engines.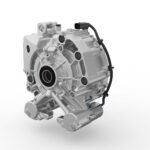 Baccolis: iCTA is a product developed by BorgWarner in recent years. After the experimental evaluation period, GAC recognized the technological leadership of this product and its benefits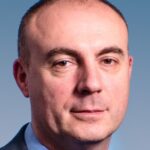 , and it became the first batch production project for BorgWarner. Several customers are in the process of evaluating the use of iCTA to improve engine performance.
AI: How does the iCTA system work, and for what sized engines is it suitable?
Baccolis: BorgWarner's iCTA is the future of hydraulic cam phasing: a phaser that uses the highest energy source (oil or cam torque) based on pressure input to the checkvalve during phasing.
The iCTA primarily uses camshaft torque energy to actuate and supplements with oil when necessary. By recirculating oil, the phaser reduces oil demand and enables reduced engine parasitic losses.
This results in increased fuel economy, lower emissions and improved vehicle performance. The phaser can be applied to any engine architecture, but is an ideal solution for I4's with low cam torque or varying cam torque energy.
AI: Can existing engine designs be adapted to iCTA?
Baccolis: Because of the very similar packaging requirements, the packaging impact over a base technology like TA is minimal.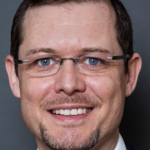 AI then asked Sebastien Mazoyer, General Manager Europe, whether Torque-Vectoring Dual-Clutch system would help accelerate electric vehicle development.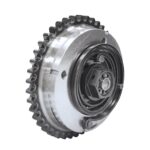 Mazoyer: BorgWarner's innovative torque vectoring system for electric vehicles allows for the use of just one electric motor instead of the traditional two, which are typically found on electric vehicles. The company's solution is not only cost-effective, it also features a compact design which results in a significant decrease of the system's weight.
Providing vehicle manufacturers with these considerable advantages, we at BorgWarner expect an increasing demand and a subsequent application of our solution, thereby accelerating electric vehicle development.
AI: How does BorgWarner work with OEMs in the design of systems such as iCTA and the torque-vectoring dual-clutch?
Mazoyer: While we are a global company, we feel it is important to also be positioned close to our customers in countries where we do business. We are working closely with our customers in order to provide them with tailor-made solutions and we can meet their requirements with local application engineering, manufacturing and validation facilities as one stop solution.