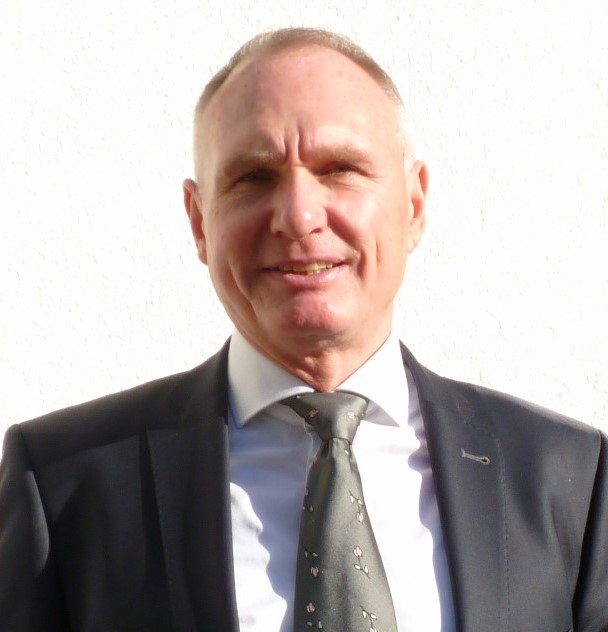 Studies predict that automotive demand for thermoplastics will enjoy a compound annual global growth rate of almost 8% to 2025 due to the lightweighting of both internal combustion and electrically-driven vehicles.
Demand for thermoplastic solutions, according to research published by MarketsandMarkets and Research and Markets, among others, is growing due to its properties such as recyclability, fast processing, ability to mold and remold, and stability under high temperatures.
After the acquisition of the Technyl brand in February 2020, DOMO Chemicals is one of the major global players in polyamide-based engineering materials for the automotive sector.
Automotive Industries (AI) asked Hubert Ruck – Global Director New Mobility and OEM Automotive, where DOMO is experiencing growth in the automotive market.
Ruck: The automotive market represents almost 50 % of our sales. Geographically, we see the biggest potential in Asia especially in China, where we have a production plant that we plan to expand in 2022.
The new RCEP free trade agreement between China and most of the Asian countries will, we believe, create more opportunities in the region.
On the North American continent, we have a footprint in the USCMA (US-Canada-Mexico Agreement), which declares that 75% of the automotive parts have to be produced in one of these three countries.
We have manufacturing facilities in North America, and a long list of homologated solutions with the major OEMs. Regarding our product portfolio, the big winners will be ecologically-friendly materials such as recycled compounds and non-food bio-based thermoplastics.
With our Technyl4Earth (recycled PA66), Econamid (recycled PA6) and Technyl eXten (PA6.10 bio based) compounds, DOMO is a leader in sustainable polyamide solutions for the automotive industry.
We also see a strong potential on lightweight, with our unique highly filled materials and composites Technyl Max and Domamid XS. For flame retardancy requirements, we have a wide range of solution with Technyl FR.
And For cooling / heating systems, Technyl Blue range offers an outstanding compatibility with large variety of fluids and conditions. The downsizing of engines and the management of complex systems is generating more heat in vehicle compartments.
Our Technyl Red (high heat PA) product range, as well as Thermec with PPA and PPS are designed for these applications.
AI: DOMO has acquired the Technyl brand, but we understand that supply is limited to Europe until 2022.
Ruck: Technyl is a trademark owned by DOMO, but until the 1st February 2022 DOMO is restricted from selling or distributing Technyl products to customers and distributors outside the European Economic Area and Switzerland.
In the rest of the world, we supply our Domamid, Econamid, Thermec, Technyl 4Earth® and Sinterline® ranges. We will be able to supply and support Technyl globally from February 2022 onwards, when DOMO will be the sole distributor of Technyl worldwide.
AI: How strongly is DOMO committed to sustainability?
Ruck: Sustainability is an integral part of our way of doing business and increasingly determining our thoughts and actions – socially, ecologically and economically. Recycled PA 66 and PA6 materials already make up 10% of DOMO Engineered Materials sales.
We are working closely with the company Circularise and a number of automotive OEMs and Tiers on an open-source protocol and decentralized network to track and trace plastics.
The latest example is a collaboration with Porsche to develop an app to follow sustainable components in their iconic cars from installation to end of life.
Our target is to bring transparency to global supply chains and move towards a circular economy through a combination of blockchain, peer-to-peer technology and cryptographic techniques.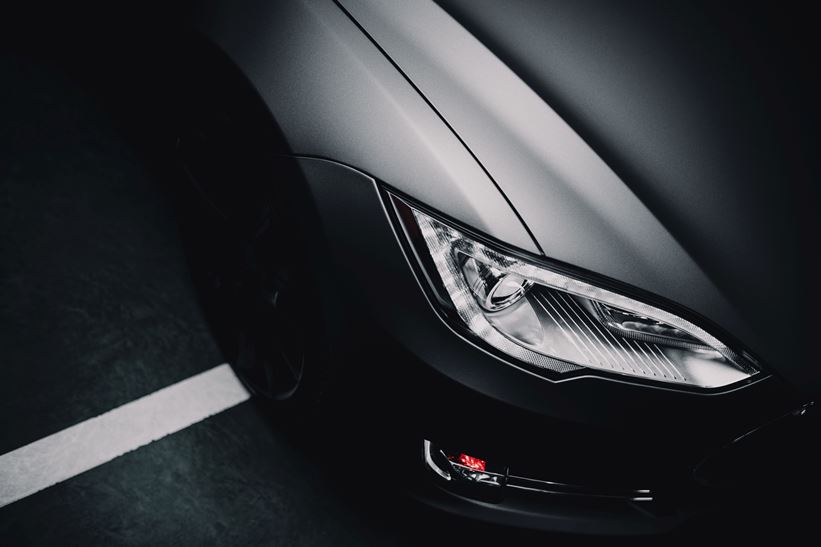 AI: Are you focusing on electrification?  
Ruck: E-mobility is our first priority for the automotive market. A dedicated team has been working on product development since 2015 in close collaboration with the industry.
Compounds developed for e-mobility include Technyl ONE J 60X1 V30, a halogen-free UL94 V0 flame retardant material at a wall thickness of 0,4mm in combination with a CTI of 0 (600V).
This product range includes Technyl Orange, which are flame or non-flame-retardant heat stabilized polyamides in specific RAL colors.
Technyl is the most used polyamide in automotive heating and cooling applications.
We are currently working on products for thermal management of batteries, e-engines, power electronics and fuel cells.
AI: What do you see as the major obstacle to e-mobility.
Ruck: Further e-mobility growth requires the set-up of a proper charging infrastructure. In many countries, the recharging stations are really oases in the desert. Another aspect is the cost of electrical energy.
Driving an e-car in Germany costs twice as much as in France and three times more than in Poland.
AI: What products do you offer for connectivity?
Ruck: Many electronic devices need to be shielded because they emit electromagnetic fields which may interfere with other systems, and are also themselves affected by external fields.
A simple way to shield devices is to use one of our Domamid Shield thermoplastic compounds filled with special fibers such as nickel coated carbon or stainless-steel.
In addition, our Domamid ZT series include thermally conductive materials for the thermal management of power electronics or batteries.
Here we also have a range of thermal- and electrically conductive materials branded Econamid Air polyamide compounds and PPS or PPA-based materials.
AI: How does your Technyl HUB platform help reduce weight?
Ruck: Our Technyl HUB offers a complete portfolio of "a la carte" services – from material selection to part testing. This unique platform connects customer needs with dedicated expertise to support innovation and accelerate time-to-market.
The MMI design helps customers to find the most efficient material for their application.
With Sinterline we develop 3D printed applications for the rapid prototyping of functional parts, and in our testing lab we test and can validate certain applications for our customers together with our OEM certificated test chambers.
Our advanced MMI simulation database is powered by e-Xstream Digimat software and represents 34,000 files which is one of the world's biggest polyamide database for anisotropic part simulation.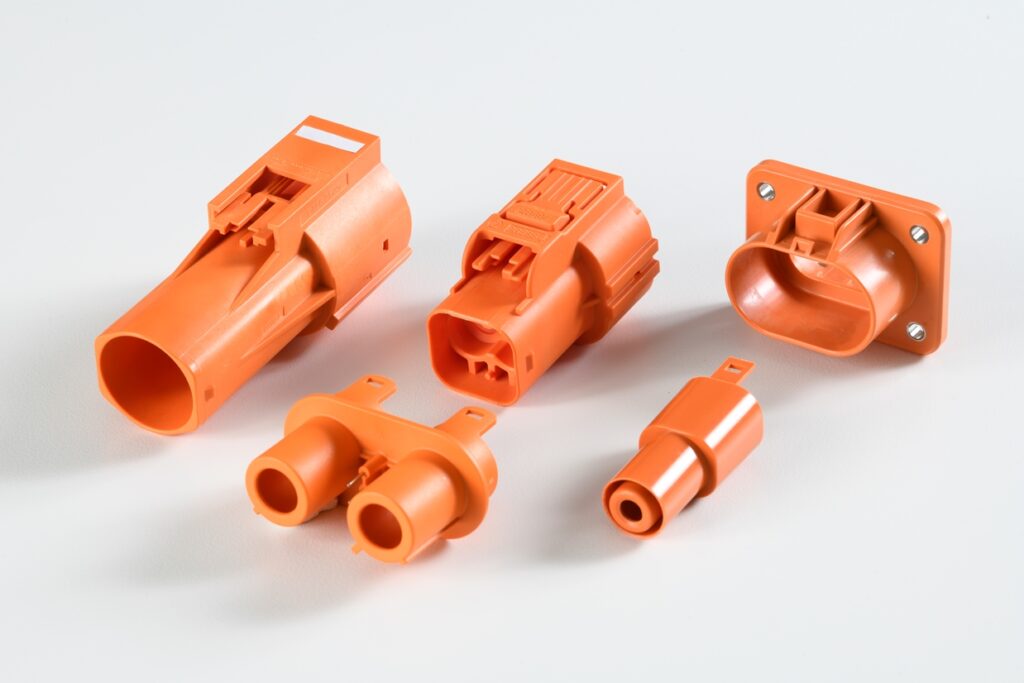 We have data for PA6 and PA66 compounds from 15%GF up to 60%GF, from dry as molded to 100% RH and from -40°C up to 210°C, and for various behavior models to best represent the application load case and part environmental conditions.
AI: Are you working on fuel cell applications?
Ruck: We started to work in this area about six to seven years ago. Technyl C550 BCR is a blow-moldable and specially modified Polyamide 6 suitable for H2 storage tank liners and for PHEV monolayer fuel tanks.
For fuel cell aggregate applications such as end plates, humidifiers, water traps and manifolds we developed Technyl ONE J 219HT V35, a cation free (< 8ppm), high purity compound which has been tested and approved by some European OEMs and Tiers.
Besides the fact that it is more cost competitive than PPS or PPA compounds, the advantage is that this grade can be used for most fuel cell applications.
For the cooling loop of the fuel cell, a special high pure and high glycol stabilized material was developed: Technyl EXTEN D 219E1CR V33.
AI: What is next for DOMO Engineering Plastics?
Ruck: In a few words: Focus on sustainability and global growth. Sustainability is our aim and one of the pillars of our business model.
We will definitely increase our range of recycled and sustainable products, to support our customers in reaching their sustainability targets.
We will also grow our presence globally, with a strong focus on Asia and US. Global growth will be steered by the different global free trade agreements, new tariff barriers, different political agendas and the different driving cultures.
Anyone who thinks that all markets are the same will be shipwrecked. Business is still done between people.
And this challenge is precisely the really nice thing about my job!
Technyl® is a trademark of DOMO. Technyl® is exclusively developed and sold by DOMO in the EEA, Switzerland and, from February 2022, in all other global regions.