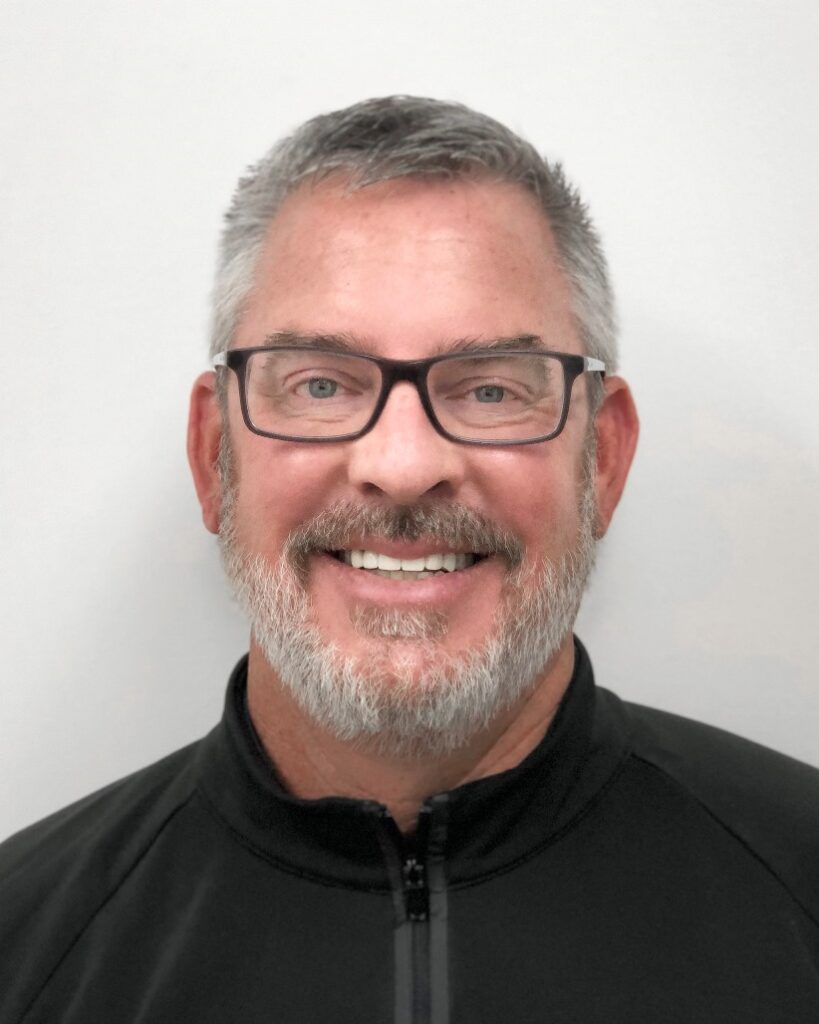 Permanent and electro-magnets play a crucial role in many automated and semi-automated manufacturing plants.
Further innovation and development is expected to follow the acquisition by magnetic system leader Industrial Magnetics (IMI) of the Walker Magnetics Group, North America's oldest industrial magnet manufacturer. "The acquisition of Walker Magnetics marks Industrial Magnetics' next step in expanding our permanent, electromagnetic and electro-permanent magnetic technology and systems for industrial applications. It also broadens our industry best roster of lift magnets and establishes Industrial Magnetics as a leader in the work-holding segment with a complete line-up of permanent, electromagnetic, and electro-permanent magnetic chucks," says Dennis O'Leary, Industrial Magnetics' Chief Business Development Officer.
The 125-year-old Walker Magnetics is described as a market-leading provider of custom and standard magnetic products for work-holding, lifting, material handling, scrap magnets and separation applications. IMI celebrates its 60th anniversary this year, and is expanding its portfolio of magnets through a series of acquisitions. These include Javelin Manufacturing, Clamp Mfg Co, and Walker Magnetics.
"We have always stayed true to course in seeking synergistic acquisitions which add value for our customer and to our core business. Investment in add-ons, capital equipment and brick and mortar are important, but the most critical investment we continue to make is in human capital. Our finest asset is our staff, across the entire team, and the products we provide are really a result of our passion," says O'Leary.
IMI's product portfolio includes the Transporter® Cylinder Actuated (TPCA) Magnets that utilize powerful rare earth permanent magnet circuitry to pick and place metal parts. These lifting magnets are often used in automated transfers or lift-assist material handling applications.
IMI's Low-Profile Transporter LP magnetically transfers metal blanks, stampings and parts in automated station to station, press-to-press transfer and robotic pick and place systems. Typical applications include stamped parts, tailor welded blanks, body panels and appliance and commercial furniture panels.
IMI's latest product in the Transporter Family, is the Transporter Switch Series. It uses a different on/off mechanism than other Transporter models to actuate the magnet. It is ideal for clean room use. With part-holding values higher than traditional vacuum – and being more efficient and accurate than vacuum or grippers – the Transporter LP and Switch series eliminate tool-changeover and costly downtime.
Automotive Industries (AI) asked O'Leary to walk us through IMI's acquisition strategy and the synergies Walker brings to the company.
O'Leary: In the case of Walker, it helps to broaden our traditional magnetic separation and material handling offerings, as the scale of the Walker-brand products are generally different than those of IMI. Both companies have done well in similar markets and with similar customers and channel partners, but with vastly different products so this acquisition is one + one equaling more than two because there is very little crossover or cannibalism between brands.
Walker is such a great, well-respected brand and this is very exciting for us moving forward. In general, our goal in acquisitive growth is to ensure the disruption is positive to our existing brands; it must be a fit in terms of culture, the ability to elevate the experience beyond being simply transactional and the future needs to be profitably sustainable.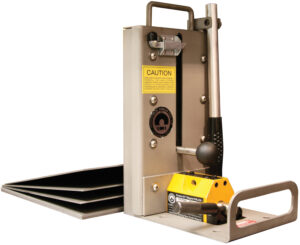 AI: How has the COVID-related pandemic impacted IMI's growth plans?
O'Leary: Fortunately, it has not. We were just about a year into our last acquisition (Clamp Mfg. Co) when March of last year happened, and we still chose to push all-in on acquiring Walker Magnetics when the opportunity arose in April. Travel-related restrictions created a few more barriers than we encounter during the normal diligence process, but in all the transaction timeline was as expected.
AI: Tell us a little about the products your company offers automotive manufacturers – how have your technologies impacted OEMs?
O'Leary: IMI got its start by manufacturing small magnetic assemblies for automotive applications in the Detroit, MI area back in 1961. From that beginning we have certainly grown and expanded our markets, but the automotive space remains an important segment of our current and future plans.
Some of our most successful and popular offerings are magnetic sheet fanners – sometimes called sheet separators.
Their goal is simple: to adequately separate sheet stock that is often stuck together be it from mill oil, excessive banding or the length of time the stack has been dormant – to eliminate double blanking which ensures the integrity of stamping dies.
Fanners are available as a permanent unit, while our SheetSeeker® is ergonomic and portable. The AirKnife® unit assists with nonferrous applications and we have the PinFanner®, which is designed to mount directly onto pallet racks and double as positioner systems and fanner, finally, we offer a unit that utilizes air to turn the unit on and off, which provides an additional layer of safety for the operator.
The Transporter family was originally designed to work in tandem with sheet fanners as the mechanism for picking up the sheet once it has been properly fanned. The Transporter LP is available in 1.5", 3" and 5" OD sizes with NPT and BSPP fitting options, multiple magnetic circuit options which we specify based on the material thickness of the ferrous parts being picked up and transported. We offer Class A blank protection, a variety of on/off options and a SKU set of over 45 variations to make sure we are making the right Transporter for the customer.
Fanners and Transporters form an excellent one-two punch.
The variety of options means we can meet any application demands. But that only covers a portion of our offerings for the automotive and adjacent markets. We cut our teeth on magnetic conveying rail for washing and blanking stations, along with magnetic skate rail, permatrol and perm-electro magnetic rail technology.
Last, we specialize in unique lift-assist systems for custom lifting and material handling applications where a standard product simply is not an appropriate solution.
AI: What is IMI's unique selling proposition to OEMs?
O'Leary: Communication, quality and delivering on expectations. Nobody has higher expectations than we put on ourselves, and we understand the need to deliver on those. We have a meaningful stable of long-standing OEMs who have been part and parcel to our growth because we strive for partnerships that are mutually beneficial instead of transactional.
Our engineering department engages on a regular basis and our R&D department is fully equipped to test virtually any application our OEMs bring to us to prove out. At day's end its important for us to remember that quality and value always drive us.
We do not lead with price and we do not cut corners. We highlight a total value proposition instead of a per piece price.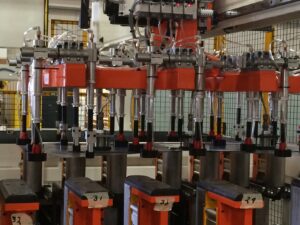 AI: How closely does your R&D department work with automotive manufacturers when developing new products?
O'Leary: Sometimes price seems to be all that matters, but most often the combination of our engineering expertise and the fact that we do not charge for design, that our regional managers make as many site visits as necessary to understand the application and sequence of the operation and conducting R&D testing with this knowledge – free of charge – ultimately drive the decision in our favor.
We are fully invested in ensuring our customers are satisfied with the solutions we provide, and whether the solution is $500 or $50,000 it does not determine our enthusiasm for a successful result. Our R&D lab is fully equipped with the equipment necessary to prove out our design theory and on a given day it is full of customer-supplied material to accomplish this goal.