Traditional layout of paint shops is, literally, being turned on its head.
Fidia, which is part of the Jiangsu Changhong Intelligent Equipment Group, holds a patent for a rotating conveyor system (DIP&F360). The two companies also have patent-pending technology that involves baking the car body inside an oven upside-down along a tunnel rather than in the normal horizontal position.
Once installed this technology make significant energy consumption savings of more than 20%. It has been well received by customers during presentations. It will be introduced to the market as soon as possible once all tests on the prototype have been completed.
The companies also hold two patents for washing the car body with combined rotating conveyor systems in PT/ED tunnel for low production volumes and another original solution with rotating or only dipping the car body excluding the rotation on production demand.
Clients include major OEMs and other premium auto manufacturers around the world.
The focus for Fidia-Changhong is simplicity, which is demonstrated by its paint booth lines.
Fidia says it provides high quality paint booths which optimize assembly times and routine maintenance phases, resulting in reduced operating and investment costs. The booths have different types of scrubbers – wet scrubber Venturi Type booths and dry scrubber booths that offer a high percentage (up to 95%) of air recirculation. This, combined with efficient air conditioning, can cut energy costs by over 60% compared to traditional solutions, says the company.
This area comprises a series of modular booths where the "visible" paint application takes place on the car. They include stages such as external and internal applications, and touch-up areas, etc. Mod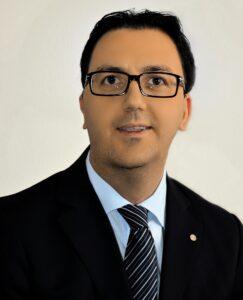 ularity allows flexibility in using the same booths according to the customer's production needs, which optimizes hourly energy consumption, says Fidia.
The company says it can supply all types of equipment for complete small tailor-made plants. Fidia expertise includes offering solutions for optimizing existing paint plants. "The layout is the most important starting point for an efficient and sustainable future production plant. Fidia's experience, of around 25 years, allows it to propose solutions for flexible plants focused on maximum efficiency in initial investment and operating costs," says a company statement.
Fidia's solutions are environmentally friendly. They include regenerative systems such as thermal oxidizers (RTOs) with three or more towers. Integrated systems such as ITOs and zeolite wheels concentrate solvents and reduce the size of incinerators. Adding to the ITOs are systems instruments (IioT) to control the VOC emission and to further save energy.
Conveyor Systems
The pre-treatment and e-coat conveyor engages the body and carries it along and into the washing and immersion process of the surface treatment and cataphoresis application to ensure the corrosion resistance of the body. The phase immediately following pre-treatment is cataphoresis, also known as electro-deposition.​
It's in this conveyor systems that Fidia's and Changhong's philosophy oriented to the simplicity is best illustrated. DIP&F360 (for high production rate) and R-EMS (for low-medium production rate) are the technologies which reduce maintenance, lower capex costs, ensure reliability and reduce energy demand.
Automotive Industries (AI) asked Antonio Zaza, CEO & Co-Founder, Fidia Automotive Engineering Systems, where the company is positioned.
Zaza: In the western market Fidia and Changhong focus on brownfield opportunities. Fewer turnkey plants are being built as manufacturers try to optimize existing plants before building new ones. They are looking for new technology at a lower cost. Fidia meets both needs.
AI: Are you positioned as the most cost-effective, environmentally-friendly or best technologically?
Zaza: Cost competitiveness is needed to attract interest from customers, but it is closely followed by technology, which is often a key consideration, particularly if it gives the manufacturer more flexibility in their plants. In the two years since we introduced the Dip&F360, we have installed it in three plants. Being able to meet the customer project specifications was a must to be in the bidder list. So, even if a company is priced competitive, it will not make the preferred bidders list if the technology is not interesting and reliable.
AI: What is the biggest factor for OEMs today as far as paint plants go?
Zaza: I guess cost effectiveness and flexibility are at the same level, but green design and energy saving technology are also critically important.
AI then asked Gianni Abbiati, COO and Engineering Director, Fidia Automotive Engineering Systems, to explain the significance of the patent-pending baking technology that Fidia and Changhong developed.
Abbiati:  Today the whole industrial world is focused on reducing atmospheric emissions. This first step of our patents reduces the energy consumption by simply exploiting physical laws. Traditionally hot air had to be forced into the bottom part of the car body because that is where the mass is concentrated. If we turn the car upside-down, we can use the physical principle of hot air rising, and we save thermal and electrical energy
AI: How do the baking oven technologies from Fidia compare to competitors?
Abbiati: We can compete against any technology in the market. Our great advantage is that we are strongly motivated to make a difference in the market. Our goal is to offer innovative solutions that are energy saving, low cost and simple to operate and maintain.
AI: What are some of the other technologies from Fidia that help it stand out in the paint plant sector?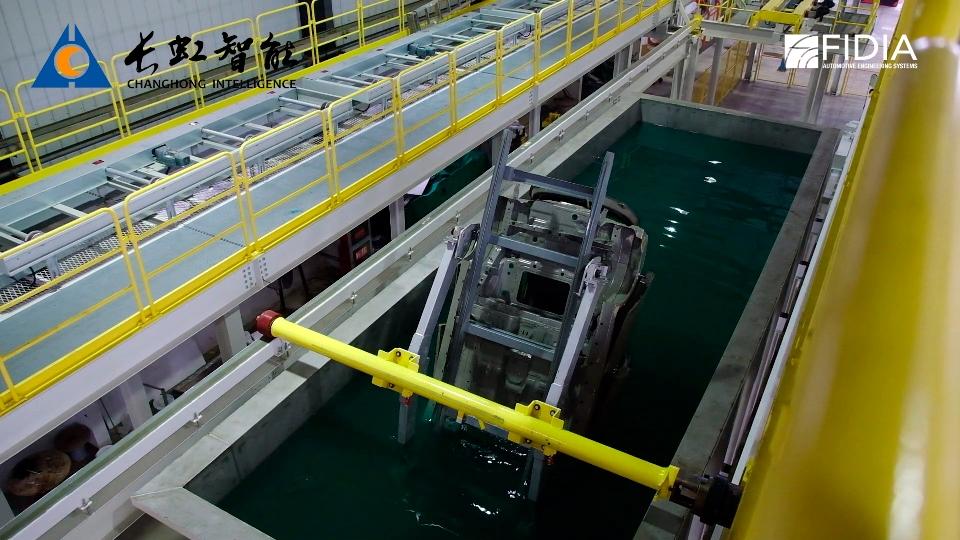 Abbiati: The founders bring with them more than 25 years of experience working in a leading automotive paint shop supplier. With the support of our mother company Changhong, we have been able to develop many new technologies to save energy and improve quality, while making the paint shop aesthetically pleasing.
In only two years we have secured one patent and have another three are pending. We think it's a good start and the best is yet to come.
AI asked Eileen Yunjie Qiu, Managing Director, Changhong Group, what led to the tie-up between the two.
Qiu: Changhong company is a well-established name in the Chinese market, with the 30 years of history. However, the new generation of management – which includes me as MD – are open to new markets. Europe is one of the most interesting and technologically advanced, so a combination of the technological know-how of Fidia together with our competitive costs could give all of us a chance to increase our targets and that is what is happening.
AI: What are the synergies between the two companies?
Qiu: Fidia and Changhong are really complementary companies. Fidia brings the latest technologies, and Changhong has production capacity. In addition, Fidia understands the European market, and Changhong knows the Asia market.
AI: How has it helped Changhong expand into new markets?
Qiu: At this point the main expansion is happening in Europe with new opportunities opening in German OEMs. They are attracted by our synergies, competences, reliability and cost effectiveness.