Self-learning artificial intelligence (AI) technology has the power to fast-track the rollout of fully autonomous vehicles, according to Autobrains.
"Our technology enables cars to learn, collaborate and interact with the world like humans, without human input. Our robust signature-based representation and unsupervised learning capabilities enable a more detailed, comprehensive, multi-sensory and precise interpretation of the car's surroundings," the company says.
In late 2021 Autobrains, formerly known as Cartica AI, raised US$101 million in a Series C financing round. Investors include Temasek, a Singapore-based global investment company, Knorr-Bremse AG, a leading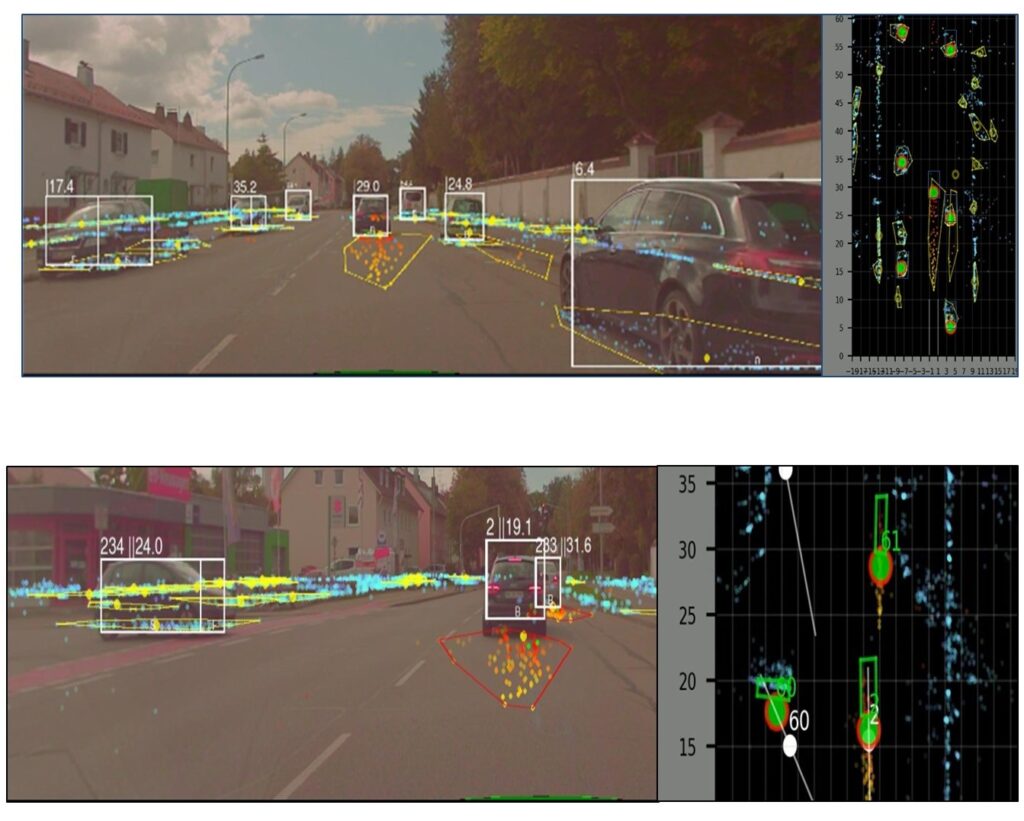 automotive player and VinFast, a fast-growing flagship Vietnamese car manufacturer, as well as existing investor BMW and long-term strategic partner, Continental AG.
The significance of the successful Series C round of financing is that it reflects the belief of Tier 1 suppliers, OEMs, as well as sophisticated investment funds, that Autobrains is disrupting the advanced driver-assistance systems (ADAS) and autonomous vehicle (AV) marketplace with its alternative approach to automotive-focused AI. The funding will grow the company's commercial reach into new global markets, according to a company statement.
"Autobrains' self-learning AI operates in a fundamentally different way from traditional deep learning systems. Based on multi-disciplinary research and development, self-learning AI does not require the massive brute force data and labelling typical of deep learning AI. Instead, the system maps raw, real-world data to compressed signatures to identify concepts and scenarios for optimal decision-making.
"This results in a single representation of space and advanced perception and understanding of the contextual elements of driving scenarios, leading to superior performance in the most challenging edge cases. By reducing reliance on labelled data, Autobrains' technology requires far less computing power and can be produced at a fraction of the cost of current deep learning systems on the market," says a company statement.
"Based on over 250 patents and a decade of R&D, Autobrains' technology delivers the most sophisticated and affordable advanced artificial intelligence available to the market and will usher in a new era of safety and autonomy," adds the company.
In June 2021, Autobrains announced that its unsupervised AI technology would be at the center of Continental's growth strategy in the ADAS (advanced driver-assistance systems) and AV (autonomous vehicles) markets. "We are excited to be partnering with Autobrains to bring to market its advanced and proven AI technology that we believe will disrupt the ADAS and AV marketplace.
"Historically, AV and ADAS technologies have been limited by their dependence on supervised learning that uses massive, labelled training data sets and requires enormous compute power. AutoBrains' AI breaks through those barriers with a different approach that processes relevant signals from the car's environment in much the same way that human drivers do. This technology boosts performance while saving compute power and energy. With AutoBrains we intend to push rapidly ahead toward a safer and increasingly autonomous driving experience," said Frank Petznick, Head of the Driver Assistance Systems Business Unit at Continental in a media release.
After working within Continental's Business Unit ADAS and co-pace "The Startup Program of Continental" in 2019, Autobrains was formally spun off to focus on building unsupervised AI for autos. "We are excited to see that combining the strength of Autobrains AI Technology and the Continental ADAS System know how led to such a high-performance system and profound partnership" said Jürgen Bilo, Managing Director of co-pace, in the same release.
Automotive Industries (AI) asked Igal Raichelgauz, CEO, Autobrains. why the latest Series C round of financing was an important milestone for Autobrains.
Raichelgauz: This funding round is an exciting milestone for Autobrains and further validation for our self-learning AI solution to ADAS and autonomous driving.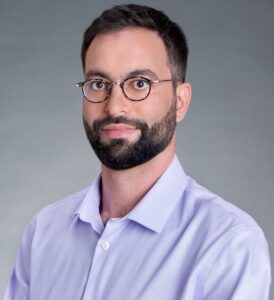 The future of mobility will be powered by intelligent AI. Along with new and existing partners we will bring self-learning AI to additional global markets, expand our commercial reach, and continue developing as the leading AI technology company enabling safer assisted driving capabilities and higher levels of automation for next generation mobility.
With this latest round of funding, we are excited to grow our commercial reach and bring self-learning AI to additional markets. The promise of fully autonomous vehicles can feel like it is perpetually five years away, but not for Autobrains. Our self-learning AI technology will bring full autonomy closer to the present. By reducing the need for manually labelled training data that feed systems which miss or misinterpret the most challenging scenarios, our technology is more agile and on a steeper trajectory than our competitors' systems.
AI: What makes Autobrains' AI technology unique?
Raichelgauz: Autobrains is the creator of a novel AI for the automotive industry capable of overcoming the hardest challenges where current systems are plagued by barriers. It will establish a faster technology trajectory for ADAS and AV systems.
Unsupervised AI operates in a fundamentally different way from traditional deep learning systems currently used in ADAS and is based on multi-disciplinary research and development that allows the system to independently learn, process, and interpret relevant data from the car's surroundings in real time, leading to perception that operates much in the same way as a human brain.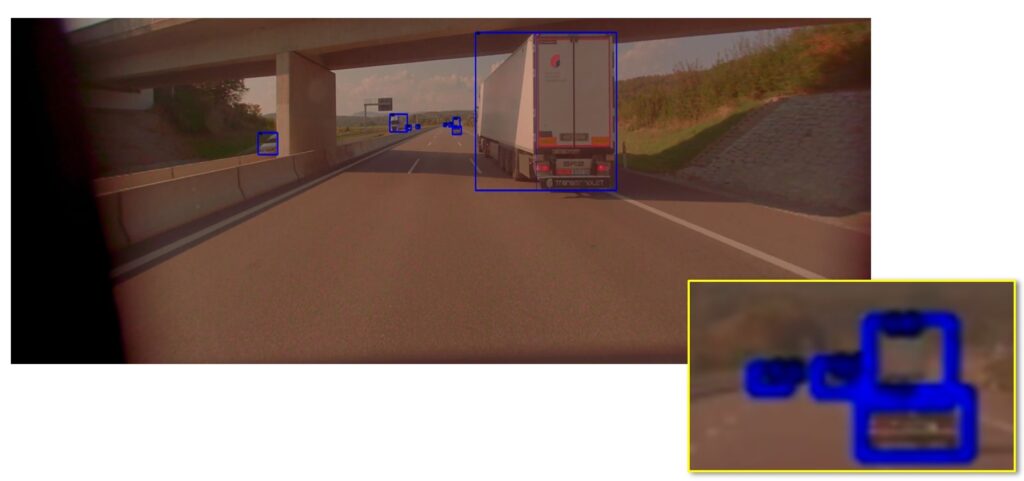 The unsupervised AI system successfully interprets and navigates unusual driving scenarios and edge cases where traditional supervised learning systems are least reliable. Key to the disruptive technology's advantages over traditional deep learning is its massively reduced reliance on expensive and often error-prone manually labelled training data sets.
This increases driving safety and helps accelerate the adoption of ADAS and vehicles capable of higher levels of autonomy. Autobrains' unique data representation also reduces the required computing power to roughly ten times less than currently available systems, thus, Autobrains' perception can be realized at lower cost, increasing accessibility of ADAS across market segments at a time when regulations are requiring more driver assistance capabilities for passenger and commercial vehicles.
AI: What is the significance of your partnerships with OEMs and Tier 1 suppliers
like Continental?
Raichelgauz: We are thrilled to partner with Continental to bring our revolutionary technology to the market. Unsupervised AI is backed by more than 200 patents, over a decade of research and development, and a nearly 2-year incubation period with Continental, and we are excited to take the next step with Conti as our key partner. From Continental's point of view, this, together with the worldwide distribution of advanced driver assistance systems, represents a building block for the realization of accident-free road traffic in a healthy mobility ecosystem.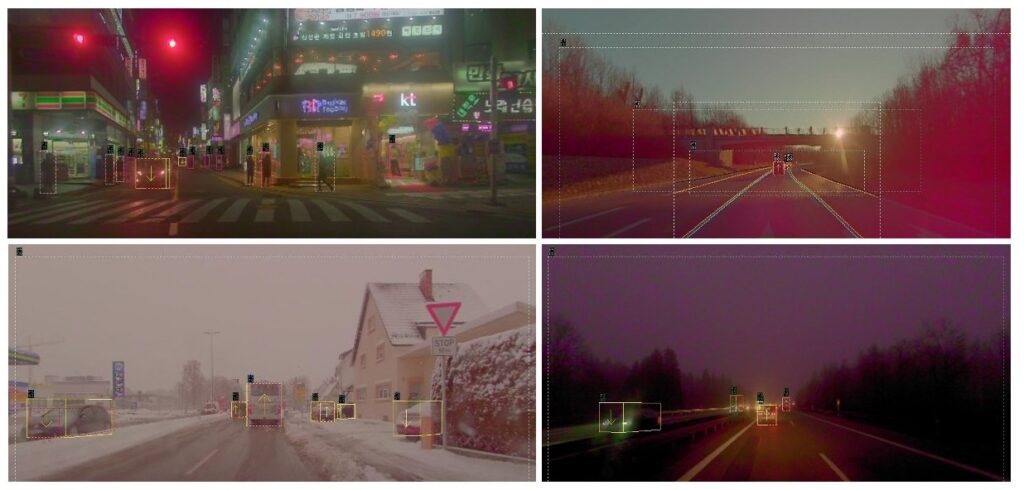 AI: What does your AI technology mean to cars of the future?
Raichelgauz: Our technology enables cars to learn, collaborate and interact with the world like humans, without human input. Our robust signature-based representation and unsupervised learning capabilities enable a more detailed, comprehensive, multi-sensory and precise interpretation of the car's surroundings.
We are bringing the future of mass market autonomous cars forward by providing better performance, at 40% less cost,10 times less energy consumption and scoring 5 Stars on all safety regulations. At Autobrains we aim to reach the industry goal of contributing to zero accidents – without high computing costs & manual processing that makes this unfeasible. We are disrupting how the automotive industry approaches autonomous car technology with a technology, which takes it closer than ever to the human way of driving perception.