The switch to electric vehicles is creating new opportunities for companies to expand, diversify or pivot through mergers and acquisitions.
But it takes special skills to successfully connect entrepreneurial management teams with the best growth partner and/or new owner. A leader in the field is IMPROVED Corporate Finance B.V., a global corporate finance and merger and acquisition (M&A) boutique. It has positioned itself as a specialist financial advisor in the technology, energy, and mobility sectors (TEM).
The specialist advisory boutique has supported some of the world's top entrepreneurial management teams in the sector in various landmark cross-border M&A and growth financing transactions. In the United States these include, amongst others, the divestment of Plugsurfing from Fortum to FLEETCOR; the sale of GreenCom Networks to Enphase Energy; the sale of Rhombus Energy to BorgWarner; the sale of ViriCiti to ChargePoint; the sale of Recargo, Inc. to EVgo; the merger agreement between Wallbox Chargers and Kensington Capital Acquisition Corp.; FreeWire Technologies' investment from Riverstone Holdings; and Fixico's investment from Autotech Ventures.
Looking to further expand its expertise and presence in the United States, IMPROVED recently opened an office in San Diego, California, and appointed expert dealmaker Mark Bradt as Managing Director to lead its team in the country.
Automotive Industries (AI) asked Frank Verbeek, Managing Partner and founder of IMPROVED Corporate Finance, what lies behind its success in the TEM sector.
Verbeek: We have a strong and unparalleled team of specialist dealmakers and TEM industry experts who interact with the global ecosystem on an ongoing basis. This ensures we fully understand the strategic a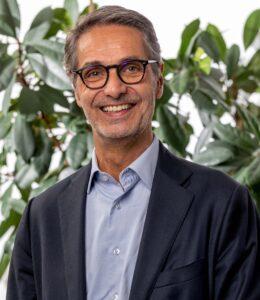 mbitions of our partners, are aware of the latest market dynamics, and can provide the best tailor-made corporate finance advice possible.
We are growing the awareness of IMPROVED in the United States, building on a strong expertise and track record in midmarket M&A and growth financing transactions in technology, energy and mobility, especially EV charging.
AI: How optimistic are you about the TEM sectors?
Verbeek: Renewable energy adoption has accelerated significantly over the past two years and is outperforming expert forecasts every year. Much more is needed to reach net zero by 2050. A recent published Swiss Re study estimates that total investments of more than US$270 trillion are needed to reach the climate target of net zero emissions by 2050.
The report predicts that, at the current pace of transitioning, net zero will be reached only by 2069, stressing that we need far greater ambition and global collaboration to fight climate change. The report identified four verticals for the required investment: transport, energy, building and industry – with the majority of investments needed in the transport and energy sector, US$114 and US$77.9 trillion respectively. Accelerated by the distorted energy supply caused by the war between Russia and Ukraine, the world finds itself in an energy crisis, and the need to speed up the energy transition and reduce dependency on fossil fuels is significant.
AI: What do you see as IMPROVED's role in helping TEM companies?
Verbeek: IMPROVED is dedicated to support TEM entrepreneurs, investors and corporates in landmark transactions, and accelerate iconic innovation. Twenty-five percent of Americans say their next car will be an EV. For the entire infrastructure around this transition to be ready, it makes a lot of sense to get the required expertise in-house. And for highly innovative companies that can partner with leading corporates and investors, combined with the right ambition, the needed capital, and the necessary global footprint, it will mean nothing more than exponential growth in the long-term.
AI then asked Daniel Lyons, Managing Director, IMPROVED Corporate Finance, to provide an overview of the current market.
Lyons: Despite current market conditions, electrification and energy transition continue to offer many opportunities and will continue to see an increasing pool of capital being committed over the coming y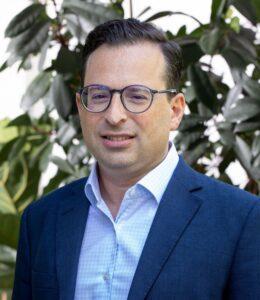 ears, driven by accelerating government support. We envisage both M&A and growth financing activity to remain high, if not increase in terms of total volume. Hence, we are growing rapidly, expanding our global team and ready to support industry leaders on a global scale. We recently opened offices in the UK and the US, with other branches being planned.
AI: How do you see the future of EVs?
Lyons: Electrification of mobility is set to continue at pace. Regulatory activity, investments by vehicle OEMs, utilities, oil and gas suppliers, Tier 1 companies and infrastructure rollout coupled with wider consumer adoption show no signs of abating. If anything, rising energy prices have highlighted the benefits of EVs to a wider audience, resulting in greater interest across more markets, especially for larger commercial fleets.
We have now reached the tipping point for EV adoption in passenger vehicles, but are also seeing a rapidly increasing electrification and EV adoption when it comes to light to medium heavy duty vehicles. The extremely beneficial unit economics (when compared to internal combustion vehicles) makes it a lot of sense for large commercial fleet owners to electrify their fleet as soon as possible.
AI: What are the challenges facing the EV market?
Lyons: The biggest near-term challenge facing the sector is manufacturing vehicles fast enough and rolling out a reliable and global EV charging network to keep up with demand.
At the same time, increasing energy demand and pressure on the grid calls for accelerated adoption of smart sharing and energy management solutions, and further acceleration utility scale flexibility solutions to support a decentralized energy grid.
These trends will lead to even more deal activity in the segment, as infrastructure owners seek capital for rapid expansion, operators unlock scale economies through consolidation, and strategics seek inorganic means to enter or strengthen their positions. As such, while volatility has become the norm in equity markets, we are seeing continued interest amongst financial and strategic investors in the private markets for high quality assets or companies in the E-mobility and energy transition sectors.
AI asked Mark Bradt, Managing Director, IMPROVED Corporate Finance, to share some of his past experience.
Bradt: I have spent many years within Houlihan Lokey's Global Technology Group on the West Coast of the U.S. I have been in M&A for long time, and have advised on a large number of transactions across t
he M&A and growth equity spectrum. Over the past decade, I have supported an array of entrepreneurial teams of fast-growing international Tech companies, including a significant number of software businesses, on sell-side, buy-side, carveout and growth equity, and/or equity recapitalization transactions.
AI: Why did you decide to join IMPROVED?
Bradt: I am very excited to have joined the global IMPROVED team given their history of market-leading corporate finance services and expertise in key sectors across the technology, energy and mobility domains. We are at an inflexion point in the development of an array of new technologies that will propel the world toward a more sustainable future. To be able to support key stakeholders, investors, founders and management teams in driving iconic innovation and realizing their visions, is a unique and meaningful opportunity.
AI: Where will you be based and how will this impact IMPROVED's US operations?
Bradt: I am based in San Diego, California, the US capital when it comes transport electrification and energy transition – supported by a strong team of industry experts who are part of IMPROVED's highly active Associated Partner network – Hans Gieskes, Omar Hatamleh, Mark Joseph, Prachi Vakharia, and Jonathan Mayer. I will be leading operations and further expand IMPROVED´s deal-making efforts in the US – and beyond.
Contact details 
Reach out to the specialist team to discuss how they can best support in realizing your strategic objectives.
*             Frank Verbeek, Managing Partner; verbeek@improvedcf.com
*             Daniel Lyons, Managing Director; lyons@improvedcf.com
*             Mark Bradt, Managing Director; bradt@improvedcf.com
Future IMPROVED 10 Years Corporate Finance