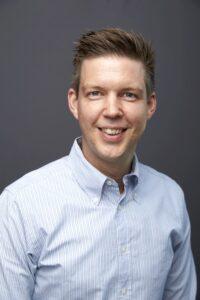 A breakthrough in the production of certified bio-based plastics with identical performance to traditional fossil-based plastics.
Feedstock cracking is the process used to convert bio waste to material which is combined with fossil-based material for the production of bio plastics. Once "cracked" the renewable raw materials are identical in their composition to the fossil-based counterparts. One of the leaders is Trinseo, which recently obtained mass balance (ISCC) certification for the biobased version of its well-known MAGNUM™ ABS.
Automotive Industries (AI) asked Frank Schumann, Trinseo Global Marketing Manager and Manager Business Development Europe, how important it is to offer more sustainable solutions for the automotive sector
Schumann: Trinseo works globally with most of the OEMs and is one of the market leaders in several areas of automotive plastics, with a number of our products being used as the reference benchmark, particularly in the world of styrene – based polymers. However, there is an ever-evolving range of rigid and soft-touch plastics for interior and exterior applications. We provide ABS, PC/ABS, PMMA, PP compounds, PP LGF, reinforced elastomers, and a complete range of thermoplastic elastomers and thermoplastic polyurethanes
The 2021 acquisition of Altuglas International, a leading manufacturer and global provider of polymethyl methacrylates (PMMA), and the acquisition of Aristech Surfaces – a North American manufacturer of continuous cast and solid surface sheets, gave us the full range of PMMA technologies, so we are also among the market leaders in PMMA.
Looking at sustainability options, we are a dedicated partner of the automotive industry and are striving to help them to decarbonize their supply chains. That creates a new set of requirements in order to source and select the right low-carbon footprint materials for each of the applications
AI: What role do resins with recycled content such as PC/ABS play?
Schumann: They are very important because PC/ABS is one of our backbone materials. We have overcome the previous limitations of using recycled materials for safety applications. We are helping the whole industry to move to a circular economy as there are fewer and fewer applications which cannot be fulfilled with recycled materials You will find PC/ABS in safety applications, such as requiring higher heat resistance, or in pillar trim and door panels. Those are really demanding applications.
AI: What are the benefits of MAGNUM™ BIO ABS?
Schumann: The main benefit is CO2 savings. This is added value to all the other features that our materials have. We replace virgin feedstock which has a styrenic origin with a chemically identical bio-based alternative. The advantage is that you can switch directly to this product for a production part as it already has OEM approval. The switch helps to decrease the CO2 footprint of the components by up to 80%, depending on the needs of the customer. The bio content can be tailored to meet the customer's desired CO2 profile.
AI: What automotive applications are you focusing on?
Schumann: Trinseo believes our challenge is to make sustainably-advantaged solutions available for all applications, not restricting ourselves in any way.  The industry is currently in a very steep learning curve. Momentum is building to reach the ultimate goal of lowering the carbon footprint of every single car being produced. Specifically, we are working on sophisticated recycling technologies which maintain quality and are suitable for use in safety components.
AI: How else do you help your customers to meet their sustainability goals?
Schumann: Recycling and bio products both contribute to the reduction of the carbon footprint of plastic resins. It gets more complicated though when you talk about, let's say, cradle to grave savings of CO2.  Then you need to consider the entire lifespan. Digitization has finally enabled us to track products from cradle to grave, as we recently announced a partnership with Atos which, through the use of a digital tool developed by our partner, we will identify and monitor the carbon footprint of our entire portfolio. With this industry-leading solution, Trinseo will share the CO2 footprint of our solutions in a transparent manner, meaning our customers will be able to track and trace the products through their lifecycle.
Another focus is lightweighting. Enabling higher mileage – especially in EVs with that heavy battery underneath – necessitate significant lightweighting in vehicle designs. And higher mileage automatically translates into less CO2 emission during driving in every car, no matter if reduced in terms of tailpipe or charging emissions.
We talk explicitly here about long glass fiber reinforced products. We have products such as ENLITE™ ABS, which can replace metal in components. It provides high stiffness and much better dimensional stability compared to other plastics. Low VOC emissions and odor make it suitable for all kind of semi-structural applications such as cockpit carriers, battery parts or liftgates.
The choice of ENLITE™ ABS reduces the CO2 footprint of the component compared to aluminum and magnesium, but also to polyamides.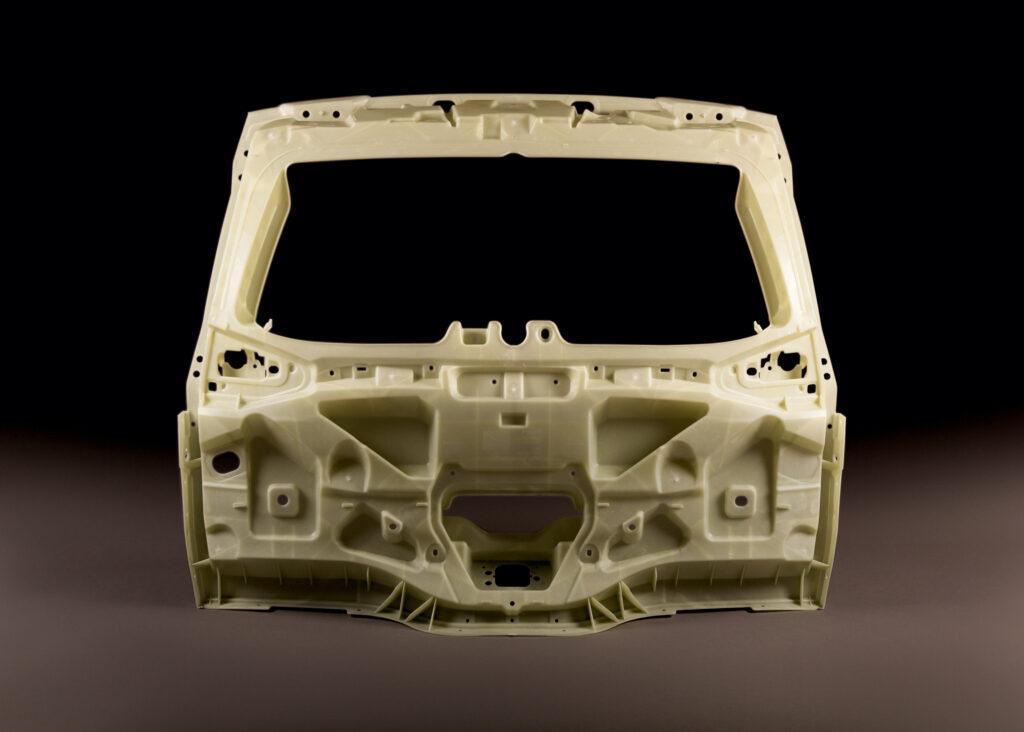 AI: What is next for Trinseo?
Schumann: I am deeply convinced that we are all in a very steep part of the learning curve. Right now, the entire market is turning to sustainable solutions. We already have pilots available for our flagship product lines, but the next step change is – broadening the availability of this approach to make it available and accessible throughout all our product lines.
Another key consideration is securing feedstock. Because, if you talk about bio-based, if you talk about recycling, you need to have control of the feedstock. That was one of the prime motivations behind acquiring of Heathland, a collector and recycler of post-industrial and post-consumer plastic waste across Europe. Heathland provides the Trinseo group with access to comprehensive recycling technologies and plastic wastes as feedstock.