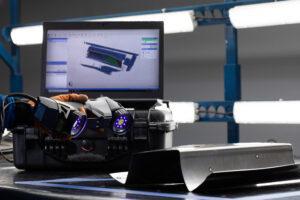 Global aluminum sheet producer and the world's largest aluminum recycler Novelis has identified "three main levers" to help "take automotive material circularity to the next level."
They are:
• Optimizing circularity of OEM pre-consumer scrap through closed-loop recycling programs and advanced sorting technologies.
• Achieving higher thresholds of recycled content in automotive aluminum alloys.
• Developing eco-systems to recover vehicle end-of-life (EOL) scrap and optimizing it for recycling back into high-quality automotive alloys
Automotive Industries (AI) discussed the strategy and other developments with Jamie Zinser, VP, Global Automotive, and Derek Prichett, SVP, Corporate Development, at Novelis.
AI: Why the three levers"?
Prichett: Novelis is the largest producer of flat rolled sheet aluminum and the largest recycler of aluminum in the world. Our sustainability goals include the reduction of our carbon footprint by 30% by 2026 and to be carbon neutral by 2050 or sooner.
Scope 1 and 2 initiatives are under way to decarbonize our manufacturing processes, reduce energy usage and optimize logistics.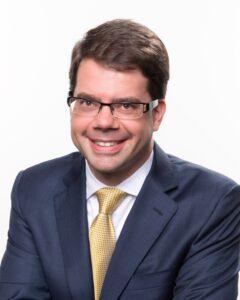 Reducing Scope 3 emissions includes three main levers: increasing the recycled content thresholds of our alloys by optimizing closed-loop, pre-consumer scrap and opening the doors for new scrap markets with end-of-life circularity.
A key enabler to maximizing recycled content is alloy segregation. Until recently, this technology has been slow and expensive. Our partnership with Sortera helps solve this problem.
AI: What is pre-consumer scrap?
Prichett: Pre-consumer scrap is defined as waste materials that were created during the process of manufacturing or delivering goods prior to their delivery to a consumer. In this case, we are referring to the aluminum sheet metal scrap generated during the automotive stamping process.
AI: How is Novelis optimizing pre-consumer scrap?
Prichett: Novelis recognizes that some OEMs and Tiers are unable to segregate their aluminum scrap by alloy at the stamping plant.
When automotive scrap alloys are mixed, the scrap value is lessened, and more primary aluminum is required to achieve the desired chemistry of new products.
More prime reduces recycled content and increases CO2 emissions.
In the worst case, mixed scrap cannot be recycled into new automotive sheet and is downgraded into secondary alloys. Novelis realized that finding a cost-effective solution to alloy segregation was required to maximize scrap value, avoid material downcycling, increase recycled content and lower CO2 emissions.
Sortera's technology provides this solution to the market.
AI: How is Novelis achieving higher levels of recycled content in your alloys?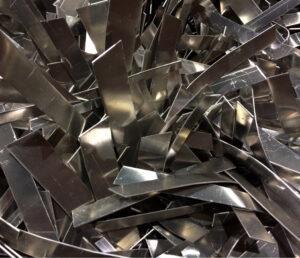 Zinser: Novelis is achieving alloys with higher recycled content by ensuring the required scrap is available through closed-loop and end-of-life initiatives.
For now, we do not have to design or redesign any alloys.
Simply by obtaining more scrap segregated by alloy, we can increase recycled content in the alloys we already make with no changes to OEM specifications.
What this brings:
• Enables closed-loop recycling, with alloys containing up to 40% recycled content
• Enables some limited percentage (max 10%) of end-of-life scrap recycling on top of the closed-loop recycling, but only for clean, very well sorted scrap
• Typical max recycled content capped at 50%
Our goal is to strive for ever better segregation of end-of-life scrap. When we reach our maximum threshold for consuming end-of-life scrap, new alloys can be created that allow for greater scrap consumption.
• Advantage: new products designed for a low carbon footprint, allowing the incorporation of significant quantities of post-consumer scrap (they require the development of new specifications, and they need to be qualified by OEMs)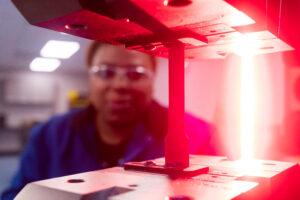 What this brings:
• Possibility to use sorted twitch – up to 30% on top of the 40%-50% of closed-loop recycling clean scrap
• Our target is to reach a recycled content of close to 80% for our automotive alloys
AI: Please give us some detail on the new sorting technologies.
Prichett: Novelis has entered into a partnership with Sortera to focus on sorting technology that uses artificial intelligence (AI)-based sensor sorters, as well as X-ray fluorescence and laser-induced based spectroscopy, to upgrade shredded, nonferrous scrap feedstock and remove unwanted contaminants.
The first phase of the project will focus on the separation of closed-loop recycling, pre-consumer scrap into appropriate alloy streams to avoid downgrading. The second phase of the project will focus on end-of-life separation of twitch into appropriate material value streams (sheet aluminum by alloy, extrusions, castings, etc.).
Our investments in Guthrie and Bay Minette are important drivers for creating the new demand for the segregated scrap created by Sortera.
AI: How will these enable new scrap markets?
Zinser: The key to new scrap markets in automotive is through end-of-life. This issue is material agniostic. The entire industry must work collaboratively to determine how to gain access to these markets, avoid downgrading of materials for recycling purposes and start considering design for sustainability practices. (i.e. how do we design a vehicle to be recycling friendly through design for dismantling practices, utilizing recycling-fri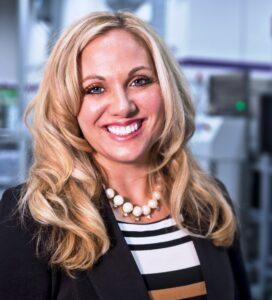 endly materials, etc.).
A vehicle at the end of its life is shredded and the metals fractions are segregated into steel and aluminum. Currently, all the aluminum (cast, extrusion and sheet grades) are sold together as a product known as 'twitch'.
Twitch historically is exported and downcycled into secondary aluminum products for engine blocks and transmission housings. Sortera's technology focuses on separating the fractions into cast, extrusion and sheet and then segregating them into their original alloys.
This process enables each aluminum type to be recycled by its respective industry and thus creates new sources of high-quality recycled content. Novelis has the recycling assets to consume end-of-life sheet scrap provided to us by the scrap industry and through this we are creating a new market demand for this scrap.
AI: What is the bottom line in all of this for OEMs and Tier suppliers?
Zinser: In order to achieve circularity in automotive, new technologies need to be developed to maximize recycled content. Novelis recognizes that our investment in Sortera is one step in creating this new ecosystem. Creating new facilities with the technology to consume EOL scrap is another step.
A further step is working with OEMs to develop new recycling-friendly alloys.
These steps and partnerships are important as aluminum demand is being driven by the metal being an enabler of the transitions in mobility and drive trains along with the move toward creating a circular economy for automotive. No company can meet this challenge on its own.
Novelis is encouraging companies in all the downstream and upstream value chains to join us in accelerating the decarbonization of the aluminum sector.