Phantom AI is a Silicon Valley startup providing a comprehensive autonomous driving platform featuring computer vision, sensor fusion and control capabilities. Founded by CEO Hyunggi Cho and CTO Chan Kyu Lee, the company is focused on creating the most advanced and reliable autonomous driving platforms on the market, with a mission to make transportation safer, more efficient, and more accessible for people everywhere.
At the core of Phantom AI's mission and values is a deep commitment to safety and reliability. The company is dedicated to creating autonomous driving systems that are not only incredibly advanced and sophisticated, but also highly dependable and safe for both drivers and passengers. To achieve this, the company is constantly researching and developing new technologies and algorithms to make its systems as accurate and reliable as possible.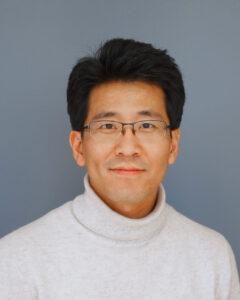 Hyunggi Cho, CEO & Co-founder, Phantom AI
One of the driving forces behind Phantom AI is CEO Hyunggi Cho's own story. Prior to starting the company, Cho was a successful engineer at Tesla, working on some of the most advanced electric vehicles in the world. However, despite his comfortable career at Tesla, Cho was driven by a desire to push the boundaries of what was possible with autonomous driving technology. This led him to leave his job and start Phantom AI, with the goal of making roads safer.
Despite the challenges and risks associated with starting a new company, Cho's decision to leave Tesla has paid off in a big way. Phantom AI has quickly become one of the most promising and innovative companies in the autonomous driving space, with a bullish stance on the future of the industry.
One of the key areas where Phantom AI is focusing its efforts is on advanced driver assistance systems (ADAS). ADAS technologies like lane departure warning, automatic emergency braking, and adaptive cruise control are becoming increasingly common in new cars, and Phantom AI is working to take these systems to the next level. With its advanced algorithms and cutting-edge technologies, the company is developing ADAS systems that are more accurate and reliable than ever before.
Phantom AI believes that the better way to build autonomous vehicles and advance the future of smart cars is to democratize the use of lifesaving ADAS technologies, just like how seatbelts have been adopted since the late 1800s. Rather than being focused on building the Robotaxis of the world, Cho is driven by the potential that autonomous driving platforms have to greatly reduce the number of accidents caused by human error and make transportation more efficient and accessible for people everywhere.
This trend is being driven by advances in technology, as well as increasing demand for more efficient and convenient transportation options. While there are many companies competing in this space, Phantom AI is well-positioned to be a major player in the autonomous driving market.
The financial implications of this trend are significant, as companies that can develop and deploy autonomous driving systems are likely to see significant growth in the coming years. However, there are also risks associated with this trend, as companies that are unable to keep up with the rapid pace of change may struggle to compete.
Overall, PhantomAI is a company that is dedicated to revolutionizing the automotive industry through the development of advanced autonomous driving systems. With its cutting-edge technologies and deep commitment to safety and reliability, the company is well positioned to be a major player in the autonomous driving market for years to come.
Automotive Industries sat down with Hyunggi Cho, CEO PhantomAI and asked what inspired you to start PhantomAI and what are some of the biggest challenges you have faced along the way?
Cho: From a young age, my entrepreneurial spirit and hunger for innovation pushed me toward the fast-paced world of startups. During my time working in academia and at Tesla, I developed a vision: democratized road safety. This simple concept was the light bulb moment behind PhantomAI's inception. Everyone deserves to be safe. PhantomAI is working to make that happen.
When PhantomAI was first conceptualized, the industry was focused on self-driving cars and making Robotaxis of the world. This made it hard to get funding for newer concepts. Most startups that entered the automotive space seven years ago are obsolete or have dramatically diversified. Despite these challenges, Phantom AI survived with an enduring product and unwavering mission to democratize the use of ADAS.
Automotive Industries: How does PhantomAI differentiate itself from other companies in the autonomous driving space?
Cho: Phantom AI is unique because of its founding team's deep automotive and AI expertise. The team is comprised of engineers who have worked at other Tier 1 and OEM companies. Because they understand the challenges ADAS can present, they know how to proactively troubleshoot. This brings informed vantages to brainstorm AI and vision features that deliver Level 2/3 solutions, and in the future, will deliver full autonomy.
Additionally, our AI engine system was created in-house. This means team learning models are at our fingertips, allowing us to learn faster than our competitors.
Automotive Industries: What are some of the most exciting use cases you see for autonomous driving technology in the future?
Cho: The fundamental use case PhantomAI envisions for ADAS is improved road safety. Much like a seatbelt, I consider ADAS to be a non-negotiable protective measure for both passengers and cars. With precise assisted driving systems in place, the number of catastrophic accidents caused by human error can be significantly reduced.
According to a recent study, https://www.aeye.ai/lp/aeye-pave-safer-mobility-survey-results/ 82% of surveyed drivers would feel safer if equipped with ADAS, but few have access to this technology. Safety should not be selective. With our latest Series C funding, we are focused on giving customers the best possible multi-camera vision solutions in the market and champion the democratization of ADAS.