These larger vessels can be seen in US East and Gulf coast on routes serving Oceania and, increasingly, Mexico.
In 2015 and 2016, Höegh Autoliners took delivery of six Post Panamax vessels, the so-called New Horizon vessels, and this year the company introduced a new route between USA and Oceania, via Mexico. They have furthermore invested in terminals and vehicle processing in Mexico, Columbia and the US Gulf area.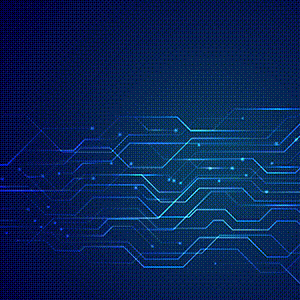 Late 2017, the Company saw a change in management, with Ivar Myklebust succeeding Ivar Skiaker as Chief Executive Officer. Automotive Industries (AI) asked Myklebust what some of the challenges were facing him when he took over as CEO in December.
Myklebust: Probably the same as for any newly appointed CEO – getting the full overview of the business, your organization,
the competitive environment, your clients, the market outlook – you name it. Our business is a complicated service network,
forming a crucial part of our clients' logistics supply chain – and it is in continuous development.
AI: What investments has Höegh Autoliners made lately to stay on top of the logistics development of its customers?
Myklebust: We have for example started investing in landside logistics, as we saw that we could add more value to our customers if we extended to a larger part of their supply chain.
In the US our largest investment is in Freeport, Texas where our daughter company Horizon Terminal Services has invested in a terminal where we offer vehicle and equipment processing, cleaning and storage.
Also, in Mexico we have set up two off-port yards that help release the pressure from the port of Veracruz. Here we offer our customers a complete service from stevedoring through shuttle service, off port yard storage and PDI services. And in Europe we have our daughter company Autotrans which is focusing on assisting OEMs with controlling their supply chain information flow by acting as a steering function.
There are many exciting opportunities to explore as we move in to the landside of logistics.
AI: Tell us about Höegh Autoliners' new routes and how do they benefit your automotive customers.
Myklebust: In response to customer requests we have this year started a new service from the US to Oceania and upgraded our Europe to Oceania trade.
For our US and Mexico customers, it means 30 days shorter transit-time to Australia. We are also the first carrier to offer a direct service between Freeport in the US Gulf to Oceania. For Mexican shippers it may be well worth to note that the new service is the fastest RoRo connection between Lazaro Cardenas and Oceania in the market.
Another market where we have expanded our footprint extensively is India. We are now the single largest carrier servicing India, a country where the car exports have gone from almost zero to almost 800,000 cars in 2017. The main recipient of these are Mexico and USA. Finally, our focus on the Caribbean shortsea market is gaining traction and popularity in the market. With regular service to around 25 destinations, we now offer the biggest network in the region.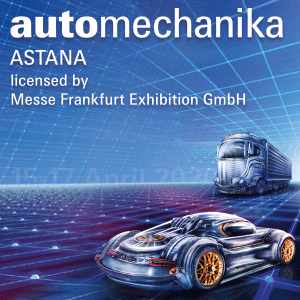 AI: Last year, Höegh Autoliners won the Supplier of the Year award from GM. How does your company work with major automotive manufacturers to keep relationships strong?
Myklebust: This is not a first-time award. In fact, it was the 13th to remain a crucial part of the GM logistics chain. And with GM as with all our OEM clients, our ambition is to keep a close dialogue to ensure we best understand how we as provider of high-quality logistics services can be a strong business partner or them, in a mutually beneficial and profitable manner. Our employees spend a lot of time catering to the diverse needs and requests of our clients and using our collective experience to improve our service offering and efficiency in how we produce or services.
AI: What will be the impact of falling car ownership in favor of car sharing to both OEMs as well as companies like Höegh Autoliners who provide logistics solutions to the industry?
Myklebust: This trend is one of many that will beyond any doubt influence the framework governing the outlook for both our clients as well as our business. The main idea behind cars sharing is to increase utilization of the car fleet – and this will again mean a shorter overall lifecycle as the average annual mileage of the cars is set to increase a lot. Whether the long-term growth trajectory of car sales will be positively or negatively affected in the end is a multimillion-dollar question, both for the OEMs and all of their suppliers.
AI: What are your plans to retain Höegh Autoliners' preeminent position as an environment-friendly shipping company?
Myklebust: The Company and its' owners have always aimed at conducting our business in a responsible and environmentally-friendly manner. This is part of our company culture and is reflected in many of our activities. Two good examples stem from the start and the end of a vessel's lifecycle. Three years ago, we launched our new vessels, the New Horizon class. These are the world's largest RoRo vessels by capacity and built to reduce atmospheric emissions.
We designed them with the aim to make them as energy efficient as possible. Initiatives range from installing the latest information technology that controls the operation of the vessel and monitors that it is running on optimal energy usage, to an
optimal hull and rudder design. Vessels generally last for about 30 years, so when we have newbuild projects we must use that
opportunity to positively influence how the future will look.
That includes what happens to the vessel at the end of its lifespan.
Since 2009, when the Hong Kong International Convention for the Safe and Environmentally Sound Recycling of Ships was adopted by the International Maritime Organization (IMO), Höegh Autoliners has been committed to only use green recycling of our vessels.
Traditionally vessels have been sold through middle men to the highest bidders, often by the yards which have invested the least
in training, equipment and facilities.
In fact, more than 80% of vessels demolished today still end their lives on polluted beaches somewhere in South East Asia. The Convention regulates the preparation of ships to allow for safe and environmentally sound recycling and provides strict guidelines for the operation of ship-recycling yards.
For the shipowner, committing to green recycling means an investment, as these requirements reduces the price the recycling yard is able to pay for the vessel. This is an investment in our joint future and environment that Höegh Autoliners is glad to make.