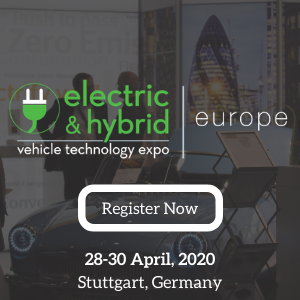 Hexagon's Manufacturing Intelligence division <http://www.hexagonmi.com>  announced it is offering a range of free offline licensing and remote access options designed to enable efficient home working for manufacturing professionals facing new productivity challenges during the COVID-19 outbreak.
Home working options will be provided for Hexagon's production software and metrology software offerings, as well as the MSC Software range of CAE solutions, at least until June 30, 2020. Manufacturers running metrology equipment in factories can remotely monitor and analyze how key assets are performing for free with HxGN SFx | Asset Management. Users will also have access to additional online learning resources.
"The purpose of our smart manufacturing solutions is to improve quality and productivity and this challenge is especially acute during this time of extensive home working" said Paolo Guglielmini, President of Hexagon's Manufacturing Intelligence division. "So, to support the industries we serve, we're offering special access to our software and learning tools for both current customers and non-customers who can benefit from our technology."
"Like many businesses in the manufacturing sector, we have many employees working from home at the moment and we appreciate that giving them the right tools to work remotely is essential to their well being and success. By offering learning and remote working solutions, I hope we can contribute to maintaining productivity and quality while keeping employees in manufacturing safe."
Details on how to access the home working packages can be found at www.hexagonmi.com/wahs
The offering will include:
*            Extension of licenses for work-from-home support or alternative access options for MSC Software CAE solutions
*            License move, remote access or additional temporary home office licenses for Hexagon's CAD CAM software
*            Free offline licenses of the latest versions of PC-DMIS and other leading metrology software
*            Free remote machine monitoring via the HxGN SFx | Asset Management asset performance management solution
*            Free access to online learning for Hexagon's metrology and MSC Software solutions
Although Hexagon employees are also working remotely, service and support remains in operation. Full details are available from local offices.
About Hexagon's Manufacturing Intelligence Division
Hexagon is a global leader in sensor, software and autonomous solutions. We are putting data to work to boost efficiency, productivity, and quality across industrial, manufacturing, infrastructure, safety, and mobility applications.
Our technologies are shaping urban and production ecosystems to become increasingly connected and autonomous – ensuring a scalable, sustainable future.
Hexagon's Manufacturing Intelligence division provides solutions that utilize data from design and engineering, production and metrology to make manufacturing smarter. For more information, visit hexagonmi.com <http://www.hexagonmi.com/> .
Hexagon (Nasdaq Stockholm: HEXA B) has approximately 20,000 employees in 50 countries and net sales of approximately 3.8bn EUR. Learn more at hexagon.com <http://www.hexagon.com/>  and follow us @HexagonAB <https://twitter.com/hexagonab> .