Sometimes technology is seemingly ahead of its time – like the electrohydraulic brake booster (EHB), which is over two decades old.
EHB is coming into its own with the introduction of electric vehicles and changes under the hood of vehicles driven by conventional power trains. This has put the spotlight on the safety-critical elastomer components that go into braking systems, such as those produced by Datwyler.
Automotive Industries (AI) spoke to Datwyler Lead Key Account Manager Daniel Triolo, Head of Materials Development and Surface Technologies Mobility Dr. Jakub Kadlcak, and Head of Business Development, Andreas Minatti.
AI: How does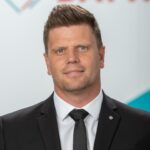 the company view the evolution of the braking system from vacuum booster to EHB?
Triolo: The current vacuum booster technology was first fitted to cars in serial production in around 1960, and there has been little real technical advancement
since. This started changing five years ago. EHB was not adopted earlier because, from an OEM perspective, the vacuum booster technology works well and there has been no big pressure from the market to update it. What's changed is that Tier 1 EHB suppliers have bundled peripheral systems such as electronic
braking (EBS) and anti-lock braking (ABS) into their boosters.
At the same time EHB systems are getting more compact and easier to mount. As a result, we have seen a number of OEMs changing to EHB systems. We are working really hard with customers at co-engineering and developing the next generation of EHB systems, which we believe will become the market standard.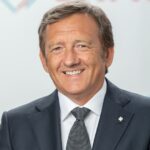 AI: How would electrification drive these advances?
Triolo: In order to run a vacuum booster, you need a vacuum, which electric motors do not produce.
AI: Is there a new generation of components to match the evolution?
Triolo: It is not so much a new generation of components, but a reengineering. With electrohydraulic boosters you have many small parts which require very high levels of cleanliness and high cycle times over their service life. Another important point is the noise, vibration and harshness (NVH) requirement. As electric cars run almost noiseless, all working parts must operate quieter than in the conventional vehicle with an internal combustion engine.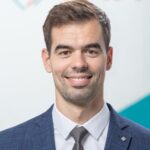 Kadlcak: Cleanliness is defined both in the production process which must prevent physical contamination, as well as the chemical composition of the ingredients and compounds used. Increasingly, customers are looking at chemical compliance in order to address issues such as sustainability and stricter regulations.
Minatti: We have to distinguish between actuation and foundation components. The actuation is the vacuum booster or EHB, while the foundation is the caliper close to the wheel.
And this remains unchanged. With these components we have a leading position in the market.
AI: What are the key benefits of moving to EHB?
Minatti: One big advantage is that the dimensions of an EHB are much smaller than a conventional vacuum booster. This leaves more space in the engine compartment for other components.
Furthermore, the EHB facilitates the integration and the operation of the increasing number of driver assistance systems.
AI: How important is co-engineering?
Minatti: Brake system manufacturers rely on our expertise and therefore co-engineering is absolutely key. We are talking about safety-critical parts where failure could be fatal. We tailormake compounds for specific applications, and we use simulation as part of the testing in order to provide the best design solution and assure quality over the lifetime of the component.
AI: What are the advantages of engaging with a components partner at an early stage?
Kadlcak: It is important that you ensure you meet all requirements of elastomeric components from the very beginning in order to avoid costly design mistakes. Combining engineering capabilities, simulations expertise, and material development skills, we are able to analyze the part and suggest design optimizations to ensure the best function of the component. Design changes might not be possible later on when assembly is completed and every part has its own defined space.
AI: How would Datwyler's approach improve speed to market and cost efficiency?
Kadlcak: I would like to highlight our simulation and material testing capacity and expertise. Simulation results are only as good as the input of the parameters / material data. Some of our customers run their own simulation but they do not have our understanding of the material parameters, so they might use generic models. Because we develop the materials, we have the material parameters needed to ensure the outcome of our simulation is close to reality.
Minatti: The main target is to reduce the number of iteration steps during the design phase. Our expertise enables us to develop a sealing solution suitable for serial production with only minor tweaks in the first design loop.
AI: How does optimizing the sealing solutions prevent the failure of system critical elements?
Minatti: Knowing the characteristics of our tailor-made compounds, we can ensure that we are using the right material. This means we have the necessary capacity in-house to identify and address any issues. We also design and manufacture our own molds, so we have full control over the entire production process.
Kadlcak: Not only are we able to simulate structural mechanics, but also the flow behavior of the material. That helps us to understand how the material flows in the cavity when the part is manufactured and to either optimize the design of the part itself, the mold or the flow channels of the material.
AI: What is the role of braking sensors?
Triolo: Sensors help reduce braking response or reaction time. We are working on including intelligent elastomer sealing parts with sensor functions. This will assist predictive maintenance by monitoring the status of the membrane, checking for leakages, pressure, and heat build-up. The traceability of a component is a big focus area for us, in order to ensure that genuine Datwyler parts are installed.
AI: Where do you see the main technological advances in braking systems?
Minatti: The main advantage is improved safety for the driver and occupants of the car, as well as or pedestrians. New sensor technology makes braking much safer than in the past. For the OEMs, the focus is on lowering costs, weight reduction, and space savings. We can definitely assist them with our co- engineering approach and material competence.
AI: What is the future of brake-by-wire technology?
Minatti: Brake-by-wire is the future, but it will take some time for serial production. The first generation of brake-by-wire in series production is going to be a redundant system, meaning that there still will be a hydraulic system supported by EHB in case of failure. For safety reasons it is critical that there is a mechanical
back-up. Otherwise, if there is an electronic failure, there will be no braking power.
Triolo: The standard solution we have on the market today is a physical connection directly to the calipers through the brake fluid. With a dry brake there will be no physical connection to the brake calipers. There has to be some kind of redundancy in the system. This is the main problem at the moment.
AI: What can we expect next from Datwyler?
Triolo: Leading global brake system suppliers have been our customers for decades, and rely on our technology. We are quite sure we will maintain our leadership as we have already been awarded numerous EHB projects based on our technological know-how and manufacturing capacity. We are also in the prototyping phase for the brake-by-wire system, where there are advances in the actuation technology.
Datwyler's damping discs for the company's electrohydraulic brake booster.