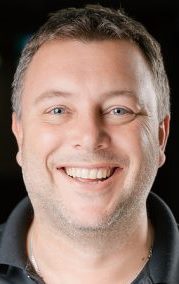 According to the World Health Organization, there are over 1.3 million pedestrian fatalities in road accidents each year. Nearly all can be linked to driver human error.
Technology in the form of artificial intelligence-powered driver monitoring system (DMS) systems is helping to make the roads safer through enhanced driver awareness and semi-autonomous features.
A leader in this field is Seeing Machines, which early in 2020 launched a variant of its FOVIO Driver Monitoring chip designed to meet the European New Car Assessment Program (NCAP) requirements for driver drowsiness and distraction detection which is due to become mandatory in 2022.
"Driver monitoring plays a key role in next-generation NCAP requirements and safe assisted driving. Many in the industry are also realizing that performance and effectiveness cannot be sacrificed to reach the goals of improved driver safety," says Nick DiFiore, senior VP, Automotive, Seeing Machines.
Seeing Machines' DMS is a camera-based solution which uses algorithms to monitor if the driver is paying attention to the road. The DMS consists of a small camera and near infrared lighting pods mounted on the driver's side vehicle cockpit and is focused toward the driver's face. The raw video from the camera is passed to the main processing element with Seeing Machines' FOVIO Driver Monitoring Engine (DME) where it is processed real-time to measure attention by simultaneously tracking multiple points on the face, eyelids and pupils, as well as head movements. It operates under all driving conditions including direct sunshine and total darkness, regardless of race or ethnicity, and even when the driver is wearing sunglasses.
Seeing Machines and Qualcomm Technologies are working closely to develop an optimized implementation of the Seeing Machines' DMS infotainment solution for a global premium automaker. The technology is scalable across different tiers of cockpit systems utilizing the Snapdragon platform.
"Our mission is to provide automakers with comprehensive solutions that offer immersive in-vehicle experiences, addressing the complexities of integrating multiple domains into digital cockpits. We believe an effective in-cabin and driver monitoring solution is paramount to predictive safety systems. Through our work with Seeing Machines to efficiently integrate DMS, we are facilitating a streamlined and optimal solution for automakers," says Anshuman Saxena, Senior Director, Product Management, Qualcomm Technologies.
Automotive Industries (AI) asked Rod Stewart, Chief Engineer, Seeing Machines, to share the Seeing Machines strategy in expanding the reach of its FOVIO chip technology.
Stewart: DMS technology is set to become standard in most modern passenger cars for improved driver and semi-automated driving safety given Euro NCAP's direction, with reinforcement by the European Commission and more recently the United States "Moving Forward Act" which requires safety technologies that are proven to reduce crash and harm and to ensure strong safety standards are in place to save lives.
There are two main routes to deploying DMS technology and software into the market. The first, and most common way, is by licensing software libraries to automakers (mostly via Tier 1 suppliers) or, by supplying a stand-alone vision processor "chip" and firmware. Seeing Machines is unique in that we are the only Tier 2 DMS supplier that has a silicon solution and is able to offer Tier 1 customers a fully optimized chip solution – our FOVIO Chip, in partnership with Xilinx.
AI: What are the advantages of the chip?
Stewart: OEMs are facing the challenge of providing complete vehicle platform coverage. Modern vehicle interior layouts vary significantly, and as a result, as OEMs explore their options and integration strategy for DMS, there is quite a lot of fragmentation in the market around the best location, functionally and commercially, for the processing and optical components.
What the FOVIO chip offers is the option for the OEM to rapidly deploy an extremely low cost but high performance standalone DMS ECU solution. They are able to opt for software when they wish to integrate the same DMS functionality into other ECU locations. These two product classes allow the OEM to employee a type of "hybrid" solution strategy for the same DMS functionality that allows maximum optionality across their vehicle lines.
In addition, FOVIO chip technology will be integrated into our fleet and offroad solution – Guardian – a retrofit DMS solution for commercial transport and logistics vehicles, as well as into our aviation products and solutions, in the near future.
AI: How have the new Euro NCAP regulations influenced Seeing Machines pricing policy for its FOVIO chip technology?
Stewart: Seeing Machines represents Tier 2 DMS suppliers on the Euro NCAP working committee, which is developing the protocols for DMS safety ratings. Our objective is to ensure that we are true to our core belief that the presence of DMS technology should have a real and measurable safety outcome. We fully support the NCAP safety goals and our focus is deploying technology that truly enhances safety. That said, NCAP will drive full market penetration and therefore cost pressure for our chip solution will be high. We firmly believe that with the FOVIO Chip we have the highest performing and lowest cost NCAP focused solution on the market.
AI: Scalability and cost-effectiveness have been the mantras of your DMS – how successful has your FOVIO chip technology been in fulfilling these objectives?
Stewart: We are currently working with six global automotive OEMs to deliver nine programs. Three of our current programs are being delivered via the FOVIO Chip and two of those programs will be launched this calendar year, demonstrating the benefits associated with time to market, given the fact that we launched the Chip in 2018.
AI: Do collaborations with Qualcomm and Xilinx help make Seeing Machines' DMS more flexible?
Stewart: Most definitely. Collaborating with other technology companies allows Seeing Machines to provide flexibility at the integration point of DMS within each vehicle model, and across an automotive platform. Having done the work with Qualcomm to optimize our DMS technology on the SnapdragonTM infotainment platform for a premium European OEM, and understanding that infotainment is an area in the car that is emerging as a critical integration point, we are now able to jointly support that solution for more OEMs.
AI: What are the commonalities between these companies and Seeing Machines that make these collaborations successful?
Stewart: These companies provide best in class technologies into the automotive market that are highly aligned with our company's technology strategy and through these collaborations enable us to provide industry leading DMS solutions to our mutual customers.
AI: Who are some of the automotive OEMs for which Seeing Machines is providing DMS?
Stewart: All of our contracts subject to non-disclosure agreements. We cannot talk about our OEM customers. However, as most people will know, the FOVIO DMS technology debuted in the award-winning Cadillac CT6 Super Cruise system by General Motors, in 2018.
We are currently working with two additional US OEMs, a Chinese OEM and two premium German OEMs. Seeing Machines looks forward to the start of production for two vehicles this calendar year and hope to be able to announce those vehicles as they are launched by the OEM. We're incredibly excited about what the future holds – particularly as regulators globally continue to recognize the real market value that DMS technology can bring to the road.