OEMs and tech companies are at the crossroads as each battle in the market-place for app and connectivity-related revenue.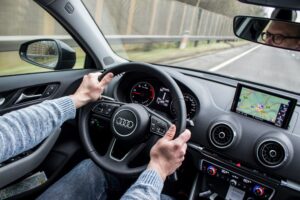 At the heart of the standoff are two very different approaches to pricing. Traditionally, OEMs pay suppliers per physical part, with the Tier 1 or Tier 2 company absorbing development and tooling costs. Intellectual capital is not factored in.
Tech companies, on the other hand, deal in ideas and intangible products. Their revenue model is largely based on licensing, with customers paying subscriptions or per use. For OEMs the most obvious challenge is that they traditionally have had no long-term relationship with the customer or the vehicle once it leaves the factory gate.
This is changing, with mobility rather than vehicle ownership being the next wave predicted for industrialized markets. Vehicle makers now want to generate revenue throughout the life of the vehicle by charging for access to apps and services. This is precisely the same model followed by tech companies.
Then there is the matter of machine to machine communication within a connected vehicle. OEMs would expect to pay just once for the proprietary software, but tech companies want recurring revenue. For most applications there is ongoing development and updates – the costs of which need to be recovered.
What many tech companies want is to be paid royalties, which are described as a profit-sharing mechanism between IP owners and licensees. Royalty rates are usually defined as a percentage of sales or a payment per unit.
An example of this clash recently played out in the Regional Court of Mannheim, Germany, which issued an injunction barring Daimler from using Nokia's cellular technology in its connected car models. Nokia petitioned the court to bar Daimler from utilizing its technologies without its permission. The court ruled that Nokia had licensed its cellular standard-essential patents (SEPs) in a fair way.
According to a Nokia statement, the company has an established licensing program. OEMs listed as customers include Audi, Bentley, BMW, Mini, Porsche, Rolls Royce, Seat, Skoda and Volkswagen.
Royalty payments can be interpreted as a profit-sharing mechanism. In other words, by receiving royalty income, a technology licensor shares the profit streams generated from the licensee's efforts in commercializing the patented technology. However, the profitability of the products or services that incorporate the patented technology plays a dominant role in royalty determination.
Automotive Industries (AI) asked Ed Round, partner at IP firm Marks & Clerk, how serious the remuneration clash is between OEMs and the tech companies, which are relative newcomers to the automotive sector.
Round: The idea of licensing in technology will not be an alien concept to OEMs. However, historically, auto manufacturers will not have generally used IP licensing as anything more than an ancillary revenue stream. The difference now is economic, but it is also a two-way problem. How do technology licensors sensibly price their technology for large products such as cars, when they are habitually taking royalties for small consumer electronic products?
Clearly, the industry is rapidly learning to evolve and no doubt the OEMs will simply have to adapt to this new way of working. It's worth noting, though, that the idea of selling vehicles with no follow-on customer relationship is in decline. An increasing share of the market consists of leasing and other "transport as a service" arrangements. As customers become used to such arrangements, maybe OEMs will also see their role as transforming to service provision, rather than product sale.
AI: Where is the primary conflict – in machine to machine or machine to customer communication?
Ferdinand: Both cases matter. Machine to machine technology will largely be governed by standards, so there will be the need to obtain licenses from the holders of the patent essential patents. Obtaining licenses should be routine, though determining what a "fair and reasonable" royalty rate can be tricky.
As can be seen, this is something that OEMs are rapidly having to get to grips with.
Machine-to-user technology may offer a slightly different challenge, in that it is more likely to be proprietary, not standardized. OEMs will have to work with providers to ensure that the customer experience they want to deliver can be delivered without infringing competitor IP. Obtaining patent licenses outside of standardized technology can be more difficult, as patent licensors are under fewer obligations to grant licenses on reasonable terms.
Automotive Industries (AI) then asked John Ferdinand, Partner at Marks & Clerk, whether the problem is getting bigger as vehicles become more connected.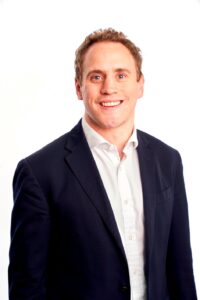 Ferdinand: It's certainly the case that this is a growing issue as the technology is becoming increasingly pervasive across consumer and commercial vehicles. Any vehicle comprising technology in this sector is potentially affected.
AI: Who has the upper hand?
Ferdinand: Our understanding is that the automotive market is not the primary business of many tech companies, and they are in no rush to reach agreement with OEMs on payment mechanisms.
From a legal perspective, owners of the IP will be best placed to leverage any IP protected products – this is likely to be the tech companies but where there is some collaboration required there might be an issue of joint/shared IP ownership which could complicate that view. It's also the case that if IP protection is not that strong the legal advantage may well be less.
However, commercially OEMs have a strong position from the perspective that they have a lot of buying power. The caveat to this is the availability and choice of tech providers in the market and, if tech companies have wide ranging IP rights which allow them exclusive use of technology, OEMs may have few options to choose from which is a commercial advantage for tech companies.
AI: What are the remedies from a legal perspective?
Ferdinand: Owners of IP (e.g. tech companies) would be able to prevent unauthorized use of technology and in respect of specific devices. They can do this through traditional court proceedings which could result in injunctions to prevent sale or use of the technology and awards of damages. It's also the case that IP right owners can even engage law enforcement organizations to seize potentially infringing goods comprising IP protected technology on their behalf in some circumstances.
AI: Where does this leave the two apparently conflicting business models?
Ferdinand: All this illustrates the potential legal exclusivity and commercial leverage enjoyed by IP right owners and that OEMs might have to adjust their sourcing, purchasing and licensing models to reflect this or can even lead them to expand their own in-house technology development capability to reduce risks and issues.
This reinforces the value of obtaining IP in the first place and the significance of effective licensing and enforcement strategies which might include traditional court proceedings on the one hand and anti-counterfeiting strategies on the other which allow IP right owners to engage law enforcement authorities to enforce rights for them.