"High school physics" has provided a solution to reliability challenges facing conventional LiDAR design.
Australian company Baraja says its Spectrum-Scan™ technology "harnesses simple high-school physics: exploiting the interaction of light and prisms. When light enters a prism, through the process of refraction, the beam is sent off in a new direction. By varying the color, or wavelength, of light, Baraja Spectrum-Scan™ LiDAR obtains complete control over the direction the light is sent. This means our Scanners are nothing more than simple pieces of glass: no complicated rotating lasers or delicate dancing mirrors".
Baraja describes itself as "not a conventional LiDAR company. Pulling together technologies from different industries, we harness physics to create the world's first simple, elegant solution to scanning LiDAR".
Automotive Industries (AI) asked Jim Kane, VP of Engineering, why Spectrum-Scan™ can be described as "breakthrough technology" in Lidar development.
Kane: Baraja reinvented LiDAR from the ground up with a radically different approach to LiDAR sensing, designed to solve the problems faced by leg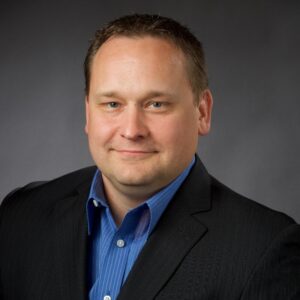 acy LiDAR solutions and enable true Level 4 autonomous driving.
Baraja's founders, Federico Collarte and Cibby Pulikkaseril, were telecommunications engineers and used their expertise in optical engineering to create Spectrum-ScanTM LiDAR by refracting light through a prism to scan the environment.
Because of that, Spectrum Scan™ sensors have fewer moving parts and are solid-state in the fast axis. By removing the most expensive, bulky and failure-prone components in traditional LiDAR systems, the Spectrum-ScanTM LiDAR is more tolerant to heat, shock and vibration in any use case. We have tested our sensors in the harshest conditions, from the Australian desert to the Arctic tundra, to make sure our system can withstand any real-world circumstances.
The result is a more precise, more robust LiDAR system built for the future of autonomy, with long-term reliability and exceptional resolution, deployable in more environments, from highways and city streets to heavy industry.
AI: What are the key advantages that this technology brings to OEMs and Tier 1 automakers?
Kane: We knew we had to build for Level 4 autonomy from the very start, so we created our Spectrum-Scan™ technology to have something most LiDAR sensors are missing: a high-quality scanning method.
Our patented technology has solved the issues of fast axis scanning, which leads to speckle and blur in other sensor types. That enables us to provide high-resolution, long-range, and detailed pointclouds that deliver reliable data for autonomous perception.
We have developed a fast axis scanning method that provides the resolution and clarity necessary for automotive integration in Level 4 autonomy, without the trade-offs that FMCW and traditional LiDAR systems have historically struggled with.
We have built a number of technical improvements into Spectrum-ScanTM compared to other LiDAR systems, including:
2000-channel Vertical Axis: Object detection at range and speed with 10 times the standard vertical resolution
Foveation: An ability to detect and focus on objects in the field of view and dynamically change point density on the fly
Per-point Doppler Velocity: The ability to measure the instantaneous velocity of each point in the field of view to significantly help segmentation and object detection
Better Effective Range: A LiDAR that looks at sensitivity, resolution, beam divergence, accuracy and precision to reliably and confidently detect small objects out at range
Interference immunity: Dependable sensor data that depicts the real world and is immune to interference from both the environment and other LiDAR sensors
Blur-free Pointcloud: A solution that allows high-quality point cloud at long ranges without the blur caused by non-solid-state scanning in the fast axis
Speckle-free Pointcloud: A solution that allows high-quality point cloud data with increased probability of detection at all ranges

Baraja founders Cibby Pulikkaseril and Federico Collarte. Pic by Renee Nowytarger.

Solid-state: An elegant system that is completely solid-state in the fast axis to mitigate key failure modes
Automotive durability: Able to be produced at automotive scale and cost while meeting strict reliability requirements for lifetime maintenance
End-game LiDAR: A credible roadmap that will allow for production planning for SOP.
AI: Please tell us a little how Spectrum-Scan™ differs from other solid-state lidar systems.
Kane: Though complex in application, Spectrum-Scan™ LiDAR is beautifully simple in its approach. Using prism-like optics and high tunable lasers, we have been able to overcome the limitations of legacy LiDAR systems by solving a single design challenge: the ability to point a laser in a wide field of view.
Traditional and FMCW LiDAR systems rely on fragile, rotating lasers and oscillating mirrors that impact reliability, resolution, and performance. Spectrum-ScanTM simple design enables us to create a solid-state system in the fast axis, so it's capable of withstanding the heat, vibration and issues faced in typical automotive use.
AI: What made the Baraja Lidar system and technology so appealing to your recent partnership announcement with Tier 1 automaker Veoneer?
Kane: Veoneer chose to partner with Baraja after testing Spectrum-ScanTM against 70 other LiDAR technologies, due to its accuracy, resolution,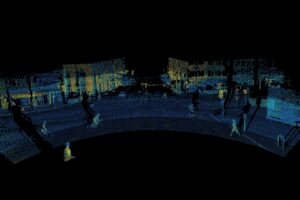 immunity to interference and its solid-state design, enabling automotive-grade LiDAR at scale.
We are working closely together to industrialize the Spectrum-ScanTM for automotive integration and speaking actively with automakers globally to deliver our breakthrough LiDAR into the next generation of autonomous vehicles.
AI: How scalable will Spectrum-Scan™ be for next-gen L2 – L4 vehicles?
Kane: We've designed Spectrum-ScanTM for commercial scale and automotive integration from the beginning. The auto industry is quickly realizing that the technology used for Level 2 autonomy won't meet the needs of Level 4 autonomous vehicles in the future — it needs to a radical change in approach.
Because we've built Spectrum-ScanTM for Level 4 autonomy, our technology is capable of meeting requirements and scale of customers in almost all industries. Our partnership with Veoneer will enable us to scale Spectrum-ScanTM for commercial use and competitive cost, and ultimately integrate it into vehicles around the world.
Along with leveraging Veoneer's vast experience in automotive design and platform integration, we are developing "transmit and receive" sub-assemblies that can be assembled in different configurations. This will allow us to implement more lasers and receivers for high-end, ultra-high-resolution sensors to achieve L4 autonomy. We'll also be able to deliver single laser and receiver systems for lower-cost, limited feature L2+ vehicles.