In a world where the motor car has largely been commoditized, there remains a market for vehicles that stand out from the crowd.
One such is a re-engineered Land Rover Defender from UK-based Twisted Automotive. With more than 20 years of experience re[1]engineering the British marque, the company is entering the North American market with a range that includes battery-powered version fitted with a US-assembled electric motor.
UK customers will now find Twisted Automotive in a new 8,500 sq ft (743 sq m) showroom. The company moved into its new headquarters five years to the day that Jaguar Land Rover ceased production of the Defender. Founder Charles Fawcett bought the historic Gaiety Cinema in Long Street, Thirsk, in 2020 and spent seven months converting it into a modern showroom with a coffee bar and events space.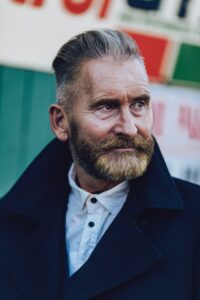 Twisted's existing headquarters at Sussex Court on the outskirts of the town will be retained as the assembly plant. "Integral to this move is a significant investment in the Thirsk factory, and growing Twisted's team of technicians. The showroom will be home to around 25 vehicles, including a number of the 61 remaining from last 240 off the line that Twisted bought in January 2016," says Fawcett.
Another major development is the hiring of designer Paul Kilvington, the brand master behind the launch of Range Rover in North America, as Head of Bespoke Design for its North American division. "Kilvington will use his more than 25 years of design history across the automotive, luxury and marine worlds – including world-renowned work for Land Rover/ Range Rover, Triumph motorcycles and numerous others – to create personalized, exclusive and hand-built Twisted vehicles for clients and stand out in a sea of European SUV monotony," says Tom Maxwell, chairman and CEO of Twisted Automotive, North America.
Automotive Industries asked Kilvington what made working with Twisted North America an attractive proposition for him.
Kilvington: In my mind, a hand-built Twisted vehicle is really quite special. Twisted vehicles should never be confused with a "restomod" – as they're completely re-engineered. They're authentically Defender, yet completely new. I'm looking forward to working personally with every single client to create a truly unique, individual supreme vehicle.
AI: What makes Twisted so different?
Kilvington: Twisted is a mindset. It's about following a set of principles and applying them through technology and engineering, to extract the very best out of the Defender platform. From steering to road wheel, valve seat to driver's seat, every aspect has been fully thought through and re-engineered to deliver a communicative and responsive drive.
AI: What does the bespoke team do?
Kilvington: Our Bespoke Design Team works with every client, fully understanding specific lifestyle requirements, personal taste and style. Every detail is explored and selected from the client's perspective, often including specially created, hand-crafted elements.
AI: What makes the electric Defender from Twisted special?
Kilvington: The Twisted NA-V8 and electric NAS-E vehicles featuring a combination of proprietary and precision engineering, timeless custom design, performance prowess and an unmistakably striking presence on and off the road. Most importantly we use modular components, rather than repurposed items, so vehicles are largely future proofed.
AI: What are some of the other developments at Twisted?
Kilvington: Joining the team are award-winning luxury product designer Darren Jones, head of technical design (previous design clientele includes Jaguar, Land Rover and Vacheron Constantin); Louis Fernandez, a financial executive with more than 30 years of experience, as chief financial officer (experience includes BP, Fluor, and Stallion Oilfield Services); and Wayne York Kung, a seasoned automobile industry executive with experience at Land Rover, Jaguar, and Rolls-Royce, as project manager."