With the advent of manufacturing 4.0 and mass customization, products have become highly complex – and with that, the manufacturing process from design through to production.
Product designers and managers require practical and robust tools to guide them in the development of products meant for manufacturing at scale. Managing such complexity using spreadsheets and emails is not practical and is prone to mistakes.California-based start-up Gocious has developed a portfolio of products to help OEMs and Tiers to meet these challenges. Its latest is its Competitor Analysis Solution, described as an intelligent product management software which facilitates seamless go-tomarket product journeys to help foster a deeper understanding of competitive landscapes and drive immediate results, including data-driven decision making.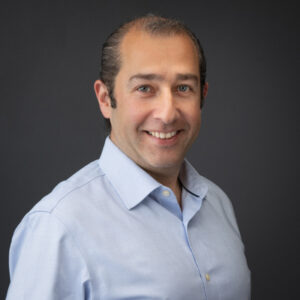 Gocious' new product is designed to address a gap many manufacturers face in early-stage strategic product management. Currently, managers depend on insights garnered from spreadsheets as their primary tool for tracking competitors. The difficulty with this is that analyzing the spreadsheets often requires much investment in time and real[1]time collaboration. Reliance on spreadsheets hinders efficiency and growth.
"There is a critical need for product managers to understand how and what competitors are doing, to enable them to pivot their strategies quickly to meet current market demands," said Maziar Adl, CTO, and Co-Founder of Gocious in a media statement.
"By knowing where competitors are focused, manufacturers can identify the most foundational elements for successful product planning to differentiate their offerings and gain an understanding of consumers' needs and wants through data. As the appetite for effective solutions grows, we plan on providing solutions that offer methods and insights on competitive pricing to allow further analyses and optimization," he added.
The Competitive Analysis Solution gives product managers tools to accurately assess products at a higher level, uncovering competitor product trends through data to effectively produce more informed decisions on products and increase output. Since the tool is cloud-based and an open system, users are able to store data for future use to drive efficiency throughout the entire product development life[1]cycle, says the company.
It is part of the Gocious Product Portfolio Roadmap launched early in 2021. The roadmap enables product management teams to plan and track the release of the full product line on a single platform, removing the need to update multiple sheets and documents. This means both large and specialist manufacturers can create a roadmap of features and products as they become available, with the ability to visualize a configuration timeline cataloguing major events such as feature changes or new products, in real-time. The need to manually stitch together disconnected documents is eliminated, since the roadmap ties directly back to the product line's details. "Developing products and getting them out to market at the rapid pace required for success today requires efficiency and transparency," said Jake Shafran, Chairman and CEO of Gocious in a company release. "We are finally providing product management teams with the tools they need to perform their job within the modern market, overcoming prior shortfalls to foster collaboration, communication and unification across all of an organization's stakeholders."
Automotive Industries (AI) asked Adl what manufacturing 4.0 challenges Gocious products can help overcome.
Adl: Systems currently available in the market, such as CRM, ERP, PLM, and CPQ, all provide effective mechanisms for planning and controlling product and customer lifecycles. However, they all assume that the product idea is already known. Before these systems get involved, there is a need to research and communicate the product concept from a business perspective. Our studies show that high-level planning around products and features today happens mainly in isolated systems such as spreadsheets, emails, and presentation tools that are not standard and require a high level of effort to align within a team. There is also no central space for product teams to analyze and research the products and features customers need. Our vision is to build all-in-one product management and decisioning software. We want to offer everything a company needs to manage their product definition, analytics and roadmap in a single digital experience. We help product teams to make decisions at speed, to reach out to a wide audience to exchange ideas and bring alignment, and communicate the product mix that best meets customer needs with accuracy.
AI: What are some of the new features in Gocious' products that you are particularly proud of?
Adl: We are excited to introduce the Change Report, a feature that enables the comparison of product line plan versions and increments to gain visibility into what has changed from one to the other, with just a click of a button. When planning a line of products, it is important to be able to communicate the various features and options and how they change over time. Doing this in an easy, fast way increases transparency in your organization and will save your team a lot of time.
AI: Can you give us some examples of how your tools helped OEMs?
Adl: The VW AG group reduced variants using a technology that allowed them to accommodate four different vehicle front and rear modules, which enabled them to produce lighter vehicles and employ greater process standardization that saves on production costs. Another automotive OEM saved US$12 million annually when they reduced the number of key fobs they ordered across their vehicle lines. With an intuitive grid layout, setting your engineering constraints within the product line plan is really easy. Making sure the product management, sales and marketing departments know your capabilities up front saves you the time of resolving later conflicts. Agile manufacturing is about having flexibility and agility to introduce and test products in the market and then iterate rapidly to adapt as market needs change. Discrete manufacturers must overcome the complexity of defining products that can be built or configured into many different variants. Having intelligent tools to improve product planning and capture decisions on configurations and definitions is becoming increasingly important to stay ahead.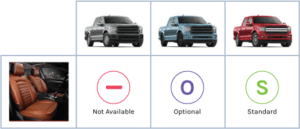 AI: What in your opinion is the future of manufacturing?
Adl: New manufacturing capabilities, combined with market and lifestyle changes, bring new opportunities and competition. This makes the need for a shift to agile manufacturing more urgent. To make agile manufacturing work, there are three hurdles that product teams need to overcome. Reacting to product vulnerability: Product lines are vulnerable due to the fast pace of change in today's market. Products that are released or are under development are impacted by changing market needs in shorter intervals. Manufacturers need to have the flexibility and tools to react and make the necessary changes to the product definitions to stay competitive. As the information about customer wants and needs is collected, product managers need to run different scenarios, narrow down configuration that best suits the market, and align all parts of the organization before getting into detailed engineering designs. Decisions about what products, features, packages, and options to offer are made way before adjustments to the Bill of Materials (BOM). Poor planning and communication of product definitions at this level can result in costly consequences and delays in later stages of the product development process.
"Another automotive OEM saved US$12 million annually when they reduced the number of key fobs they ordered across their vehicle lines."