Automotive Industries discussed the latest trends in PMMA compounds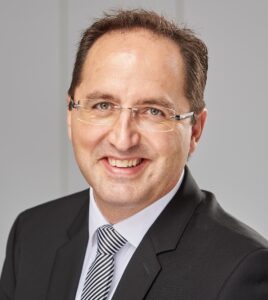 with Siamak Djafarian, Head of BU Molding Compounds at Rohm and Uwe Löffler, Head of Automotive in BU Molding Compounds at Rohm. The company is a global manufacturer of Poly-methyl methacrylate (PMMA) products sold under the PLEXIGLAS® and PLEXIMID® trademarks on the European, Asian, African and Australian continents and under the ACRYLITE® and ACRYMID® trademarks in the Americas.
AI: What are the advantages of PMMA compounds?
Djafarian: This success is mainly driven by the freedom of design combined with functionalities provided by PMMA materials. When you take a look at the LED light strip like in the Golf 8 model range, you need to offer a material that is extraordinarily impact-resistant, with high heat resistance. Additional properties like excellent UV and weather resistance as well as good optics are also required. Our PLEXIGLAS® Resist AG 100 provides a balanced set of these properties.
AI: How does PLEXIGLAS® combine form and function in vehicle design?
Djafarian: The front of a car is its face and creates its identity – in particular with its lights, which you could consider as its eyes. From the visual perspective PLEXIGLAS® can be used to manufacture injection-molded components that offer great freedom of design. We will see front lighting with striking lines or illuminated emblems more often in the future.
PLEXIGLAS® also offers unique appearance properties, giving a deep effect whether it is colored or not. This effect – which is not altered with time – matches OEM requirements in terms of overall look and the trends toward a high-value appearance of the car.
Löffler: Any material used in applications on the front of a vehicle must be particularly robust. We give designers an entirely new playing field to design the front. We have crystal clear grades for decorative or functional lights on one hand, as well as piano black grades to manufacture other components, such as radiator grilles, air intakes and decorative panels. What both grades have in common is the advantage that a subsequent coating is not required, so the production costs of these components can significantly be lower than for traditional coated systems. Coating free also means VOC free, and a reduction of the carbon footprint.
AI: What PLEXIGLAS® materials are suited to the front of the vehicle?
Löffler: Theoretically, we can offer any given grade as a crystal-clear molding compound for optical applications or in any desired color. So, the fiel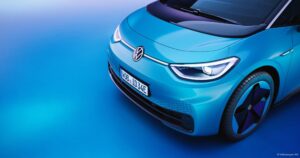 d of applications varies from headlamp optics, like light guides, secondary optics, or lenses to other optical applications like lightbars or fog light housings. Impact-resistant, piano black grades are most commonly used for automotive body parts like trim covers, grills and emblems. PMMA's high brilliance makes it possible to manufacture high-gloss, Class A surfaces. Our premium color "Black 9V022" was specially developed for non-transparent piano black automotive applications and offers extreme color depth, as well as outstanding weather resistance. We can also provide dark but infrared-transparent materials that are suitable for sensor cover applications.
AI: What differentiates PLEXIGLAS® from other materials?
Djafarian: In a nutshell, you can say it is all about its balanced set of major properties. Although we know our materials very well, we still sometimes get surprised by the creative solutions designers are able to make out of it. Traditionally the front-end of the car was more focused on technical performance. With autonomous driving and its new safety measures, this opened new opportunities to combine the technical performance with a slick design which has more customer appeal. For instance, we will see more passive lighting – in order to be seen – in the front of a car, while the active lighting will be slowly replaced by radars and sensors.
Löffler: The balanced set of major properties of impact modified PLEXIGLAS® grades also means that you obtain high transparency with the excellent optical performance respectively a high-gloss effect, if you have a colored, non-transparent material. Simultaneously the superior weatherability ensures that the component will retain its properties for the entire vehicle lifespan. From a commercial perspective, parts made of PMMA are cost-efficient with competitive system costs, as the produced parts are immediately ready to use and do not require any subsequent coating.
AI: What are the potential applications of PLEXIGLAS® for electromobility?
Djafarian: As electric drives do not require the same cooling as combustion engines, the radiator can be eliminated. This opens up a new range of front-end design options, with more decorative elements on the front of the vehicle. In addition to bigger emblems, which even might be illuminated, jet-black components give a particularly clean and sophisticated look to the front of a car. We also see manufacturers introducing long light strips as new design elements.
Löffler: Electromobility has also a huge impact on the interior car design. There has been a trend for some time to merge large decorative panels and displays into 3D-shaped multi-functional panels or integrated displays. Our neutral gray colors are a perfect fit for such applications. There is also more emphasis on ambient lighting as the car becomes a place to spend time doing other things than driving.
AI: What do you offer for autonomous driving?
Löffler: For autonomous driving the implementation of sensors is key. These sensors can either be installed in a visible way or they can be concealed behind other components which do not obstruct their operation. PLEXIGLAS® products, which do not attenuate the signals, can be used as covers for sensors like infrared, LiDAR and radar. The materials do not have to be transparent and can be dark or even black. So, we enable car manufactures to hide sensors in a very subtle way.
AI: What about recycling?
Djafarian: Once the PMMA component reaches the end of its useful life, it can be fully recycled either by being broken down into its original chemical constituents or through simple, direct repurposing in thermoplastic processes. Together with other plastics like ABS it can also be used in blends.
Löffler: I think it is fair to state, that our PMMA products PLEXIGLAS® and ACRYLITE® make an even greater contribution to the circular economy by avoiding waste in the first place due to their high durability. PLEXIGLAS® is used in many applications which, thanks to the material's weather resistance, remain fully functional even after being in use for several years or decades.
If you take a look at the rear light cover of cars for example, you see that PMMA parts literally last the entire life cycle of the car. The durability of PLEXIGLAS® therefore avoids replacement, saves resources and prevents waste. PMMA is therefore an enabler for many products to become sustainable by design!
AI: What steps have you taken to ensure security of supply?
Djafarian: We have an integrated production network called "Verbund" at each of our three global production facilities for PLEXIGLAS® in Europe and Asia and for ACRYLITE® in the Americas. "Verbund" covers the entire production chain from our monomer MMA to PMMA and PMMA compounds. We are the only supplier with production plants for MMA, PMMA and PMMA compounds in the three key regions of Europe, Asia and Americas.
Löffler: Another advantage of the "Verbund" is the full control of our quality and the minimization transport. We have certified our production and R&D facilities as well as administration sites in accordance with the IATF 16949:2016 quality standard.
For the audited sites we have verified that we meet all quality management requirements for business processes in various fields of applications like regional sales management, customer support, quality management system, product development, and many more.
Rohm
Rohm is a global manufacturer of Poly-methyl methacrylate (PMMA) products. They are sold under the PLEXIGLAS® and PLEXIMID® trademarks on the European, Asian, African and Australian continents, and under the ACRYLITE® and ACRYMID® trademarks in the Americas.
Rohm Roehm Röhm