In-vehicle infotainment or IVI, is possibly the single biggest feature considered by the new generation of customers when buying a car. The main IVI concerns about customers are safety, navigation, and security. With connected and autonomous cars potentially vulnerable to hacking, security takes pole position.
"As safety-critical tell-tales make their way onto digital instrument cluster displays, developers must ensure that their systems meet strict requirements for the design and architecture of hardware and software," says software company Altia, which provides graphical user interface (GUI) design and development tools that can be used from concept to final product code.
Altia ISO 26262 engineering software and services provide functionally safe embedded HMIs (human-machine interfaces). Its automotive customers include OEMs and Tier 1s Continental Automotive, Denso, Fiat Chrysler Automobiles, Ford Motor Company, General Motors, Honda, Renault, Magneti Marelli, Nippon Seiki, Valeo, and Visteon, according to the company.
In his keynote address at ScaleUp 360 Car HMI USA, which was held in November 2020, Altia CEO Mike Juran described the car cockpit as "a battleground between big tech, OEMs and drivers. OEMs need to build stuff that is critical to the driver – these include critical functions such as safety, security, critical connected services and critical vehicle functions".
An example is Denso International America (DIAM), the North American subsidiary of Denso Corporation. Its products include infotainment and safety systems, human machine interface solutions and head up displays. Nhi Pham, a DIAM team leader at the time, says Altia was chosen as a development partner because "Altia's code generator is extremely efficient, producing code with a very low memory footprint. But just as valuable to us was the company's commitment to customer support. Altia has always been there for DIAM to support the most difficult technical issues. We value them as an extension of our team," says Pham, now DIAM's Director of Software Engineering.
"DIAM knows that its challenge is to provide the lowest cost solution for the automaker's vehicle," said Mark Taylor, Director of Sales, North America for Altia. "They have to push their embedded product architecture to the limit to enable them to win that business." In the early 2000s, DIAM's embedded graphics products for vehicle instrument clusters were coded entirely by hand.
Altia's DeepScreen turns Photoshop graphics into pure ANSI C code in seconds. Altia PhotoProto is a Photoshop add-on that converts graphics into interactive, user-driven prototypes. Users can create functional GUI prototypes with a few mouse clicks and name and arrange layers and PhotoProto automatically assigns appropriate behaviors. Altia PhotoProto can instantly import PhotoProto's XML and PNGs into other Altia products.
Founded in 1991, Altia is headquartered in Colorado Springs and has offices in Detroit, Germany, South Korea and Japan. "In the automotive industry, where models typically are on a three[1]year development cycle, coordination among thousands of vendors and distributed design teams is essential. Altia is doing its part by working alongside chip companies, operating system companies, Tier 1 suppliers and OEMs to develop the industry's most sophisticated embedded user interfaces for the world's next great products," says the company in a media release.
Automotive Industries (AI) asked Juran how Altia technology is helping designers to meet increasingly stringent regulations.
Juran: The full TFT (thin-film transistor) cluster is a breakthrough that has given designers the real estate to include truly impactful information about vehicle status and safety in the design of their displays. Regulations around managing mission-critical icons require that specific cluster elements are always available to light up. The integrated cockpit is a tech breakthrough that allows for sharing between instrument cluster, passenger display, in-vehicle infotainment system and head-up display. When done right, this application is seamless, and offers more pixels for the HMI designer to play with, while drivers can customize the display.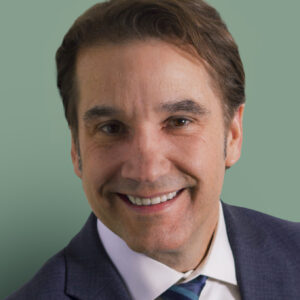 There are some really exciting headlight applications that we're working on with customers in other parts of the world that are currently being blocked by outdated regulations in the US. Projection headlights that work with existing ADAS equipment like sensors and cameras adjust lighting based on driving environment and location, detect others on the road and alert the driver to poor road conditions. These lights have the capability to paint your turn signal on the road and even alert cyclists that your door is about to open. I'm hopeful lawmakers will take a closer look at some of these automotive innovations happening in other parts of the world.
AI: How do your products and services help automotive OEMs meet these challenges?
Juran: Altia's response to this challenge is to develop a functional safety product that enables the display of safety[1]critical icons, the Altia Safety Monitor. Critical vehicle information can be displayed on the TFT, not just with some LED-driven telltales. We're a rapid development tool, so we let OEMs and Tier 1s experiment with these features in test vehicles in real-world conditions so that developers can decide what works. This means that the driver is not the guinea pig. By the time the technologies are fitted to production vehicles these features have logged tens of thousands of kilometers under a host of different driving conditions – in the lab and on the road. Altia also supports a broad range of hardware, which means that user-centric displays can be spread from low- to high-end vehicles. This allows OEMs to deliver modern, safety-focused display technologies across all their product lines.
AI: What is the future of connected and autonomous cars?
Juran: I see autonomous cars becoming an extension of our living rooms. Designers will need to find innovative ways to not only inform, but also entertain. It will always be necessary to keep mission-critical data readily available for the driver – even in an autonomous driving situation. Our functional safety solutions created for the instrument cluster, like the Altia Safety Monitor, can be applied to a fully integrated cockpit, so that the same safety content available in the cluster can be shared across all screens in the vehicle. This gives designers the flexibility to create applications for a single large cockpit display or series of integrated, dedicated displays. Head-up (HUD) displays will become even more pervasive in the vehicle. As automobiles move toward autonomous, the HUD experience will evolve to include entertainment options for drivers and passengers. Altia can help designers deliver these new entertainment experiences. Finally, it's important to note that the future of automotive is electric. Power consumption will be a major consideration for carmakers. Altia's code generator, DeepScreen, offers designers the capability to get really rich, high fidelity graphics on low-power hardware.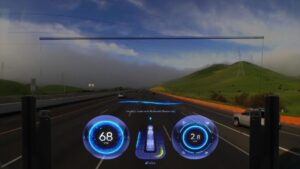 AI: What will the post-COVID 19 automotive eco-system look like?
Juran: Working from home during the pandemic has shown us that automotive design can thrive with distributed teams and tools. I think we'll have fewer in person meetings – especially those that require global travel. Covid-19 has shown all of us – not just automotive – that we can bring in talent from other parts of the country and around the globe. For example, General Motors has hired 3,000 software engineers for their electric vehicle programs from all parts of the world – rather than being limited to only those who lived in or wanted to move to Detroit or Silicon Valley. Ultimately, I think this capability is key to enabling the automotive sector to regain supremacy as the world's technology leader.