Connected car and autonomous car technologies depend increasingly on new generations of radar sensors to navigate the complexities of driving.
Munich-based Rohde & Schwarz, a leading global supplier of test and measurement software, instruments and systems, has introduced a new test system for automotive radars. The company supports the full automotive lifecycle from pre-development to production. OEMs, Tier 1s and chip suppliers around the world rely on the company's proven test solutions for automotive radar, connectivity, infotainment, high-performance computing and electromagnetic compatibility (EMC) testing.
The radar test solution, according to the company, consists of a new R&S AREG800A automotive radar echo generator as a back[1]end and the R&S QAT100 antenna array as a front-end. Laterally moving objects, that is objects approaching from the side, are conventionally simulated by mechanically moving antennas. The R&S RTS replaces the mechanical movement by electronically switching individual antennas in the front-end on and off.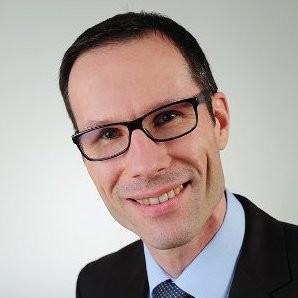 Even objects moving laterally to the car at very high speed can be simulated reliably and reproducibly. The R&S RTS is able to simulate the radial velocity (Doppler shift) and the size (radar cross section) of objects at user configurable – including very small – ranges. Countless objects can be represented by cascading multiple R&S AREG800A back-ends. The R&S RTS moves tests currently performed on the road to the lab. This allows early error detection and a significant reduction in costs, according to Holger Gryska, Business Development, Product Marketing and Application Engineering Manager, Rohde & Schwarz.
"Radar sensors are key components in autonomous driving. The number of radar sensors in vehicles is growing. In addition to long-range radars required by NCAP (New Car Assessment Program), an increasing number of corner radars are installed to monitor cross traffic.
"The latest radar sensor generation comes with RF antennas and signal processors for object recognition algorithms accommodated on the same chip. That is why the objects to be recognized need to be simulated over the air in radar sensor tests. The new R&S RTS – consisting of the R&S AREG800A back-end and the R&S QAT100 antenna array front-end – is a target simulator that generates dynamic radar echoes that can be used at all stages of automobile radar sensor testing – from pre-development through hardware-in-the-loop lab tests to validation of ADAS/AD functions integrated in the vehicle," says Gryska.
Starting from simple scenarios such as automatic emergency breaking (AEB), the R&S RTS can be extended for complex scenarios with multiple radar sensors thanks to its modularity. Any number of R&S QAT100 front-ends and R&S AREG800A back[1]ends can be combined. One of the back-ends synchronizes all the components installed in the setup. A graphical user interface with a touchscreen makes it easy to configure the test setup. For test automation with industry-standard tools, the R&S RTS comes with a hardware-in-the-loop (HiL) interface conforming to the ASAM Open Simulation Interface specification.
Gryska says that the front-end uses up to 192 independently switchable antennas to simulate objects moving laterally to the car's direction of movement, providing high resolution, high switching speed and high repeatability. Electronic switching of the antennas does not cause any wear to RF cables and other moving parts, as is otherwise encountered with mechanical antenna motion. An optional transmit array makes it possible to simulate two objects very close together and moving laterally to the car.
The small patch antennas and the absorber-lined surface provide a low-reflection RF front-end with a very small radar cross section. This reduces the sensor's noise floor and suppresses close-range targets and potential multipath reflections. The antenna spacing of just 3.7 mm delivers high radial resolution. Multiple front-ends can be combined to cover larger fields of view of radar sensors. An angular resolution of less than 0.5° is possible.
Gryska believes the progression of Cellular-V2X communication from LTE to 5G presents the automotive industry with new opportunities for ultra-low latency and highly reliable vehicle connectivity, both key enablers for fully autonomous vehicles.
At the hybrid Mobile World Congress 2021 (MWC21), Rohde & Schwarz showcased under the slogan "Enabling mobile connectivity – today & beyond" a wide variety of leading test innovations for 5G mobile devices, infrastructure equipment and mobile networks, plus solutions for private networks, automotive connectivity and early 6G technology in a two-way approach. The stand included a complete range of C-V2X testing solutions for R&D, both in the laboratory and in the field which provide reliable real-world data to ensure the performance and reliability of critical automotive network communications.
According to Gryska, the virtual and tradeshow highlights revolved around the future-proof solution for 5G NR device testing, the R&S CMX500 radio communication tester. At MWC21 it demonstrated enhanced mobile broadband (eMBB) end-to-end tests achieving extremely high throughput using eight component carriers in FR1 and FR2 using 256QAM modulation.
Another demo showcased 5G voice over NR (VoNR) voice services. Carrier acceptance tests in the FR2 millimeter frequency bands, using Over-the-air (OTA) measurements in the extremely compact CATR antenna test system R&S ATS800R were on display, as well. For infrastructure tests of advanced wireless components used for instance in 5G NR base stations, Rohde & Schwarz showcased its duo of an R&S SMM100A vector signal generator and R&S FSVA3000 signal and spectrum analyzer. They bring laboratory performance and matching RF characteristics to midrange test instruments, which is ideal for mass market applications.
Gryska says that 5G networks being rolled out worldwide are using a range of technologies. Some networks are using an LTE anchor, others fully standalone (SA), while others are using millimeter[1]wave bands. "Mastering the complexities of the technology is only possible with accurate and reliable test equipment, fully conforming to the current 3GPP specifications, and prepared for future developments of the technology," says Gryska.
At MWC21, Rohde & Schwarz demonstrated its test solutions for 5G for the entire ecosystem, from chipsets and devices to infrastructure and networks, across the complete lifecycle, from development and conformance to production, deployment and operation.
From its mobile network testing portfolio, Rohde & Schwarz presented solutions for 5G NR site acceptance and site deployment as well as network engineering, optimization and troubleshooting. Visitors learned about the successful R&S TSMx drive and walk test scanner family offering simultaneous measurements of 3GPP multi-standard networks. The ultracompact scanners already cover FR1 and FR2 frequency ranges and are used by operators of 5G networks worldwide for network optimization applications. For network benchmarking, the R&S Freerider 4 backpack supporting up to 12 test mobile phones is on display. The collected data can be analyzed with SmartAnalytics, providing operators with QoE insights into their network's performance.
"5G will dominate the mobile radio market for many years, but what will follow? Fundamental research on what the next generation of wireless communications may look like has already begun. The D-Band from 110 GHz to 170 GHz includes potential 6G candidate frequencies, currently being investigated for short-range communication with ultra-high data rates. At MWC21, Rohde & Schwarz presented OTA measurements of antenna characteristics in the sub-THz region up to 170 GHz," says Gryska.
"The progression of Cellular-V2X communication from LTE to 5G presents the automotive industry with new opportunities for ultra-low latency and highly reliable vehicle connectivity, both key enablers for fully autonomous vehicles".