A switch has been flicked, and the automotive world is now focusing on alternative power trains, with electric vehicles currently in pole position.
It is a tough and highly competitive field, with no clear technology winners. There is not much consensus about the favorites, let alone the technologies sitting on the back of the grid, which have the potential to further disrupt the industry.
Automotive Industries (AI) asked Jim Fissinger, Sales Manager at TDK Corporation of America, to share some of the latest trends in electrification and connectivity.
Fissinger: Of particular interest to TDK is onboard charging, DC-DC converters and high voltage Inverters. We have a wide range of products that fit there. The technology is changing very rapidly, and the architecture from the OEMs is very much in flux.
The other area of big interest to us is all the high voltage and battery related systems. There is a lot of technology change going on there. The big trend with the OEMs is to bring more battery technology and pac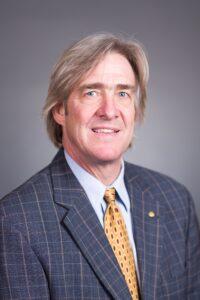 kaging in-house.
AI: And in terms of connectivity?
Fissinger: Over the air connectivity is a really important topic. We're working on more 5G related designs to provide higher speed connectivity to the car. And then a lot more interfaces within the car for over-the-air programming (OTA). We have years of experience designing and supplying high frequency components which support RF chipsets.
AI: What is the impact of the current supply chain constraints?
Fissinger: I'll give you a North American perspective. After a dramatic drop in production during 2020, we were very optimistic at the start of 2021. The OEMs were very optimistic. We were looking at an 18 to 20%, year over year growth. That is 15.8, or even 16 million vehicles. In March, the clouds started gathering. First was a major winter storm, followed by supply chain issues, with semiconductor shortages the main challenge.
So, while there is robust demand, production cannot keep up. We are now looking at a market of 13.2 million, which is a two to 4% growth. So they're definitely struggling to build what they're targeting. The inventories at the dealer lots are at an unprecedented all time low. At the end of August inventories were around 24 days in North America. In good times, it's normally 70.
AI: On the more positive side, what components and sensors will be needed for electric vehicles and autonomous cars?
Fissinger: It's an amazing time for a company like us to be in the market. I'm a 30+ – year TDK guy. I spent a lot of time in the communication sector after working in automotive for a long time and returned to automotive about three years ago. Early in my career I focused on audio applications, and then engine control became a big thing. Anti skid braking was a big safety deal 20 years ago.
Well, the proliferation of safety and electrification is now on a whole different scale for us. Even with the bad press, the semiconductor makers are getting right. They are increasing compute power and processing speed through different technologies. This is going to be a big part of the whole electrification and active safety trend.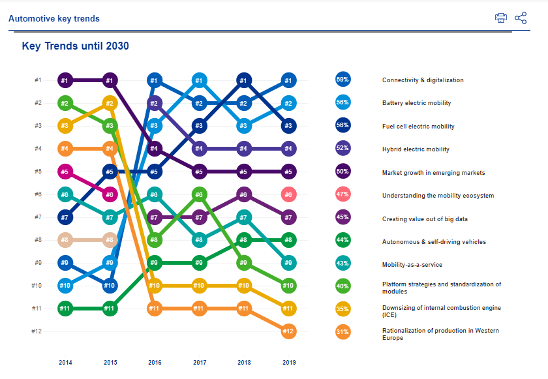 It is impacting on us in that we are adding more features and functions, and more processing power. For that we need more efficient circuits – which presents a fantastic opportunity for technology companies.
AI: What is the difference between sensor solutions and power solutions?
Fissinger: Power is really the bread and butter for TDK, whether it's high voltage power like an inverter or if it's high current or low current to supply all the rails for an ADAS compute module, for example. There are also modules like Cockpit Domain Controllers. Both are getting much more complex as they add more features and more processing to make the in cabin experience better for the consumer.
We also have film capacitor technology that can be very effective in a number of applications, including low aluminium electrolytic cap technologies. Additionally, TDK and our partner EP Coats have a wide range of protection type devices, such as PTC current limiters.  We also have film & aluminium electrolytic capacitor technology that can be very effective in a number of applications. Additionally, TDK and our partner Epcos have a wide range of protection type devices, such as PTC current limiters.
AI: How closely do you work with OEMs and Tier 1 suppliers?
Fissinger: Very closely. TDK has been in the space for a long, long time, and we have a pretty solid reputation across the board. I would say we have more interaction at a Tier 1 level. We have typically been a Tier 2 supplier.
TDK is typically one of the leading passive component vendors in with any of those top Tier 1 companies. Relationships are changing, with OEMs getting much more deeply involved in development for electric vehicles than they were with component design previously. OEMs are having to move away from the investment they made in internal combustion engines as they consider electrified powertrains. So, we find ourselves working with both Tier 1s and OEMs on the same project.
AI: What are the biggest challenges for you, apart from chip supply.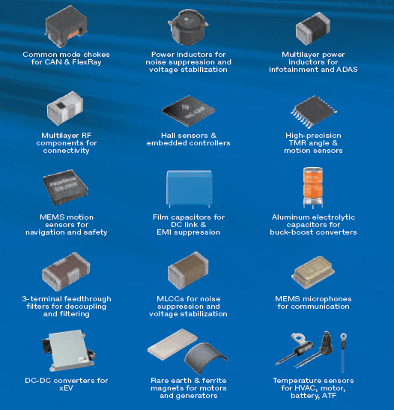 Fissinger: Well, we need more people here in Detroit. I think everybody's facing this challenge of finding good people. On the sales side it is sometimes difficult to know what to focus on because there is so much happening. We have to understand what the OEMs and Tier 1s are focusing on, so that we can be more targeted and are able to provide the right engineering solutions.
We have to be able to adapt along with our Tier 1 and OEM customers as they switch to electric powertrains and adopt new business models. Personally, I think change is great, because it creates more opportunities for us.
AI: What's next?
Electric vehicles have become the focus of the big OEMs, such as Ford and General Motors here in North America. We have seen major announcements on battery plants and new models over the past six months. Just nine months ago you would not have seen the sheer volume of advertising for electric vehicles. The OEMs are spending a lot of money promoting electric vehicles.
After years of stagnation in the electric vehicle field we are seeing real projects coming on stream at both OEM and Tier 1 levels.
Then there are the start-ups which keep popping up. It is an exciting time to be back in the automotive sector.
Detroit is really booming right now.