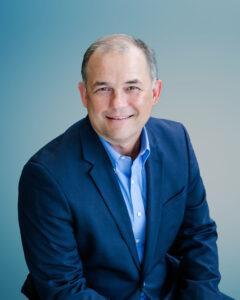 A new ecosystem is being built to support battery electric vehicles. Just as the building of gas stations was critical to the success of the internal combustion engine, so is the availability of charging stations.
This means that the development of battery packs and management systems is running parallel to the breakthroughs being made in the design of charging stations. One of the global Tier 1 suppliers that is focusing on both aspects is BorgWarner, which is speeding development through strategic acquisitions that complement its own technology and competencies.
Automotive Industries (AI) asked Harry Husted, BorgWarner Vice President and Chief Technology Officer, about the new flat module battery architecture developed by BorgWarner Akasol.
Husted: The development is ongoing. But what it gives us is a less than 12-centimeter height of the battery pack, while still integrating all the thermal management, battery management electronics, and structural elements. That means we are able to package it in the load floor area of, for example, a light commercial vehicle. It also gives options to our current customers who may want to repackage their battery architecture in existing models.
In essence, then, we are modularizing a battery flat pack. We foresee variants where you package the internal modules differently to provide a more rectangular prismatic shape. Then that could be mixed and matched with the flat battery configuration in the same vehicle to create a single unified battery  that optimizes space utilization within the vehicle.
AI: What are the specifications?
Husted: It has a voltage range of 350V-750V. Usable energy is 40kWh. Energy density approximately 200Wh/kg. Capacity is 63Ah, and weight about 200 kilograms.
AI: How far is it from commercialization?
Husted: We're foreseeing we will be in production in 2025.
AI: What is the significance of the 12-centimeter height?
Husted: Existing packs are more than double the height of the new one. But, because it is a 40kWh pack compared to our standard offering today that provides 100kWh, most vehicles will need more than one, but the advantage is the different form factor. Our current battery packs do not fit under the floor of a light delivery vehicle because they are too high. So, we are targeting that that type of market.
AI: Was this in the pipeline ready at the time of the Akasol acquisition in February?
Husted: No, it was not. So, this early success is good. Now that we have gotten the teams together, we will continue to meet market needs.
AI: What are the other synergies that you have identified between BorgWarner and Akasol?
Husted: Akasol was already in the market with a start-up mentality around battery packs. BorgWarner is very balanced on a global scale.
Akasol is strong in Germany, but would have struggled to ramp up financially and operationally to scale for global production without the BorgWarner network. We have a long history of being a very strong Tier 1 supplier to the automotive industry. So, the acquisition combines these strengths.
In addition, BorgWarner can reduce costs through our purchasing power. Our other strengths include battery management, as well as scale and capability in electronics design. Therefore, we see good synergy in bringing electronics expertise from BorgWarner into the Akasol battery management system.
And then, there is the focus for future innovation and development. There is a strong emphasis on electrification and all the associated products. We will be growing our product portfolio with extended offerings for OEMs. So, when we step back and look at BorgWarner's electric propulsion portfolio, you can see we have all the major pieces: DC fast charging, battery packs, inverters, motors, and gear reduction – everything needed to get power from the grid to the wheels.
AI: Speaking of grid power, BorgWarner has acquired the Electric Vehicle Solution, Smart Grid and Smart Energy businesses of Hubei Surpass Sun Electric (SSE). Paul Farrell, BorgWarner Executive Vice President and Chief Strategy Officer, was asked to tell us more.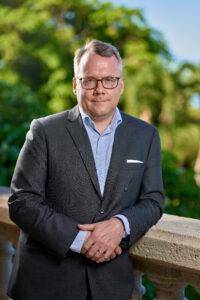 Farrell: Headquartered in Xiangyang, Hubei province, China, SSE's electrification business supplies patented electric vehicle charging solutions to customers in China and more than 70 other countries.
SSE has delivered over 50,000 charging points and has led the engineering, procurement, and construction (EPC) of more than 250 charging station sites. SSE's charging and electrification capabilities in China are expected to complement BorgWarner's existing capabilities in Europe and North America. SSE's 2022 revenues for the electrification business are expected to be approximately US$25.5 million.
AI: Where does it fit into the BorgWarner mix?
Farrell: It helps us to build our portfolio in what is a fairly new area for us, although we have been in charging for a while. We started on the industrial side in 2017. Subsequently, we introduced the IPERION-120, which can charge one vehicle at full power very quickly, or two vehicles simultaneously at a maximum power of 60kW each. Having two charging points in one station optimizes space and installation cost while maximizing revenues for the charging point operator at the same time.
Then, with the acquisition of Rhombus Energy Solutions in early August 2022, we now have a footprint in the United States. Headquartered in San Diego, California, Rhombus offers V2G and Underwriters Laboratory-certified charging. Rhombus supplies its patented technology to EV OEMs, including Proterra, and charging and grid service providers.
We see the acquisitions as complementary with our Charging Forward strategy around electrification. The technology that Rhombus brings is bi-directional charging. BorgWarner supplies a lot of the core technologies in the vehicle itself, with the charger extending our reach.
There is also good synergy between charging stations and the BorgWarner expertise in power electronics. If you look at the technology going into DC fast chargers, it is all about power conversion. We do a lot of power electronics at scale with, for example, our inverter projects.
In October 2021, the US Department of Energy awarded a US$5 million grant to BorgWarner to develop what we call a "Scalable Ultra Power-dense Extended Range" or SUPER inverter for electric vehicles.
This new inverter is to be smaller, more efficient and more cost-effective than the solutions available on the market today. In concrete terms, it should enable 800 V electric vehicles to meet or exceed the tender target of 100 kW per liter power density. In addition, project plans call for a high-power density design ranging from 100 kW to 300 kW of power that can be used either stand-alone or integrated into a drive unit with motor and tra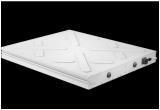 nsmission.
BorgWarner is already supplying inverters to Chinese and European OEMs.
AI: Bidirectional capability gives utilities and organizations the ability to use battery electric vehicles as a power backup and to balance the grid.
Farrell: When you can connect the vehicle to grid, there is the ability to push power in a coordinated way to provide grid support. There is also the option to do that more locally. If you have a plant or a facility or an installation, you can be connected what is called behind the meter, and you can help level the loading there at your facility. If you coordinate that well, you can support the grid simply by taking your facility's use down when asked by the grid, or you can save costs by using your own stored power during peak times. There are lots of creative things you can do at a local or facility level.