Global automotive industry professionals travel more widely and regularly than those in other sectors because of the global nature of automotive manufacturing, with production and assembly plants in over 120 of the 195 recognized countries in the world.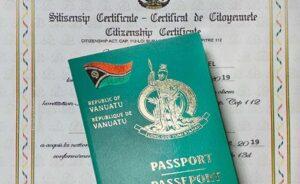 In the aftermath of Covid-19 companies are making greater use of private jets, according to research conducted by ISS Corporate Solutions and Netjets, amongst others. Reasons given are safety, less time wasted waiting at airports for commercial flights (particularly with chaotic conditions at many airports) and greater flexibility.
For many executives this has created the need for a second passport when traveling across continents.
Pacific island nation Vanuatu offers citizenship in return for investment of US$130 000 and more.
Automotive Industries (AI) asked Dean Kolthek, – Chairman and CEO, Vanuatu Investment Citizenship (Government appointed Trade Commissioner for Vanuatu), what advantages Vanuatu citizenship provides.
Kolthek: The Vanuatu Citizenship Program is the fastest and simplest in the world.
Vanuatu is known for its stability and security, as well as a passport offering incredible global freedom.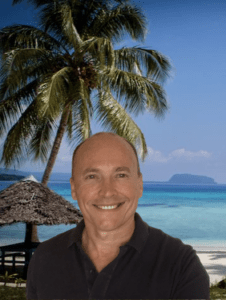 In this increasingly volatile world, acquiring a second citizenship is a wise and future-proofing decision. For this reason, thousands of international business people, wealthy individuals, and families buy an alternative, second citizenship in Vanuatu every year.
Vanuatu Citizenship is for life. It is hereditary so it can be passed on to future generations and may include spouse, children, dependent family members and parents.
Vanuatu is a tax-free country (other than the indirect taxes of VAT and Customs).  A second citizenship in Vanuatu may serve to lower your taxes, protect your assets, provide greater financial privacy, higher returns and deferred taxes on pensions and life insurance.
Vanuatu is a well-established International offshore finance centre since 1972 and international banks are present. Vanuatu has simple and confidential company and bank account formation procedures.
AI: Does the passport allow visa-free entry to most countries with automotive plants?
Kolthek: A Vanuatu passport allows visa-free or visa-on-arrival access to 100+ countries and territories – UK, Russia, Hong Kong, Singapore and more, including visa free for six months stay in the UK and extended multiple re-entry visitor visas are available for Australia and New Zealand.
AI: What are the investment options?
Kolthek: Vanuatu citizenship is gained by a donation to the Vanuatu Development Support fund. The donation amount is fixed by law, starting at US$130,000 plus $5,000 due diligence fees for a single applicant. Prices increase slightly for married couples and families.
AI: What is the process?
Kolthek: Vanuatu citizenship is a simple and fast process typically taking between 30-60 days to complete.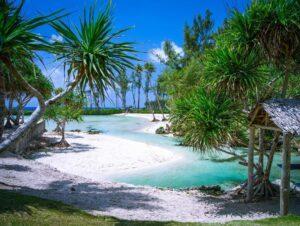 There is no requirement to visit Vanuatu during this process, or to reside in Vanuatu after acquiring citizenship.
There is a 2-stage application process. The first stage is a background and screening check by the Vanuatu Government.
Once clients pass this step, they are cleared to apply for citizenship and only then do they pay the main application fee. Once a client's application is granted, their citizenship certificate and passport are sent via DHL to the client's requested address.
AI: The Internet is full of scams – how does an executive know when a passport offer is legitimate?
Kolthek: Some scams offer citizenship to various countries by offering cheap prices that illegally under-cut the government mandated selling price.
Ensure that you only deal with an approved representative agent and ensure that you see an official Government Appointment Certificate, which is the only certain way of ensuring your security in applying for citizenship.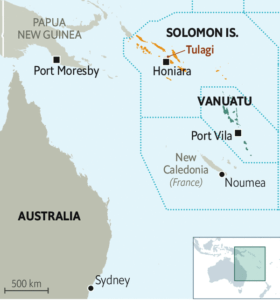 Applying for citizenship
Vanuatu Investment Citizenship is an authorised master agent of the Vanuatu Government Citizenship Program. For further assurance, the principals of VICL, Dean Kolthek, CEO and Selina Kolthek, Managing Director, are officially appointed Trade Commissioners for Vanuatu, appointed directly by the Vanuatu Minister of Foreign Affairs to facilitate trade and investment.
​Contact:
VANUATU OFFICE
Port Vila, Republic of Vanuatu
AUSTRALIA OFFICE
Sydney, Australia
Email: citizenship@vicl.vu
Phone: +61 497380756
Website: https://www.vicl.vu