After a three-year break due to Covid-19 restrictions – a first since 1947 – the Geneva Motor Show (GIMS) is back and expanding internationally.
Ahead of the return of the traditional Geneva event next year, scheduled from 26 February to 3 March 2024, GIMS is also staging a new kind of show abroad.
The first edition of GIMS Qatar will be held in Doha from October 5 to 14.
Staged in partnership with Qatar Tourism, it will coincide with the Formula 1 Qatar Grand Prix 2023 that will be run on October 8, 2023.
GIMS Qatar 2023 will be held at the Doha Exhibition and Convention Centre (DECC) and several other prominent venues in the city.
A joint media release by the show organizers and Qatar Tourism states "it has been designed to become a cutting-edge, first-of-its-kind motor show, bringing together the biggest players of the global automotive industry into a truly immersive space".
Automotive Industries (AI) asked Sandro Mesquita, CEO of the Geneva International Motor Show, how it has been reimagined.
Mesquita: The team worked hard at staying connected with the OEMs during the Covid-19 restrictions. We hosted a number of workshops and met personally with exhibitors to understand what their expecta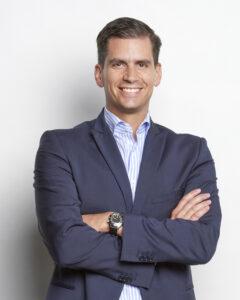 tions were. It was very interesting to see the different stages of the discussions.
When we started in late 2020, the feedback was that we needed to rethink everything. Then, 12 months later, the same brands told us not to reinvent the wheel. It was always a successful show. So, my conviction is that we don't need to reinvent everything but capitalize on our expertise and DNA to offer the best show.
AI: Does it help that you personally do not come from a motor industry background?
Mesquita: That is probably why they choose me. I come from the advertising industry, working for the Publicis Group before joining the international auto show. The show organizers wanted fresh eyes and someone to question things that were not questioned before.
With the pandemic and the cancellation of the shows, my role changed because it was not only to reinvent something, it was really to survive and to find new ways. I think the beauty of the partnership with Qatar Tourism is that it gives us the perspective of not only recovering, but growing with another platform which will help us to reach the next level.
AI: Why the move to Qatar for 2023?
Mesquita: First, it was an opportunity to expand. Our discussions started with His Excellency Mr. Akbar Al Baker, who is Chairman of Qatar Tourism and Qatar Airways Group Chief Executive. Working at this level we were able to develop a solid vision about what we could do very quickly.
Once we understood the potential of Doha and the infrastructure that is in place, it opened up an opportunity for us to stage something that we could not have created in Switzerland. In Doha, we can experiment with new concepts. It is very difficult to create the same kind of show in Europe.
So, it's a win-win situation. We enjoy the benefits of support from Qatar Tourism and Qatar gets to be associated with a brand that is over 100 years old. It is a great symbiotic partnership.
AI: What do you see when some of the biggest changes in the motor show over the past three years that the Geneva Motor Show has been dormant?
Mesquita: Certainly, Geneva is the yardstick by which motor shows have always measured themselves by.
So, to see that motor shows are trying to reinvent themselves to find a clear positioning a key purpose, because they want to stay relevant.
At the same time, some OEMs are questioning their presence in motor shows. Some, it seems, prefer to go to CES in Las Vegas, rather than a classic motor show.
They may suffer from the perception that motor shows are marketing tools from the past. It is a perception that we as motor show organizers need to change.
There is also a big pressure to provide a tangible return on investment. As organizers we need to find ways to make participation in motor shows more efficient, because OEMs have traditionally invested millions in their stands.
We are well aware of the costs, and GIMS has not increased our price per square meter for over 15 years. I don't know a lot of industries where the price has been stable for so long.
There was the possibility of us imposing restrictions in order to help exhibitors manage costs, but OEMs have told us that they want to have the freedom to do what they want. We will continue to give them the freedom, but we are trying to convince them that they do not need to come and to build something totally crazy.
We are offering plug-in solutions to save them construction costs and reduce the costs of participation. .
AI: What interest are you seeing from OEMs and related industries?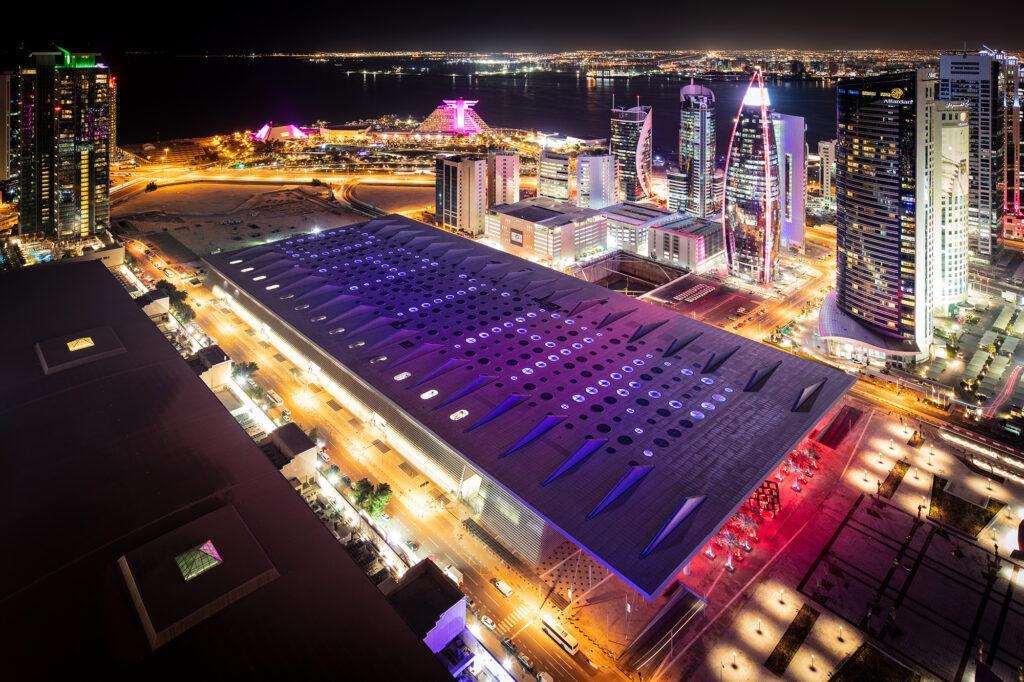 Mesquita: We have received positive feedbacks from OEMs which have encouraged us to organize a show. One of the challenges we have in Geneva is that we are not showcasing a local industry, unlike Paris or Munich where they have support from local manufacturers. We always start from zero.
In Doha, we have strong support from the local distributors. We know that the final decision sits in the headquarters of the OEMs, but it is impossible to have the brand present without the support of the local distributors.
AI: What will make the show different to Geneva?
Mesquita: The presence of the Formula 1 teams in Doha at the same time as the show is a definite attraction. Exhibitors are also excited about the fact that the show will be taking place in different venues around the city. This makes it much more dynamic.
They also like the festival spirit around the Grand Prix. This is an environment that they love, so it is also about lifestyle.
AI: Will dealers be able to sell cars at the show?
Mesquita: OEMs stopped selling cars at the show for their own strategic reasons, but we have no objection to it. We would also like exhibitors to provide visitors with the opportunity to test drive their cars.
AI: What about transport between the venues?
Mesquita: We work very closely with the transport providers. It will form part of the packages offered. There is metro transport between the venues and the hotels. Qatar already has the necessary systems in place, which worked well for the Soccer World Cup and other international events.
AI: What will visitors experience?
Mesquita: Working with Qatar Tourism we will be creating a festival around the traditional Geneva Motor Show. It will offer a number of experiences – the show, the desert, the Grand Prix and plenty of other entertainment. There will be something for everyone.
Automotive Industries (AI) then asked Denisa Spinkova from the Tourism Marketing and Promotion Sector of Qatar Tourism (QT), what attracted them to the partnership with GIMS.
Spinkova : The sheer passion in Qatar for all things automotive has led Qatar Tourism to turn to the Geneva International Motor Show.
Geneva and Doha have much in common: they are both places of prestige, excellence and innovation. The international popularity of the long-established GIMS combines fantastically with Qatar's innovative capabilities.
The strong commitment of the national authorities makes Qatar a fantastic stage to showcase and celebrate the world's most desirable cars in a super-premium environment.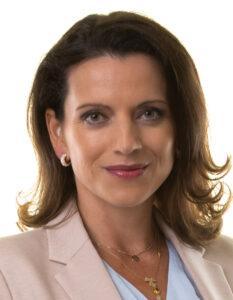 GIMS Qatar will be more than a show, it is an automotive festival with experiences in and around the venue, in the city and in the desert. From 5 to 14 October, Doha will be the ultimate automotive playground.
We want to create a new, internationally renowned car show for the entire Gulf region and not only for Qatar. Our task will be to make this event attractive by giving it a clear positioning that meets the needs of the brands.
AI: How did the concept of hosting GIMS in Doha evolve?
Spinkova: We  approached the Geneva International Motor Show officials in the summer of 2020. Together, we have agreed on a long-term partnership to establish a new world-class event in Qatar that will take place every two years.
GIMS Qatar will combine the spirit of Geneva with the opportunities and outstanding hospitality of Qatar.
The event concept GIMS in Qatar has evolved in line with the latest thinking in the exhibition sector to stay ahead of demand and to become extremely dynamic and experience oriented.
The commitment of the entire Qatari tourism sector, car importers and the Qatari automotive industry is invaluable to the success of GIMS Qatar and to achieving our goal of hosting the most important car show in the Middle East.
AI: Did the inaugural FIA, F1 race taking place in Doha, Qatar, play a role in this decision?
Spinkova: The decision to organize the Geneva International Motor Show Qatar is independent of the F1 Grand Prix in Doha.
However, it seemed extremely natural to organize the Show at the same time as the F1 Grand Prix in order to develop maximum synergies between the two events and also to demonstrate Qatar's passion for the automobile.
You have signed a 10-year partnership agreement which will see the Motor Show returning to Doha every two years. What benefits will this bring to Qatar, and what do you hope to achieve in this period?
Spinkova: The aim of GIMS Qatar is to provide exhibitors, visitors and media with an exceptional automotive experience that brings together the latest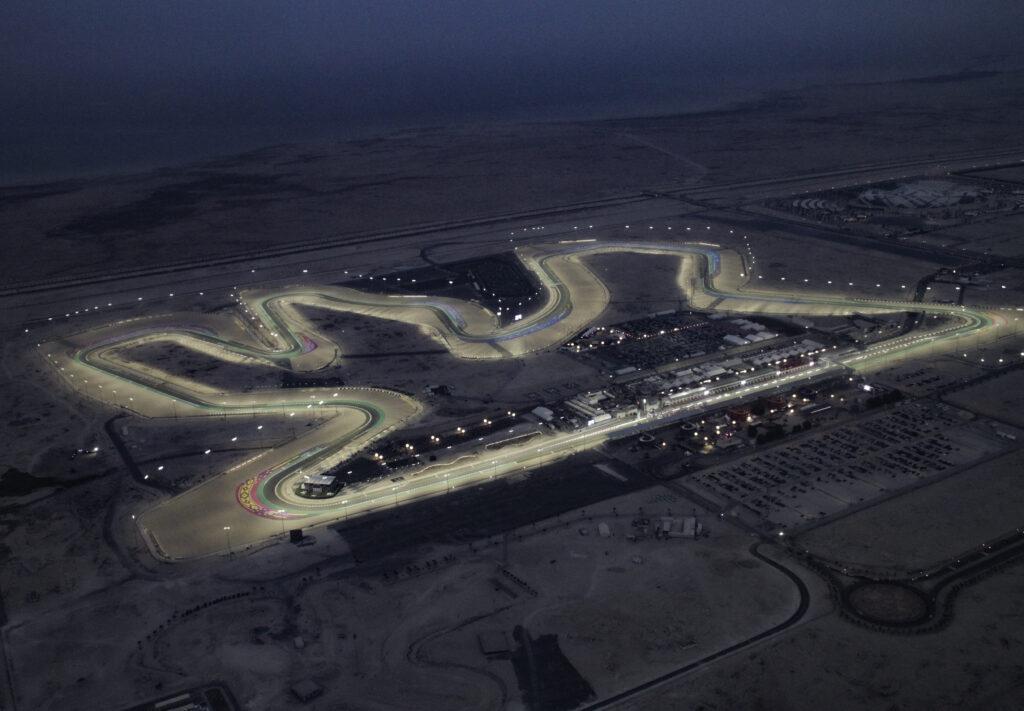 in luxury, sport, exotic and classic.
Qatar is the gateway to the world's fastest growing luxury car market – the Middle East – and GIMS Qatar is the ultimate platform for exhibitors to reach out to premium and luxury car buyers and invite their own guests for unique driving experiences.
This inaugural edition of GIMS Qatar is expected to attract 1,000 media representatives from around the world and 200,000 visitors from Qatar, the Middle East and the rest of the world.
Hosting events such as the GIMS Qatar encourages visitors from all over the world to come to visit Qatar.
We hope the GIMS Qatar will provide a showcase for our country, for visitors to experience for themselves our warm welcome and hospitality.
Qatar packs an unexpected plurality of exciting cultural and natural adventures all in one sun-swept coastal peninsula where everything is within easy reach.
From thrilling water sports to shopping at the souqs, exploring mesmerizing museums to soaking up the sun on the beaches, there is something for every type of traveler when they come to Qatar
AI: Qatar successfully hosted the FIFA World Cup Qatar 2022TM, a major global event.  What can we expect to see in October?
Spinkova: Qatar has seen a wealth of new openings and attractions in the build-up to the FIFA World Cup Qatar 2022TM, with more to come this year. For example:
Entertainment
Al Maha Island
Al Maha Island features high-end restaurants including Zuma, LPM, Billionaire and Carbone, as well as other eateries and attractions such as Nammos Qatar beach club and Lusail Winter Wonderland.
The island also features Al Maha Drive, a unique driveway experience reserved for supercars and classic cars.
Lusail Winter Wonderland
Visitors to Lusail Winter Wonderland can relax on the beach in the sun while enjoying festive games, rides, live entertainment and delicious food and drink.
Lusail Boulevard
Located in the heart of Lusail, this dynamic and diverse shopping, commercial and residential area is set to become the Champs-Élysées of the Middle East
Qetaifan Island North
Conceived as an entertainment hub, Qetaifan Island North will feature luxurious hotels, beach clubs, gardens, pedestrian-friendly streets, distinct neighborhoods and a waterpark. It is due to open later this year.
Corinthia Yacht Club
This private club, which opened in November 2023, offers exclusive invitation-only membership, the first of its kind in Qatar.
Arts & Culture
Museum of Islamic Art (re-opening)
Qatar's iconic Museum of Islamic Art (MIA) reopened to the public in October 2022, following a year-long facilities enhancement project.
Shopping
Printemps Doha
The prestigious Parisian department store Printemps combines new technologies and an immersive physical experience to offer over 600 brands – 200 exclusive to Qatar.
Hotels and resorts
Fuwairit Kite Beach
Fuwairit Kite Beach, which celebrated its official opening in October 2022, is nestled along a natural lagoon an easy hour drive north of Doha. With excellent kitesurfing conditions, the state-of-the-art resort has found a perfect home thanks to the consistent winds, ideal ocean conditions and powder-soft sands.
The St. Regis Marsa Arabia Island
This exclusive island getaway in the heart of Porto Arabia opened in October 2022. The hotel offers bespoke services and exquisite culinary offerings on a Mediterranean-styled island.
Rixos Gulf Hotel Doha
Rixos Gulf Hotel Doha has inherited a location with a prestigious history; since 1973 and until now, the site was home to the landmark Gulf Hotel. The building has undergone a grand refurbishment to accommodate this new all-inclusive venture by Rixos Hotels, in partnership with Accor and Katara Hospitality.
The Outpost Al Barari
The first of its kind accommodation in Qatar, The Outpost Al Barari is situated in the stunning Inland Sea nature reserve and is surrounded by soaring sand dunes and desert wilderness.
Rixos Qetaifan Island North Doha
This resort surrounds the island's main attraction: a state-of-the-art waterpark.
Waldorf Astoria Doha West Bay
The 44-story tower will boast art-deco inspired rooms, a rooftop indoor pool and extensive culinary options created by Michelin-starred chefs.
Waldorf Astoria Doha Lusail
The sprawling resort is located in the heart of Lusail and boasts a pristine private sand beach. The hotel opened in October 2022, offering a selection of fun activities for both adults and children, from water slides to surfing, alongside 461 rooms, a fitness center, spa and offices.
The Ned Doha
One of London and New York's most exclusive hotels and private members' clubs, The Ned opened in Doha in November 2022. Set inside the former Ministry of Interior building along the Doha Corniche, The Ned Doha is home to 90 rooms and 12 suites, seven restaurants, a gym, spa and 30-metre outdoor pool.
The Chedi Katara Hotel & Resort
Nestled in the heart of Katara Cultural Village and surrounded by lavish gardens, this property opened in November 2022 with luxury rooms and 32 regal villas – all designed with an elegant blend of Mughal and Ottoman aesthetic.
Raffles Doha and Fairmont Doha
Each of these luxury hotels face one another in two grand towers, which combine to represent the two scimitar swords on Qatar's national seal. Fairmont Doha is inspired by a mega-yacht design, and its soaring lobby houses the world's tallest chandelier. Raffles Doha is a suite-only property with a legendary butler service.
Rosewood Doha
Located in two stunning towers inspired by Qatar's coral reefs, Rosewood Doha and Rosewood Residences Doha was due to open late 2022 and consists of a luxury hotel, apartments, spa and state-of-the-art fitness center.
Katara Hills LXR Hotels
Inspired by Scandinavian architectural style and created with environment-friendly materials, 15 luxury villas offer a private and peaceful escape from the city in the green paradise of Katara Hills, following its opening in November 2022.
AI: Is there anything else you would like to add?
Spinkova: The "Qatar Tourism Strategy 2030" leverages the peninsula's variety of existing experiences and capitalizes on the wave of new hotels, theme parks, shops and major leisure projects that recently opened in the lead-up to the FIFA World Cup Qatar 2022™.
Our key objective is to welcome more than six million international visitors a year by 2030, triple the numbers we saw in 2019.
We aim to:
Increase the tourism contribution to GDP to 12%
Increase visitors' in-destination spend by three- to four-fold from 2019 levels
Position Doha as one of the top 20 cities by spend per tourist
And make Qatar a global leader in Service Excellence
We will achieve all this by boosting the entire tourism value chain, increasing local and international visitor demand, attracting inward investment and driving a multiplier effect across the domestic economy
We will continue to open new hotels and attractions.