Automotive glass technology has advanced steadily, along with the evolution of car design and styles.
Innovation is being taken to a whole new level through the integration of materials and electronics to provide the functionality and experiences demanded by auto makers and consumers.
Automotive Industries (AI) asked Tim Jurkowski, VP Sales, Marketing & Projects at Saint-Gobain Sekurit, how the role of glazing is changing in the automotive world.
Jurkowski: In general, the role of glazing is moving away from being just a component that provides protection and transparency.
So, the visibility component is now an element of a system in the car as it integrates new materials, electronic components such as cameras and many functions which had not been there previously.
AI: How will the future trends of mobility affect glazing technology?
Jurkowski: First of all, there is no car without glass, which means we are certain that we will continue to play a very important role in the future of mobility.
There is a fundamental design change of the cabin with large glazing surfaces and a need for a new experience on board. This is very different from the past when you were just proud to own and drive a car.
AI: How is Saint-Gobain Sekurit paving the way for this future mobility?
Jurkowski: We strive to provide groundbreaking innovations which will bring real added value for the end user.
This means that we are looking beyond the incremental small improvements in technology to really understand the new needs.
We define solutions together with the customers in a much earlier development stage to enable new solutions.
Sustainable mobility thinking is being integrated into products and projects.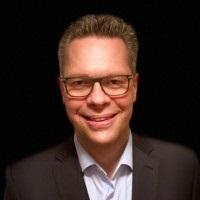 The latest examples are our joint recycling pilot project with AUDI AG, Reiling Group and Saint-Gobain Glass or the opacifying panoramic sunroof, Solarbay on the All New Scenic by Renault.
AI: How does creative design enhance the driving experience?
Jurkowski: Once you have large glazing surfaces, you have a new large body component which provides freedom for design on the exterior and interior.
The car becomes a living space in which people spend a lot of time. They can dedicate less attention to the driving itself through increasing levels of autonomy.
Consumers expect attractive design in a bright and comfortable environment.
Glazing systems of the latest generation answer those needs and provide animated design features. Our design of innovative glazing systems also improves the thermal and acoustic comfort in a bright cabin.
AI: What glazing and future concepts are you showing at IAA this year?
Jurkowski: We are especially proud of our development together with Renault which is our AmpliSky®  solution. It is an opacifying panoramic roof which can be managed using Google Assistant or using a button by the overhead light. The segment-by-segment animation positively wows passengers.
This is a real game changer in terms of the functionality of the car and the glazing.
We further showed a seamless LiDAR integration on glass which enables an increasing level of autonomous driving.
Then we also showcased a system which uses less energy to demist the windshield without the need to blow air. It is a completely integrated system where a sensor in the windshield monitors the humidity and automatically activates the system when needed, which provides a huge efficiency gain.
AI: How do you integrate new display technologies? 
Jurkowski: With our immersive vision concept, a pillar-to-pillar display, the windshield is taking over display technology. At the same time, we continue using the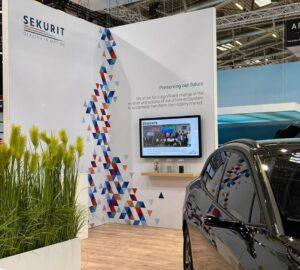 existing head-up display function. So, you can have a widescreen display combined with augmented reality functionality.
AI: Does your glazing portfolio enable connectivity?
Jurkowski: We integrate an advanced user interaction system in a car door.
Our  OnBoardUX, project with Antolin enhances on-board experiences through digital and analog solutions with a human-centric consideration. 
AI: In the context of autonomous, electric, and shared mobility what is next for Saint-Gobain Sekurit?
Jurkowski: For electric mobility, efficiency is really very important. The challenge is to use the least possible energy to increase the driving range. We provide increasing glazing surfaces, while reducing the power consumption of HVAC systems.
Autonomous camera requirements and new interior camera applications open for us a wide field for innovation.
AI: What is the vision and mission of Saint-Gobain Sekurit?
Jurkowski: Our vision is to make every drive a great experience. That means you must enjoy being in your car.
Our mission is to remain a trusted automotive supplier. We have been in the industry for more than 90 years and collaborate with all major car manufacturers.
At the same time, we are changing our DNA to create really innovative glazing to enhance the bespoke experience on board while improving safety a
nd sustainability at the same time.
AI: How important is it for Saint-Gobain Sekurit to be at IAA mobility this year? 
Jurkowski: I think we have the right to say we are really the big player for glazing systems.
We highly enjoy meeting our customers and partners here in person to discuss new ideas again after Covid. We see all our customers are looking for ways to differentiate their products. When speaking with engineers it is important to have a sample in your hand to touch, to experiment with demonstrators and to discuss.
AI: What next for Sekurit?
Jurkowski: Innovation is our core DNA, which is enabling us to go beyond being a glass maker. We are building on our glass and material competencies and new electronic competencies to provide new  systems through successful integration.
We have to innovate very fast, satisfy prototyping needs and enable shortened cycles.
This gives huge opportunities to explore innovation at an earlier stage.