Data connectivity is the driving force behind the rollout of electric and autonomous vehicles.
The electric vehicle revolution is impacting all aspects of the automotive value chain, from the re-imagining of production lines to OEMs making money out of selling services to the people in the cars they made.
Automotive Industries (AI) asked Paul Didier, Internet of Things Solution Architect at Cisco, what technologies would help smooth the way to electric vehicles.
Didier: A lot of what we are doing goes back to networking and security. Cisco already has over 80 million connected cars feeding into Cisco data centers around the world.
Some 60 different communication service providers use over 200 million IoT devices connected via 3G, 4G and 5G networks.
An example is our partnering with Ford to extend Webex Meetings to vehicles. Once they have synced their vehicle to their account, occupants will be able to join a meeting at the click of a button rather than having to dial in.
Webex won't allow any video to play while the car is moving, only audio.
In addition, every charging station needs to be securely connected to the grid. Our routing and wide area network capabilities help ensure that the charging stations are connected and properly managed using wide area networks, cellular network or Wi-Fi networks.
AI: What about smart factories?
Didier: By connecting these people, places and things, companies like Ford are free to reinvent their businesses, their products, their processes, and create new value.
Cisco and General Motors are working together to modernize and automate the development process for performance testing vehicle development data.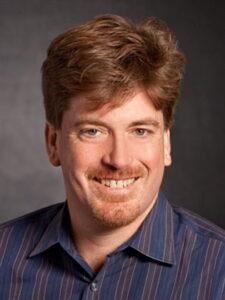 Using Cisco's wireless network architecture for real-time, pre-production testing GM engineers are capturing data from vehicle sensors during performance testing in real time and adjusting the vehicle on the track, streamlining the process.
Cisco's wireless backhaul technology combines the reliability and speed of fiber connectivity with the flexibility of wireless communications.
It delivers up to 500 Mbps with ultra-low latency, high-bandwidth wireless with seamless handoffs and private mobile connectivity for mission critical applications.
GM is the first auto manufacturer to roll out this methodology, which can significantly reduce testing time.
Network insecurity is really critical to the new automotive manufacturing environments. Previous networking models often left them unable to communicate to collect sufficient data from the production environment.
Take battery manufacturing technology, which is changing drastically. It is being scaled very quickly, leaving battery makers with an intense need to collect lots of information from every part of their process, so that they can improve yields and build better products.
They are still learning and need to optimize a lot of these processes.
Another key difference is that the only way to test and validate that a car with an internal combustion engine actually works is at the very end of the production cycle when you can put gas in the tank and start it.
With an EV, the battery usually goes into the car very early in the production process. It is at that point that the car can be tested and production problems addressed before it proceeds down the line.
EV car makers are investing in a lot more sensors and cameras in order to test at every stage of the manufacturing process.
So, it's not just about automation anymore. It is also about how much information you collect and process.
For that you need more secure connectivity into the assembly environments that they have had before.
AI: What about intelligent infrastructure?
Didier: We are working on networking and connecting the roadways themselves. The software features being built into cars will have to talk to other cars and to the infrastructure itself.
Cisco is partnering with Verizon in Las Vegas  to create connected intersections to offer a safer roadway experience.
AI: What solutions do you offer for connected and autonomous vehicles?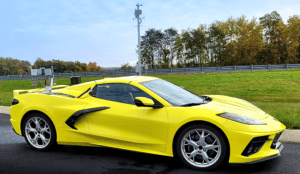 Didier: We are in partnership with a number of large auto manufacturers to include our technology to ensure the car is connected to the network at all times.
Our control center helps cars to come onto the network to move between service provider networks and networks within the vehicle, such as Wi-Fi.
AI: What is next for Cisco?
Didier:  Cisco has been connecting companies and individuals to the Internet for over 30 years, and we're bringing that technology to into vehicles, roadways and infrastructure. What I am looking forward to is seeing the progression of this explosion of innovation.
The provision of secure, resilient and high-performance bandwidth capabilities will drive innovation in the automotive marketplace.
Who would have thought that major automakers would become huge software developers?
What I find most exciting is that we are no longer critical partners with the IT departments. We are becoming critical partners in the operational side of the business, right up to CEO level.
Intelligent grids needed for EVs
Automotive Industries asked Didier how power grids will need to be strengthened and reconfigured to cope with demand from EVs.
Didier. It is not an equation that can be simply solved by increasing electricity outputs.  Since, electric vehicles are able to provide storage for the grid, it makes them both a user and a resource.
Ford, for example, has announced that its Ford F-150 EV can power a home in the case of an electricity outage, obviating the need for a generator or battery pack.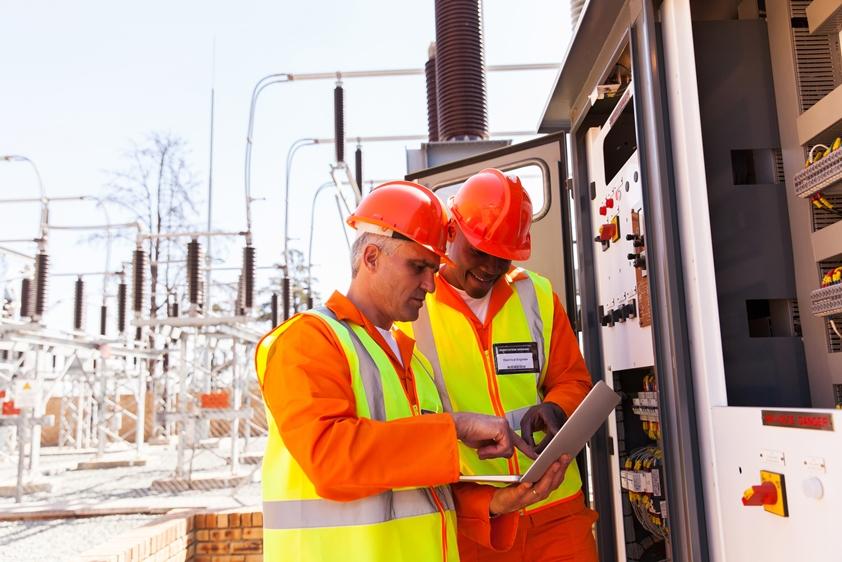 Therefore, supply also has to be much more flexible. By nature, cars move around. That's going to make the demand mobile, depending on where people are and what they are doing at various times.
AI: What are some of the key challenges that power grid managers face?
Didier: The biggest challenge is moving away from centralized generation to highly distributed generation.
The grids need to be upgraded for much more flexibility. It will be really critical to collect information on their status in real time in order to adapt to the changing demands.
AI: How can Cisco help grid managers?
Didier: We provide a very broad portfolio of industrial and enterprise grade network infrastructure that is very flexible, highly automated, and highly configurable. A really critical consideration is to have resilience and low latency.
The network needs to be very reliable, very secure. We are moving a lot of our network to software-defined capabilities, where the network itself is very adaptable and very flexible. There is a lot of opportunity to enhance and adjust the network along with the changing grid,
AI: What role does data analytics play?
Didier: Again, that is absolutely critical. A lot of data and information is being collected from the resources. This needs to be analyzed very quickly in use some cases and on broader levels in others. Artificial intelligence and machine learning need to be fed with data.
AI: What about future proofing?
Didier: We are constantly reviewing and updating our range of products. They are designed for emerging technologies.