In their drive to continue reducing their total carbon footprint and utility costs, OEMs are analyzing all the cogs in the value chain, which include manufacturing processes in their plants.
Traditionally the high energy users in Automotive assembly processes are the body and paint shop. The drive to reduce costs while on the road to net zero emissions has led suppliers to the development of low-bake technology which reduces the total amount of energy used in the manufacturing process.
This trend has increased demands on all suppliers providing reactive components that respond to heat. In the case of a company like Sika, this would include coatings, adhesives, seals, baffles, reinforcements, and acoustic products, all of which are heat activated and cured.
Automotive Industries (AI) asked Jose Bautista, Global Product Manager Sika Automotive how the company has adapted its product mix to meet the demand for lower temperature curing in paint and body shops.
Bautista: At Sika we have followed the low bake trend for more than a decade after we identified it early. In response our chemists started developing technological building blocks. Today, Sika's portfolio includes well-proven low bake products which deliver the usual state-of-the-art performance as the standard bake products.
Due to the geopolitical situation that has been with us for more than a year, energy reduction has become a high priority. Therefore, we continue focusing our product development efforts hand-in-hand with our customers in order to meet their targets for the paint shop of the future.
AI: What solutions do you offer where acoustic products need to cure inside complex metal bodywork or around electric vehicle batteries, where it is difficult to provide heat?
Bautista: Even heat dispersion has always been a challenge, particularly in deep reaches of thick metal cavities. Car body construction evolution has been influenced by energy reduction initiatives and the introduction of new electric vehicle architectures.
New material mixes, as well as novel processing methods, are being implemented at the different OEMs.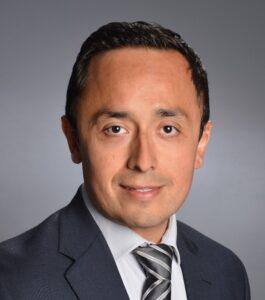 We have recognized that curing materials which develop full performance at lower temperatures and that provide additional water sealing properties are of high interest for our electric vehicle customers.
Many of the areas which need to be treated are metal reinforced for protection and exhibit challenges to reach standard temps during existing processes. Sika's portfolio has been adapted to deliver full performance at lower bake ranges while also fully performing at standard high bake temperatures.
AI: Is the change being led by the OEMs, by suppliers like Sika, or a combination?
Bautista: Ultimately, it is always the result of cooperation between OEMs and suppliers. At Sika we do not wait to have a firm request to develop a new product. Through our technology pipeline we strive to work one step ahead by creating the necessary chemical compounds ahead of demand.
The identification of trends and megatrends contributes to our innovation. At the same time, we maintain contact with our customers on a regular basis in order to identify their needs and opportunities. In the end, customers close the loop by "pulling" the product development through to market launch.
AI: How low can temperatures go in paint shops?
Bautista: I can only talk from the perspective of our heat reactive products. With current technology we can efficiently perform down to 135-140°C.
In the near future 120°C should be achievable.
Going further down would require completely different technologies compared to the current ones. This holds true for the entire vehicle bake process – all heat activated materials must perform at lower temperatures, not just ours.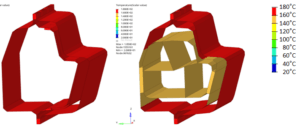 AI: Will we be seeing "cold" body shops?
Bautista: It is hard to say. Apart from current technical restrictions for substrate treatment, other factors like investment, process standardization and capacity
restrictions play an important role in the switch to a "cold" body shop.
The situation will differ from customer to customer.
Whatever the final demand, we have included cold technology in our product development pipeline. We will continue monitoring the market trends and working with our customers to ensure that we can meet their needs. Certainly, it is within our technology range to produce cold curing substrate for certain applications.
AI: Innovative products can have a lengthy development cycle. How long has Sika been working on the solutions?
Bautista: Our development cycle starts with the creation of technology building blocks, which are combined to deliver the final finished products as they are launched into the mark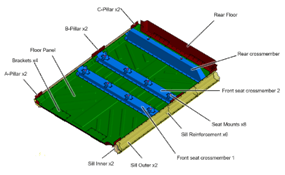 et.
A full development cycle from technology creation till serial production can take 5-7 years. The development time of products based on the same technology is, of course, much shorter. Our low bake products are the result of a trend identified more than 10 years ago.
AI: What other market trends are you preparing for?
Bautista: One of Sika's corporate focuses is sustainability. We are concentrating our technology development efforts towards more performant and more sustainable products. Priority projects include bio-sources, re-usable and recyclable components.
The sustainability trend will accelerate in the coming years and Sika is already investing in creating the right products to support the sustainability targets of the future. Like all trends we are already highly engaged with our customers on the subjects to enable not only our published goals, but to support them in their own.