Driven by electric drivetrain megatrends, car manufacturers are increasingly seeking pre-validated system solutions that offer an easy and reliable way to build new electric vehicle from scratch.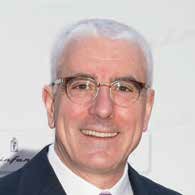 This is particularly true for the new generation of disrupting start-ups, particularly those aiming at the semi-premium and premium positioning markets. In response to this trend Bosch, Benteler and Pininfarina have entered into a strategic collaboration to provide car manufacturers with modular electric vehicle platforms.
The companies say the objective is "to develop a modular, scalable and tailor-made e-mobility plan developed together with future clients, who can also count on unparalleled benefit: a unique style signed by legendary design house Pininfarina". By working together, the three companies say they offer fast prototyping as well as complete vehicle and product development services up to the start of production. BENTELER understands the requirements that rolling chassis places on products and systems in the automotive industry and is responsible for mechanical integration. Bosch supplies electrical and electronic components and subsystems (e.g. vehicle controller, electric drives, steering and braking systems).
Pininfarina adds a combination of aesthetics and technology, according to a joint media release. It will focus on design, engineering, conception and production of unique cars or in limited series. The Turin-based company is deeply involved in designing customer journeys and unique user experiences, paying special attention to sustainable mobility and the latest technology.
Automotive Industries (AI) asked Silvio Angori, CEO of Pininfarina, to tell us about Pininfarina's industrial heritage.
Angori: We were born in 1930 as a combination of art, engineering and manufacturing. Up to around 10 years ago we had an installed capacity of 70,000 cars a year as a niche manufacturer for a number of OEMs. We designed and engineered the cars we made. Since then we have become an engineering and design house for almost every manufacturer around the world. Pininfarina has influenced the evolution of shape and anticipated future trends developing one-off models, small production runs, mass-produced models, styling models, research prototypes, each with a specific creative, technical and industrial significance.
Pininfarina is an icon of Italian design in the world. Elegance and innovation are the essence of Italian design.
Over the years we have designed boats, trains, airplanes, several buildings, and the interior of a number of buildings. Our approach is to merge the physical and digital worlds, first by designing in the digital space and then applying it in the physical world. Our objective is to provide through our design the experience that every user wants to feel.
AI: What does Pininfarina bring to the new partnership with Bosch and BENTELER?
Angori: This is a very interesting partnership. It provides a one-stop-shop entry into the market by combining a huge set of competencies. As a systems development partner to the automotive industry since 1999, Bosch offers development services for powertrains, safety and convenience systems, and electrical and electronic systems – from the original concept to series production. In this collaboration Bosch brings in electrical and electronic components and subsystems (e.g. vehicle controller, electric drives, steering and braking systems). This includes software and systems integration and services for safety and security.
Benteler understands the requirements that rolling chassis places on products and systems in the automotive industry and is responsible for mechanical integration. This includes integrated crash management, flexible and scalable battery pack as well as integrated thermal management.
Pininfarina adds the ability to design unique pieces. When you put together the three entities you are able to offer modular platforms for anyone who wants them. The value of the partnership is that no-one in the automotive industry has all the competencies that are required.
AI: What about the existing OEM electric vehicle programs?
Angori: Just think about the investment needed to develop and produce electric vehicles in an increasingly competitive market. If you are only going to sell half a million cars, you cannot afford to develop your own platform. The advantage that we have is that we have already captured potential designs for an entire range of vehicles, including different body types. What we have done is to combine our strengths to offer modular solutions across a number of segments.
We know how to design modular and flexible platforms which allow manufacturers to add different body variations, including sedans and SUVs. By providing a complete package the main benefit to the potential customer is the reduction in time to time to market. For companies just entering the market in a particular segment they will not need to invest in research and development. They will be able to select from a range of pre-engineered components – effectively a rolling skateboard. Pininfarina will design the "top hat" – the body which differentiates the brand.
We can do across a number of segments, and with a wheelbase of up to 3,150 mm and integrate it into the rolling chassis. Development is also well advanced on a B Segment vehicle, which is what is described as a "small car". It is the equivalent of the American subcompact segment. One solution we have already facilitated is the development of a concept car which manufacturers can show to investors and potential customers. Through our partnership we can have a concept model on a rolling chassis within six to 12 months, and then move into pre-production of industrial prototypes in order to bring the vehicle to the point of series production. Pininfarina can even do short runs.
AI: What about connected car services?
Angori: We are on the way to provide those as part of the platform as well. But, we have to be very clear that it is a big domain. Two companies in particular are helping us to develop a functional demonstrator for a vehicle which can be either driven or autonomous. They are Art and Siili. Art is active in the field of hardware and middleware systems development, while Siili develops software for infotainment. We were to launch this competency at this at this year's Geneva International Motor Show with the Battista Anniversario, a strictly limited volume, hand-crafted pure-electric hyper GT. The Battista showcases our enhanced capabilities, with new interfaces and experiences.
AI: In your announcement of the partnership you stated that you would now able to offer a "complete package". What does this entail?
Angori: Everything, from conception through design to niche manufacturing in our factory. For companies wanting to assemble their own vehicles we are able to help them localize wherever they are using manufacturing processes that have been proven and refined at Pininfarina.
AI: How does this differ from the support you have been providing to the auto sector?
Angori: We normally support OEMs in the development of their own products and solutions. We are now making our combined design, engineering and manufacturing strengths to provide a roadmap for scalability to the whole market, to different customers. Our approach is to work in collaboration with our customers. It starts with a conversation about what existing or potential customers want to achieve. They could be existing OEMs or start-ups. Normally there is a process of convergence between the customer and the solutions we provide. That convergence process may last months, but the more we work together, the more opportunities we identify.