Automation and the rise of machine-to-machine communication in the Internet of Things is being driven in part by the increasing sophistication of RFID (radio-frequency identification) technology.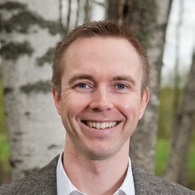 "We believe in a future where every physical item will have a unique digital identity and digital life, which will transform the visibility of products throughout the supply chain, all the way to the consumer, helping to improve efficiencies, increase sustainability, and enhance consumer experience," says Francisco Melo, Vice President and General Manager, Intelligent Labels at Avery Dennison.
Avery Dennison recently acquired Smartrac's transponder business. The company is a leading innovator in the development and manufacture of RFID inlays. "What we are announcing today is a big change in Smartrac's history. Our people and capabilities are very complementary to Avery Dennison, hence offer a perfect basis to expand market success." said Christian Uhl, CEO and Chairman of the Management Board Smartrac at the announcement of the acquisition.
Headquartered in Glendale, California Avery Dennison is a global materials science company specializing in the design and manufacture of a wide variety of labelling and functional materials. Smartrac provides both ready-made and customized transponders designed to accommodate the specific requirements of the automotive industry. For example, Smartrac has teamed up with chip manufacturer Axzon (formerly RFMicron) to develop a passive UHF sensor tag that is deployed inside cars during assembly. It can detect even small amounts of water leakage inside vehicle compartments which could damage the electronics bays, cabins and trunks. Avery Dennison's automotive applications include adhesive materials that help boost both production efficiencies and improve driving experience.
For OEMs, the company makes advanced adhesive materials that include parts labels, vehicle pressure-sensitive tapes and NVH brake shim adhesives as well as fasteners Automotive Industries (AI) asked Lesley Murphy, RFID Business Development Manager at Avery Dennison what benefits of the synergies are between Avery Dennison and Smartrac.
Murphy: The combination of the two organizations enables us to leverage and build on our deep industry knowledge and know-how in technology and innovation, R&D, quality and service to access new markets and drive RFID and technology adoption across multiple industries.
Together, we are best positioned to meet customer demand, with the broadest RFID portfolio in the market. Now with seven production sites worldwide, the company is well positioned to drive growth in new and existing segments and meet high volume requirements across multiple industries. One of the areas of focus is developing the industrial segment and expanding on the opportunities within the Automotive industry. Avery Dennison already has manufacturing facilities in China, Mexico and Romania. The acquisition adds four production plants in China, Malaysia, Germany and the USA creating a total capacity of 10 billion RFID tags per year.
AI: Will RFID tagging become the norm across supply chains?
Murphy: The adoption of RFID technology is accelerating in many sectors. Retail, and particularly apparel, has received a lot of attention in the media over the past three year, but the use of RFID is expanding in other areas, including, cosmetics and beauty, food production, processing automation, distribution of goods, aviation, automobile manufacturing and logistics and fulfillment. IDTechEx Research, a firm that has been tracking the RFID market for nearly 20 years, estimates that the market for RFID products will grow to $13 billion in 2022, from $11.6 billion in 2019*.
AI: What are some of the new technologies Avery Dennison is planning to roll out over the next year? Murphy: Many of our innovations in materials are accompanied by matching breakthroughs in manufacturing and process engineering, which enable us to make our materials innovations available quickly, on a global scale, with quality that is consistently and dependably high.
Our deep knowledge of materials, technology and industry segments, along with our capacity for innovation, enable us to quickly assess market needs and recommend the right solution— or develop it if it doesn't exist. In recent years, Avery Dennison has also invested in companies such as PragmatIC and Wiliot to further expand its technology offering.
Automotive Industries then asked Lauri Hyytinen, Head of the Automotive Segment at Smartrac, to expand on the synergies between the two companies.
Hyytinen: We are convinced that the combination of Avery Dennison and Smartrac products and capabilities will offer our customers new and exciting opportunities. Strong, complementary product lines and proficiencies will enable us to further improve the level of service and responsiveness customers can expect in order to help serve and grow their business.
AI: What are some of the innovative technologies in Smartrac's portfolio that have helped automotive manufacturing, logistics and driver experience?
Hyytinen: Smartrac has focused on offering high-end products which are especially designed for automotive use cases. We have reliable high-temperature products for paint shops, a variety of transponders to identify metal and plastic components and also NFC and sensor products are finding their place in the automotive industry.
AI: What are some of the ways these have improved the manufacturing and supply chain of OEMs and Tier I suppliers?
Hyytinen: Almost all automotive OEMs are using RFID today. RFID enables OEMs and Tier I suppliers to automate their processes and production facilities. For example, most of the bumpers which are manufactured in Europe are already marked with RFID labels. RFID enables bumper manufacturers to monitor their production process in real-time and also to optimize their supply chain and quality control. OEMs can use the same labels for automated inbound processes and to identify bumpers at quality control and all the way to the assembly line where they are installed.
AI: What are some of the challenges facing automotive OEMs and suppliers that can be helped by your products in a changing world?
Hyytinen: Markets and technologies are changing now faster than ever before. Automotive manufacturers are aiming to become more agile and flexible in the future to be able to answer changing customer requirements quicker. RFID helps OEMs to optimize their processes and offer flexibility for example to manufacture several car models at one production line.
AI: Tell us a little about the technologies in your stable that help identify temperature, leakages etc?
Hyytinen: A German OEM contacted Smartrac a few years ago and asked if it's possible to recognize water leakage with RFID. Based on that request we developed a passive RFID water sensor which could be installed directly inside a car body "Passive" sensor means that the product receives the electrical power from an RFID reader and the sensor itself doesn't need to include any power source such as. an expensive battery. The moisture sensor reliably informs the OEM after the finished car has passed a shower tunnel if water leaks into the inside. We have seen a lot of related opportunities after that where RFID could solve end user challenges by measuring environmental conditions at the transponder location. Currently we can measure temperature, recognize leakage and measure a material's moisture content with passive RFID sensor products.
AI: How have your products/technologies adapted to new manufacturing methods by OEMs, electric and hybrid technologies and changes in supply chains?
Hyytinen: Electric and hybrid vehicles have challenged OEMs to control their processes even more diligently than before. In recent years we have seen very expensive call backs due to insufficient components. RFID offers a unique ID for critical components and it enables OEMs to have a verified bill of material for every single vehicle. With that data OEMs can reliably see which components were used with which cars. Electric and hybrid cars don't allow any compromises with quality. No one wants to have an electric car which has a risk of water leakage.