Companies no longer need to rely on third parties for materials analysis thanks to the introduction of operator-friendly pre-calibrated equipment.
Instruments are also being ruggedized for the production line, which means there is real-time quality control. Data can also be shared across different platforms in the plant and stored safely, according to Matt Kreiner. Product Business Development Manager – Coatings Analysis Products at Hitachi High-Tech Analytical Science.
Automotive Industries (AI) asked him how the division fits into the Hitachi group.
Kreiner: Hitachi High-Tech Analytical Science, previously the Industrial Analysis division of Oxford Instruments, became part of Hitachi High-Tech Group in 2017. We have over 45 years' experience providing analysis solutions to help businesses to reduce waste and costs, minimize risk, streamline production efficiency and ensure compliance. Our range of smart, high-performance laboratory and in-field testing instruments cover XRF, LIBS, OES and TA technologies, which support the entire production lifecycle; even in the most demanding applications.
The focus is on manufacturing quality control, with automotive and aerospace being key sectors, but we operate in metal production, electronics production, scrap metal and recycling,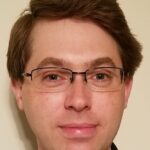 general metal finishing, petrochemicals – including fuels and polymers, and regulatory screening, amongst others.
AI: Why is materials analysis so important?
Kreiner: Complex supply chains, zero-fault quality strategies, cost pressures, and more demanding regulations and standards mean that many businesses are under increasing pressure to meet new high-demand quality assurance and control requirements.
Foundries: verify incoming materials, control the melt and quality control of end product before shipment
Fabricators and component manufacturers: verify and confirm the elemental composition of incoming materials, and perform quality control on factory floor
Electronics manufacturers: control coating thickness and composition on circuit boards and electronic components
Plating companies: control coating thickness and composition of components
Lithium ion battery manufacturers: test raw materials, perform process control and failure analysis
Composite manufacturers: perform quality control as well as research and development
OEMS: inspect incoming materials for quality assurance purposes and perform quality control on the factory floor
AI: What about automotive standards?
Kreiner: In order to sell into the automotive sector in Europe or North America you have to be compliant with the ISO/TS 16949 standard, which resulted from the merging of EU and US standards in 2016. This means your equipment must be properly calibrated and maintained.
AI: How does lightweighting impact materials analysis?
Kreiner: Safety is obviously a huge issue and many components must be ductile to absorb energy on impact. Weighing about a third less than steel, aluminum's use in cars has skyrocketed in recent years. We're working with many steelmakers who are developing super-lightweight steels that are stronger, cheaper and almost as lightweight as aluminum in a bid to regain market share.
The quality of new alloys being developed stems from having the right tools from the start. To fully understand and investigate effects on melt chemistry and material properties, it's necessary to analyze the full composition at very low detection limits.
We have, for example, recently launched the OE750 optical emission spectrometer for verifying incoming materials specifications in metal processing facilities. This new analyzer has a very wide wavelength range, meaning it can measure the entire range of elements within metals at low ppm levels. The analyzer can meet the requirements of relevant standards and specifications such as for example the ASTM E415 test method for carbon and low-alloy steel and ASTM E1086 the Standard Test Method for the analysis of Stainless Steel by Spark Atomic Emission Spectrometry.
Using composites is another route to reduce weight and improve fuel economy in cars. The great news is that virtually all thermal analysis techniques can be used for quality control, and research and development within the automotive industry.
Plastic and composites used throughout the vehicle handles, knobs, buttons and paddle shifters – are plated with different metals for decorative or functional purposes. This is a rapidly growing sector that we support with our FT and X-Strata series XRF analyzers.
The third way to cut weight is by increasing engine efficiency. With combustion engine vehicles, generally, the higher the engine compression, the better the fuel efficiency. These high-performance engines need high-performance lube oil to keep them running. We've seen engine oils become more high-tech, with very specific blends being created to achieve just the right level of performance.
In the move to electric vehicle, lube oils are now also being tasked with protecting electrical components in the transmission and e-axles which contain copper and precious metals. This requires new formulations compared to traditional oils. XRF analysis is a well-established technique for lube oil specification control. Fast forward five years and it's likely that vehicles will use a larger range of materials than ever before.
AI: How does materials analysis improve the manufacture of the new generation of connected and electric vehicles?
Kreiner: As circuit board and electronic component volumes increase, high throughput analysis can help ensure quality is maintained. The choice of XRF (x-ray fluorescence) analyzer is important. Electronic coatings are becoming thinner and are being applied to smaller features, so you want to invest in future-proofed technology.
The FT160, which we launched earlier this year, provides high throughput through the use of a polycapillary optic that allows for measurements of features smaller than 50 μm, combined with a high-precision XRF. By combining those measurement tools we can measure coatings down to the nanometer range. A large sample table, wide opening door and substantial observation window make it easy to load parts of varying size and to focus on measurement spots.
New controller software enables enhanced and precise testing, with results captured in an exportable database.
Advanced XRF coatings analyzers make it possible for plating lines to operate closer to specification limits, which helps reduce costs from excess chemical usage and from waste by limiting off-spec material.
AI: What about batteries?
Kreiner: With lithium-ion batteries (LiB) it is essential to monitor and control the size and distribution of metal particles within the cell to prevent hot-spots and early failure. Materials analysis allows you to take measurements early on to rectify problems before they get too costly or is too late.
There are two main analytical techniques for battery quality control: X-ray transmission allows battery manufacturers to see the size and shape of the metal particles within the cells, and X-ray fluorescence that tells you exactly what those particles are. The EA8000 rapidly detects and identifies metal contaminants that can affect LiB performance. It is suitable for raw material testing, process control and failure analysis.
AI: What about installed monitoring equipment?
Kreiner: It is recommended that manufacturers build a strong partnership with their test equipment suppliers to ensure that their analytical instrumentation is kept up to date. As new products come online, it is important for OEMs to work closely with regulators and their own supply chains, including suppliers of test equipment, to ensure goods are manufactured to specification.
Many companies already have analytical instrumentation for production control and quality assurance, but changes to product or component specifications may require a re-evaluation of the instrumentation. In some cases, the instrumentation may benefit from updating the software, or from creating new calibrations. These are generally easy, inexpensive and non-disruptive improvements. However, in other cases the instrument may no longer be fit for purpose and should be replaced.