Tenneco's electronic suspension technology (CVSAe) is making inroads into the Chinese market.
First introduced to the Chinese market in the Zeekr 001 premium electric shooting brake, it is also being fitted to the Lynk & Co 09 flagship SUV from Zhejiang Geely Holding Group.
Zeekr is a new pure electric premium brand from the group and is the first application of CVSAe technology to be manufactured in China for a major Chinese automaker, according to a Tenneco media release.
The Lynk & Co. 09 will be offered in mild hybrid (MHEV) and plug-in hybrid (PHEV) versions with all wheel drive. This is the first Lynk & Co model for the Chinese market.
CVSAe technology is one of several electronic suspensions available in Tenneco's Monroe® Intelligent Suspension portfolio. CVSAe continuously adapts to changing road conditions based on data provided by multiple sensors present in the vehicle, resulting in optimal damping characteristics at all times.
Unlike passive suspension, which has only one fixed damper setting, Monroe® Intelligent Suspension continuously configures damper settings in different situations. When fast reactions are required, it prioritizes vehicle handling. When it's a matter of enjoying the drive, it intuitively maximizes vehicle performance and driving enjoyment.
An electronic control unit processes sensor inputs and independently adjusts the current input to the electrohydraulic valve within each of the system's four dampers. Multiple driving modes, from comfort-intensive to sporty, can be configured, enabling drivers to select their preferred mode for maximum enjoyment.
CVSAe combines an exceptional driving experience with very low power consumption, making it ideal for fully electric and hybrid vehicles," said
"The ability to control damping force over a wide tuning range is particularly helpful in providing both excellent comfort and robust driving dynamics in electric vehicles."
The company's engineers worked closely with Geely to integrate the CVSAe system's control software into the new vehicle's Sustainable Experience Architecture (SEA) and tune the suspension to achieve the automaker's preferred ride and handling characteristics. The ZEEKR technology is integrated into the ZEEKR 001 and Lynk and CO 009 CCD damper system.
CVSAe dampers for the new model will be produced in Tenneco's AST manufacturing facility in Changzhou, China.
Automotive Industries (AI) asked Johansson, what the significance is of the CVSAe technology debuting in China.
Johansson: Proven technology is now being locally produced in China to support the growth and needs in the region.
AI: How did you overcome technological and communication challenges?
Johansson: It was done via close collaboration and knowledge transfer from our Engineering Center of Excellence for CVSAe (located in Ermua, Spain) and our experienced Engineering team in China and also across the other departments like program management, purchasing and operations.
AI: What support will you be providing in China?
Johansson: Exactly the same level of customer intimacy and support that we currently provide in the European Union. We have dedicated engineering (including development and tuning), production an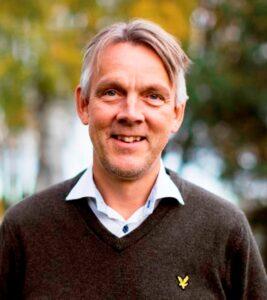 d sales teams taking care of China OEM needs.
AI: What are the prospects for growth in China?
Johansson: China is the fastest and largest growing market for electronic suspension, driven by the extreme fast New Electric Vehicle (NEV) expansion and increasing comfort & safety demands.
AI: What makes it particularly suited to electric vehicles and hybrids?
Johansson: It is compatible with both coil springs and air suspension and available as shock or strut. The large tuning range available makes it a perfect match for the heavier loads in the battery electric or BEV vehicles and the low power consumption means it does not reduce battery autonomy.
AI: Does it improve safety?
Johansson: It reduces the stopping distance (less pitching under emergency braking maneuvers) and increasing the road holding feeling for the driver.
AI: What's next for Tenneco?
Johansson: We continuously work in research and development looking ahead to understand the future needs of the automotive market in order to offer the best product and solutions to our customers.
We are always looking for ways to improve our portfolio of advanced suspensions offerings. For example we are launching our CVSAe electronic damping in China with ZEEKR and Lynk & Co including dampers and, for the first time, also supplying the control software for the system.
Another innovation to meet the needs of the growing premium market segments is our CVSA2/Kinetic® system, an advanced damping and roll and pitch control system.
The technology was launched in North America on a BEV Pick-up and a premium European sports sports car brand, and we expect additional vehicle launches in the coming months and years. This system brings unmatched vehicle ride comfort and dynamic behavior to both SUVs and sports cars and has the big bonus in that it uses a minimum amount of power, allowing the driver to use the maximum autonomous range of the battery powered vehicles.
---
New technologies for passive dampers
Tenneco has expanded its portfolio of Monroe® RideRefine™ add-on technologies for passive dampers to include a tunable end-stop technology that supports global automakers' electrification and vehicle lightweighting strategies.
The Monroe RideRefine Hydraulic Compression Stop (HCS) improves ride comfort and body control by enabling a better trade-off between ride height and end-stroke compression damping, according to the company.
It significantly reduces impact forces transferred to the vehicle body structure near the end of a damper's compression stroke. By controlling peak end-stop force, this technology helps manufacturers reduce the structural requirements of vehicles that typically carry heavier loads – including battery packs – and/or have limited ground clearance.
It also is ideal for vehicles equipped with larger tires, such as Sport Utility (SUV) and Crossover models, which can generate higher end-stop loads.
The RideRefine HCS subassembly is one of several add-on modules that can be integrated with Tenneco's standard piston valves and double-tube damper assembly processes.
Testing on a leading luxury SUV platform showed a reduction in bottoming load of up to 30% compared to dampers without HCS, the company states.
The technology increases damping force within the "HCS zone" near the end of the compression stroke and allows reduction of damping force near the middle of the stroke, improving overall ride comfort and refinement.
The HCS zone can be precisely tuned to the unique requirements of each vehicle model.