Prototyping and evaluation of automotive multi-camera Advanced Driver Assistance (ADAS) a Autonomous Driving (AD) applications has been sped up with the introduction of logiFMC-FPD3-954 FMC board, which enables easy interfacing of up to twelve video cameras to Xilinx FPGA, SoC, and MPSoC devices.
FPGAs (field programable gate arrays) are particularly useful for prototyping application-specific integrated circuits (ASICs) or processors. A FPGA can be reprogrammed until the ASIC or processor design is final and when bug-free, the actual manufacturing of the final ASIC begins.
One of the pioneers in the field of FPGAs is Xylon, which has made large investments in the development and production of the logiRECORDER Automotive HIL Video Logger for raw data harvesting in test vehicles, and realistic playback of collected test data in hardware-in-the-loop (HIL) simulations.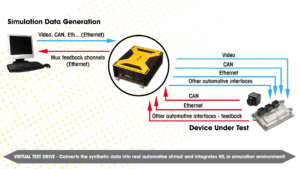 The company was founded in 1995, and has since grown into a prominent provider of intellectual property in the fields of embedded graphics, video and vision.
It has offices in Germany, USA and Japan, and has developed partnerships with several globally known electronics companies. Xylon has also been cameras and LIDARs are currently developing at developing a distributors' network, with a current emphasis on Japan and Asia Pacific countries.
With the introduction of the logiRECORDER, Xylon says it can now offer a wider range of products and services to advanced R&D teams working on the next-generation automotive electronics systems. The company is able to develop complete devices from schematics to full electronic PCBs, and from low-level firmware to high-level control software, including the design of rugged housings that withstand extensive temperature and vibration ranges. Xylon can also manufacture finished electronic devices in quantities appropriate for regular vehicle testing fleets.
Along with the logiRECORDER test equipment, Xylon offers a complete range of intellectual property, design services and numerous development kits for prototyping and evaluation of automotive multi-camera Advanced Driver Assistance (ADAS) and Autonomous Driving (AD) applications.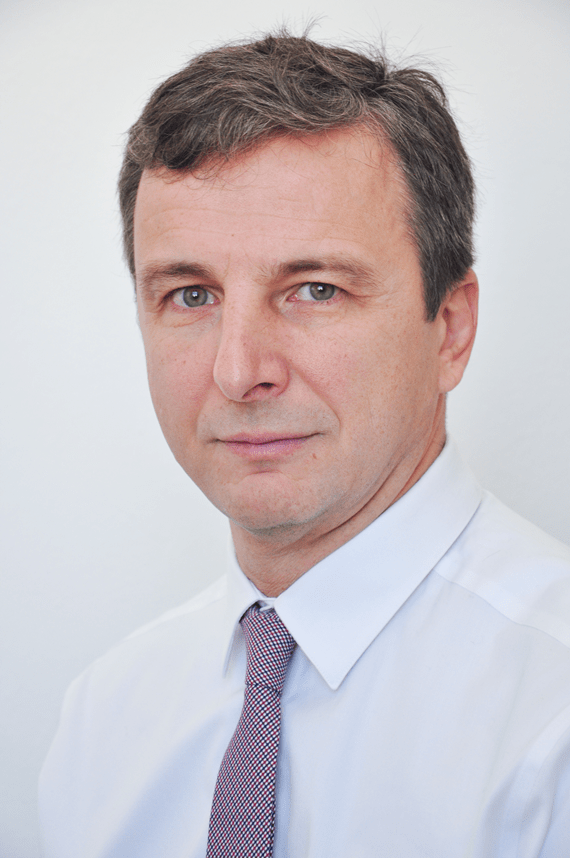 The company's development kits based on Xilinx SoC/MPSoC programmable logic include 12-channels FMC boards compatible with the latest FPD-Link III or next generation GMSL2 serial interfaces. It makes it easier for system developers to build up multi-camera systems and develop next generation ADAS and AD programmable logic processors.
Automotive Industries asked Xylon chief executive officer and founder Davor Kovačec, how the Xylon's test and measurement systems for the automotive market blend with the company's expertise in FPGAs.
Kovačec: There is actually a much closer connection than it seems at first. FPGAs are always at the forefront of technology, and as a market leader we are used to applying them in applications that otherwise cannot be supported by available competing technologies.
For example, automotive sensors like video cameras and LIDARs are currently developing at a tremendous pace, and their integration within a car involves diverse and quickly changing parts, such as high-speed serial interfacing, new optical sensors, AI inference at the edge, sensory data pre-processing etc. Aggregation of the car's heterogeneous sensory data is one of canonic use cases for FPGA chips.
We use programmable logic to design test devices, namely the logiRECORDER Automotive HIL Video Logger, which enable our customers to collect test data from cars in a non-intrusive and fully transparent way. Data harvesting from unaltered and standard test car installations provides much higher reliability and better results than measurements that require any sort of changes on systems-under-test.
AI: How does your relationships with global leaders in the automotive market steer the development of systems such as the logiRECORDER?
Kovačec: Global leaders shape the industry trends and drive the market to converge with the existing or even not yet seen consumers' needs. Based on prevailing trends, one can judge about future system needs in terms of data processing performance, speed and types of future cars' data links, estimated acceptable costs, etc.
We intensively and closely communicate with several global leaders, and that communication is of invaluable importance for our future developments. Our current, third generation of the logiRECORDER data logger is sufficient for use in up to L3 autonomous driving systems, while we already work intensively on L4 and L5 suitable test systems.
Use of the logiRECORDER as a smart I/O box in virtual driving simulators and its capabilities to realistically inject synthetically generated test data into real ECUs has been developed as another example of our alignment with the latest trends.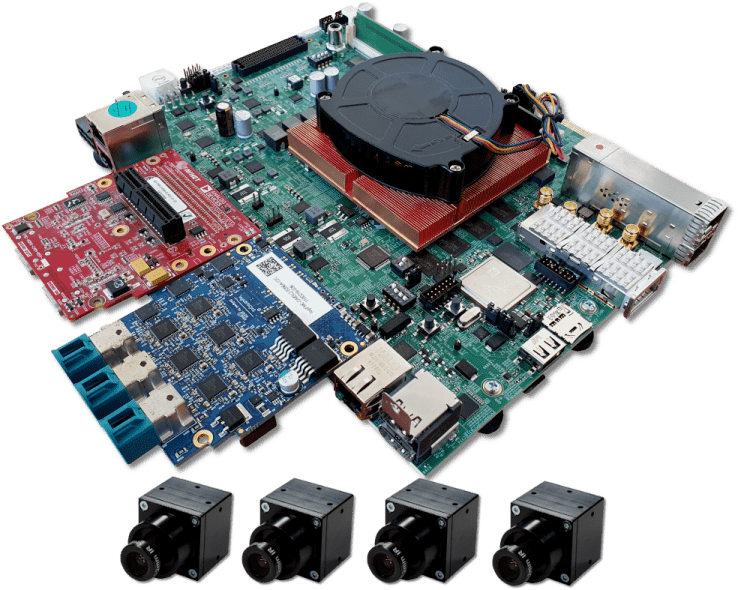 An often overlooked, but a priceless benefit, of our close relationship to leaders lies in the simple fact that we get early samples of sensors, processing units and interface chips. It enables us to provide market-ready test and measurement tools at the moment that automotive system designers need them.
AI: How do you assist with the progression from prototyping to serial production?
Kovačec: With our strong engineering and support teams we are capable of assisting through all stages of product development, from contracting to fully manufactured turnkey solutions, design, consulting, maintenance and technical support. From the very beginnings of the company, Xylon has been focusing on customers and their needs, and our willingness to go the extra-mile in providing our products and services has been acknowledged and recognized by our global customers.
We believe that our customers must always feel safe about our expertise, about delivered intellectual property and products, and our overall business relationship. What I would call a simple rule of thumb would be – performing products delivered on time, clean and flawless knowledge transfer, only a premium level of support, and readiness to fly around the globe to provide highly skilled onsite support when required.
AI: What about updates – how are new functions added to the logiRECORDER?
Kovačec: The logiRECORDER's uniqueness lies in its FPGA programmable architecture that is fully designed and implemented by Xylon. We can literally change any part of the hardware and software design to achieve precise data manipulation out of reach of PC-based data loggers.
With such flexibility at our fingertips, it is relatively easy to add new features to the logiRECORDER. The logiRECORDER does not require additional conversion boxes to connect to a car's sensors. At the time of introduction of the third-generation logiRECORDER data logger, we were offering several I/O modules with support for major automotive interfaces.
Today we have more than 20 I/O modules, and support practically all automotive interfaces, including video interfaces such as FPD-Link III and GMSL, automotive Ethernet, automotive networks such as CAN, LIN and FlexRay, and others.
AI: What is the main contributor to your 25 years of innovation?
Kovačec: It's people. Highly motivated, highly educated and highly performing people make a difference. We are still a relatively small company, with about 100 employees, which makes it easier for our employees to build a connection with the organization.
In contrast to large corporations, where engineers often work on a small part of the larger system and do not have a chance to see it as a whole. At Xylon we all share the joy of creation.
Everyone can see how our ideas are developing and how they come to life.
Xykib's logiVID-ACAP kit.