Instead of being recycled, electric vehicle batteries can be "mined" for their precious metals – which keeps them in a closed battery manufacturing loop.
The technology to move the industry from a traditional recycling model to a circular model was developed by Solvay, which has developed the chemicals and systems needed to recover critical metals at purity levels suitable for use in new batteries. Working with Groupe Renault and Veolia, a global leader in optimized resource management, Solvay has established a Circular Economy Consortium to tackle end-of-life Li-Ion EV batteries. The consortium's work ranges from the collection of spent batteries to the reuse of extracted materials for the production of new EV batteries.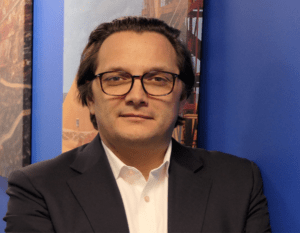 Automotive Industries (AI) asked Martin de Saignes, EVP Global Head of Mining Solutions, whether companies positioned within the "circular environmental economy" had a competitive advantage.
De Saignes: Companies that fail to apply circular economy models to their business – by extending the lifespan of their products, by retrofitting their products, by reusing recycled materials – will miss their opportunity for competitiveness, will not be compliant with regulations and will not be sustainable. Being part of the circular economy opens the potential to develop novel collaborations and new business models that complement existing revenue streams. Moving from a linear to circular economy, companies can leverage their complementary expertise and develop solutions that would be impossible to on their own. We see many examples, including our own EV consortium, where the players involved are able to both create and capture greater value than they would in a linear economy – in our case the ability to extract and purify critical metals from spent batteries so that they can be used in new batteries rather than alloys.
AI: How will the inclusion of Groupe Renault in the EV Consortium impact on the circular economy ambitions of Solvay?
De Saignes: With our Solvay One Planet sustainability roadmap, we aim to more than double revenues generated in a circular economy by 2030. This consortium brings our ambition to fruition. It's a great example of partnership in the value chain that makes the circular economy come true for battery metals. Renault is a critical link and strategic partner in closing the loop. European regulations impose on auto manufacturers the responsibility to recycle the batteries of the vehicles they have put on the market, be it end-of-life batteries or damaged batteries retrieved from crashed vehicles. In the case of Renault, this is even more relevant as for a number of years they have operated a "battery lease" business model, in which they kept ownership of the batteries supplied with their vehicles. This is partly why Renault has seen so much success early on in the EV sector, especially with the introduction of the Zoe model. Today, they have the lion's share of the electric vehicles on the roads in Europe, with almost one out of three EVs being a Renault. And with Veolia's recycling expertise (they are a pioneer in EV battery recycling, having set up their first EV lithium-ion battery recycling line about eight years ago), we now have the most critical actors involved. The consortium also serves as a model that has the potential to be replicated outside of Europe, where each partner's respective role is exclusive.
AI: Tell us a little about the demo plant in France.
De Saignes: The demo plant will be built in France and leverage existing assets from Solvay and Veolia, but it is too early to give more details. France is a strategic location for a number of reasons. First, it has shown a rapid EV adoption rate and is the country where Renault has sold the most EVs. Let us keep in mind that transportation costs are key here, as it does not make economic sense to haul batteries (classified as dangerous goods) over thousand of kms and across multiple borders. Secondly, this is where both Solvay and Veolia have relevant operations in the various steps of the process: from battery collection, to dismantling and disassembly, as well as metal extraction through hydrometallurgy. The goal of the consortium is to leverage as much as possible the existing and complementary resources in terms of physical assets, but also knowledge and specific competencies.
AI: Are there plans for more plants in different locations?
De Saignes: At the moment, our focus is on the pre-industrial phase, which requires extensive validation of the process, design, engineering and operation of the demonstration plant. The goal is to then move to a pre-industrial phase before a commercial deployment and full-scale plant. At present the consortium is exclusive in Europe and with regard to each partner's respective role: Veolia as the recycler, Solvay as the supplier of metal purification technology and Renault as an OEM. That said, it is open to further collaborations starting with the Alliance partners (Nissan, Mitsubishi) and other car makers. In fact, Veolia already receives and recycles batteries from many battery manufacturers, car makers and batteries from other forms of electric mobility. What a potential consortium looks like outside of Europe is another question, and one that Solvay is open to exploring.
AI: What role will automotive battery mining play in the business model and sustainable environmental targets of the Solvay Group?
De Saignes: The need for our metal extraction technology will continue to grow. All critical metals will see their use in batteries increase several-fold in this decade. In the case of cobalt, for example, we see potential for a supply-demand imbalance over the next few years. This is a real issue, for which recycling and our technology have a role to play. Our technology is the enabler. It's Solvay's chemistry that closes the loop. Without it, metals recovered from batteries would only be suitable for reuse in lower value applications, like alloys. It's worth noting that Solvay's focus on batteries extends beyond metal recycling. We also have teams devoted to the development of next-generation specialty materials and chemical solutions for battery applications, including high-performance specialty polymers for binders and separators, and specialty additives for electrolytes.
AI: How energy efficient is the hydrometallurgical process in the recycling of Cobalt, Lithium, Nickel metals?
De Saignes: If you compare this process to that of producing the same cobalt, lithium and nickel products from primary sources (mining), the hydrometallurgical extractive steps of the process are quite similar. The big difference, however, is that primary extraction (mining) also requires extracting the ore from the ground and transporting it (or intermediate products) from the mine to a refinery, often thousands of kms away. These are the most environmentally impactful steps of the process. They don't exist in battery recycling. Then there are the questionable labor conditions at the mines in certain countries. This is why the carbon footprint and overall environmental and societal impact of "urban mined" cobalt, nickel and lithium are substantially lower compared to newly mined equivalents. This has been confirmed through specific life cycle analysis studies conducted on the current mechanical and hydrometallurgical process at Veolia, and we expect this benefit to even increase as we optimize the metal extraction process.
AI: How influential has the Solvay Group' strategic partnership with the Ellen MacArthur Foundation shaped its corporate culture?
De Saignes: We've benefited significantly from joining the Ellen MacArthur Foundation EMF). The Foundation helped foster introductions between Solvay and Renault, so they were integral in initiating the consortium. EMF has enabled Solvay to connect with other organizations that share similar commitments to circularity and a drive to collaborate on projects with lasting, positive impacts environmentally, financially and socially.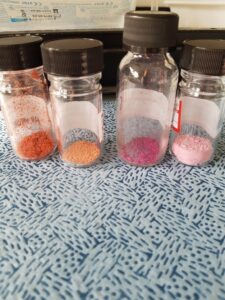 The circular economy aligns with our purpose – bonding people, ideas and elements to reinvent progress – because it's leading to the development of completely new business models and pushing us to think of where, beyond our core business activities, our technologies can be at the service of humanity. Recovering value metals from end-of-life batteries is a prime example. Developing circular business models requires deep and far[1]reaching collaboration and expertise across an organization at all levels and functions, from R&D and technical, to strategy, commercial, circular business development and industrial. Projects like the Consortium illustrate the power of Our Solvay One approach and the sustainable, shared value we create by leveraging enterprise talent.