Growing demand for permanent magnets in electric vehicle and other vehicle applications has seen the price soar of the rare earth materials traditionally used in batteries as demand outstrips supply.
In response, Minneapolis-based Niron Magnetics is developing the world's first advanced manufacturing process for the mass production of rare earth-free permanent magnets, thanks to a breakthrough in material formulation. The batteries have a lower global environmental and social impact than rare earths, according to the company.
Niron recently announced a partnership with Marquette University and General Motors to develop the next generation of electric vehicle drivetrains through a US$5 million grant from the US Department of Energy (DoE). The proposed design incorporates high-performance Iron Nitride (FeN) magnets that the Niron team is developing. Niron's Clean Earth Magnet™ technology does not utilize any rare earth elements and offers several major advantages over traditional magnets, including higher magnetic field strength, enhanced temperature stability, and lower cost input materials and manufacturing, says the company.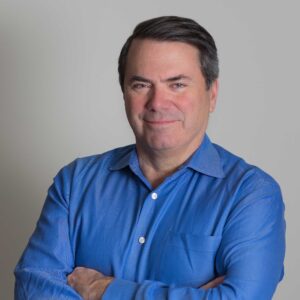 Niron's magnets have a higher magnetic flux density than conventional Ferrite and NdFeB-based magnets, enabling size and weight reduction in motors without compromising power or torque, which will be critical to meet DoE targets around cost and efficiency, according to the company.
Dr. Ayman El-Refaie, Werner Endowed Chair in Secure/ Sustainable Energy and professor of electrical and computer engineering at Marquette University will serve as the lead on the three-year DoE Vehicle Technologies Office project that seeks to meet and even exceed the DoE targets around metrics such as max torque, power, speed current and bus voltage as demand for electric vehicles continues to grow, all without the use of rare earths. "We are very excited about teaming with Niron Magnetics on this project and see their Iron Nitride permanent magnets as a key enabling technology to achieve our project objectives," said Dr. El-Refaie in the official announcement. "Beyond this project, Niron's technology will help achieve higher performance in electrical machines over a broad range of applications. We are very much looking forward to working with their team."
Niron Magnetics says its proprietary iron nitride magnets possess inherently higher magnetization and can be produced at a lower cost compared to today's rare earth magnets, and will enable a revolution in the design of new electric motors and generators. Niron was founded in 2014 as a spinout of University of Minnesota and is based on technology that has received the support of ARPA-E, the National Science Foundation (NSF), and the Department of Energy Office of Basic Energy Sciences.
Niron Magnetics' Iron Nitride (Fe16N2) permanent magnets use a patented, scalable process, which allows the company to produce high powered magnets using commonly available iron and nitrogen raw materials. Development of these scalable manufacturing methods has resulted in the publication of more than 20 peer-reviewed scientific papers, as well as 17 granted and 35 pending patents.
Niron's Iron Nitride magnets enable size and weight reduction in motors without compromising power or torque. Additionally, with the 60% higher magnetic flux density compared to NdFeB magnets and stable performance over wide operating temperature ranges, Iron Nitride unlocks new possibilities in power generation and conversion," says the company.
Automotive Industries asked Anderson (Andy) Blackburn, Chief Executive Officer, Niron Magnetics, what the partnership between Niron Magnetics, GM and Marquette will achieve.
Blackburn: This collaboration, along with the other vehicle technology innovation projects funded by the DOE, will help shape the future of the transportation sector and increase access to more sustainable options for consumers. Professor El-Refaie and his team at Marquette University understand the potential our technology has to unlock new possibilities in power generation without the use of rare earths, ensuring that electric motors of the future are not only more cost effective, but sustainable. Demand for electric and hybrid vehicles continues to grow and new forecasts predict that they will account for an estimated 30% of all vehicle sales by 2025. However, the drivetrains traditionally utilized in EV and HV designs are powered by rare earth materials, which are predicted to experience growing shortages and price by 2030, hindering long-term growth potential.
AI: How does this tie in with your company's mission?
Blackburn: Niron's mission is to commercialize its Clean Earth Magnet™ technology, as demand for magnets and rare earth alternatives soar. The growth in electric vehicle (EV) motors and global electrification efforts more broadly, are key demand drivers for magnets. Most of these applications are reliant solely upon rare earth permanent magnets, which carry supply risks and are environmentally damaging. Niron's technology offers a more cost-efficient and sustainable option to produce permanent magnets without rare earth materials and enable the long-term growth of a sustainable economy.
AI: How is the Clean Earth Magnet™ technology more environmentally friendly?
Blackburn: Using low-cost, abundant and easily recyclable input materials such as iron and nitrogen, combined with scalable manufacturing processes, we can achieve a competitive product at a 75% lower overall environmental impact. No rare earth elements or other critical materials are used in Niron magnets. Because our inputs are globally sourced commodities, we are essentially immune to geopolitical turmoil and associated supply and price instability surrounding the controlled export of rare earth materials.
AI: What has been the trajectory of Niron Magnetics as a company?
Blackburn: Building off more than a decade of academic and government-funded scientific research and development, Niron has developed advanced manufacturing techniques to precisely control and manipulate the crystal structure of Iron Nitride to create powerful permanent magnets. Now, with a combination of public and private funding, the company is progressing rapidly towards commercialization in the next few years.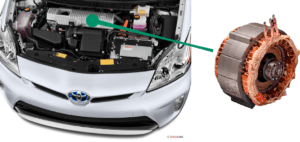 AI: What makes magnets so important in the development of electric vehicles?
Blackburn: Permanent magnets play a vital, hidden role in many modern technologies. Common devices that we use daily, such as industrial automation, power generation, power tools, appliances, HVAC systems and automobiles are powered by permanent-magnet motors that convert electricity to motion. In the production of electricity, permanent magnets are found at the heart of generators. Despite their ubiquity, however, magnets themselves have not kept pace with demands of higher performance, lighter weight machines. In fact, it has been more than 35 years since the last new magnetic material (NdFeB or neodymium) became commercially available. As hybrid and electric vehicles fill the streets, and wind power generation continues to be one of the fastest growing means of producing electricity, the demand for increased efficiency needs to be met with innovative new magnetic materials.