Modern vehicles need to be light, clean and quiet – which is where polyurethanes come in as a preferred material for sound deadening.
Polyurethane (PU) is a low-density polymer that is used in a growing number of applications in the auto industry. PU foam technology contributes to energy efficiency and help OEMs to cut the costs of maintaining comfort and reducing noise levels inside cabins.
The versatility of the material is demonstrated by the range of Huntsman technologies used for noise attenuation.
Huntsman has low density block foam for sound absorption, low emission viscoelastic and high resilient foam for insulation and several products with renewable content.
Automotive Industries (AI) asked Johan Peters, Huntsman Global Account Manager Acoustics & NVH, whether PU also reduces vibration.
Peters: Huntsman PU materials are designed to ensure optimal acoustic performance. Our range of viscoelastic foams are specially developed to ensure vibration damping in mass/spring components such as carpet or inner dash insulators.
The damping effect of Huntsman viscoelastic foam (VEF) has its best effect in the low frequency range, which is the most challenging area.
AI: What have been some of the latest breakthroughs in PU formulations?
Peters: The most recent successes have been in emission reductions. Not only have we met the highest OEM standards, but we have also managed to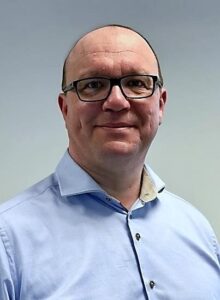 stay far below those specs in a very consistent way. We have also been able to use non fossil based raw materials in our PU formulations.
With these achievements we are further contributing to more sustainable car-manufacturing.
AI: Are there advantages over other acoustic materials such as fiber?
Peters: Many people refer to PU as one of the most versatile plastics. At Huntsman we put this in practice by developing acoustic materials with a wide range of mechanical and acoustic property variations, that can hardly be matched by other materials. The fact that PU is a relatively low viscosity liquid in the beginning of the reaction ensures that very complex mold geometries can be filled, even with sharp angles.
This ensures a good fit to applications such as the car interior, which in turn provides better acoustic properties. Huntsman acoustic foams are used in a wide range of premium cars. Specifically, these premium cars have the most complex under carpet geometries, to allow for ducts for cooling, heating and entertainment systems.
AI: How has Huntsman helped OEMs and Tiers to take full advantage of the qualities of PU?
Peters: In situations where there is potential that is not fully utilized, we engage in discussions with OEMs and Tier 1s. We also present new products and process improvements proactively. These can be part performance improvements, cost reductions, efficiency gains or new materials.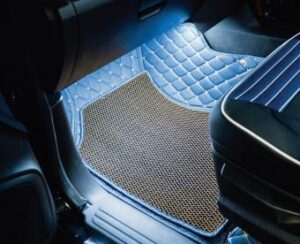 Long before the current drive for increased sustainability, Huntsman has been supplying products with renewable content to the automotive industry.
AI: Will PU be the material of choice for electric vehicle insulation from noise and vibration?
Peters: We are working with several customers on programs specifically for electric vehicles. These bespoke development programs are for full electric vehicles (battery area) as well as for hybrid vehicles, where the remaining combustion engine needs the best performance in both thermal and acoustic insulation.
AI: What are the weight advantages of PU?
Peters: Depending on the application, PU can be up to 1/5th of the weight of competing materials. Sometimes we need to "hold back" because there are weight limits in the specifications of the OEMs. In cases where these weight limits have no impact on acoustic performance, we engage in discussions with the stakeholders to show that there are some unharvested potentials.
AI: How "clean" is PU?
Peters: The term "clean" can cover a lot and is open for a lot of interpretation. We have done great efforts to not only meet, but exceed all emission req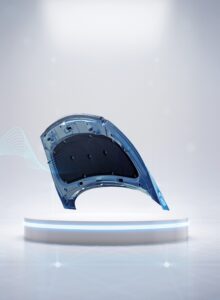 uirements. Also, in our production facilities we strive to be as clean and responsible as we possibly can within the current technical limits.
AI: What next for Huntsman?
Peters: The commitment of OEMs to CO2reduction, coupled with European regulations and customer demands, provides material producers such as Huntsman with exciting opportunities to develop a completely new portfolio of sustainable PU systems. In parallel with our CO2reduction commitment, published in our recent Sustainability Report, we see two specific opportunities to support the automotive Industry's CO2 reduction drive. The first is to develop materials with a reasonable bio-based content.
The second is the use of recycled raw materials. For biocontaining technologies, we are enriching our ACOUSTIFLEX® portfolio with a polyurethane system for VEF (viscoelastic) acoustic foam and engine compartment foams that can reach between 20-40% of bio-based content in the final product.
We are also creating a series of technologies for headliners using recycled-based raw materials.
These innovations will be fully launched in the next 6-12 months.