Ambitious and environmentally critical plans to reduce carbon emissions by replacing internal combustion engines with battery power face numerous challenges – not the least of which is capacity.
In Europe, for example, the automotive industry is geared up to build around 18 million passenger cars a year. If they all go electric, they will need 18 million battery packs. This has sparked a race to build gigafactories.
Italy's first gigafactory is set to be one of the biggest in the world. Costing 3.4 billion euro, it will be, capable of supplying batteries for around 600,000 cars a year once in full production.
The one million square meter (more than 10.75 million square feet) site was home to an Olivetti plant in the town of Scarmagno, which is close to Italy's leading automotive manufacturing region of Piedmont.
Automotive Industries (AI) asked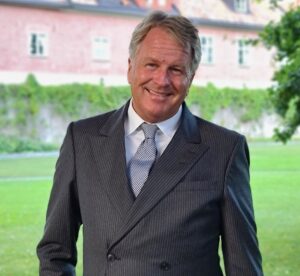 Carlstrom, Founder and CEO of Italvolt, what benefits gigafactories offer.
Carlstrom: Scale is necessary because the margins are quite low, and it provides efficiencies. Even if that were not the case, the demand is going to be very, very high. Europe will not be able to meet the forecast battery demand for the next 10 years at least. That is just for vehicles. There is also going to be a huge demand for storage batteries for the charging stations, in addition to domestic and business use.
AI: What is going to make your factory "green"?
Carlstrom: It's extremely challenging. If we don't do it right, then the benefits of having electric vehicles on the road will be meaningless. More could be achieved on reducing overall emissions with clean diesel. We have engaged with a company to certify our supply chain, our materials, and our production methods. They are looking into all aspects. The most challenging is the supply chain. At present we will need to rely on a supply chain from Asia and will have no control over it. Therefore, we need to recreate a supply chain in Europe, and we need to find ways to control it.
Bringing the supply chain closer will also reduce the transport carbon footprint. We are looking closely at every supplier and every detail in the supply chain. Most of the manufacturers in Europe are also addressing the greening of supply chains and manufacturing processes as this will become mandatory in the European Union.
AI: What about raw materials?
Carlstrom: That is my biggest concern. The biggest problem is that we don't have any supply chain in Europe at all, when it comes to minerals. Chinese companies control most of the supply, which is a huge problem in terms of ensuring that European manufacturers are competitive from a pricing point of view, and also from the conditions under which the material is mined and transported. We need to start mining minerals again in Europe wherever possible.
AI: Is this why you have teamed up with American Manganese to recycle batteries?
Carlstrom: The way we are doing things is through partnerships. We do not have our own technology when it comes to recycling and batteries, as we are fully focused building the most efficient gigafactory. It will be modular, so we will be able to accommodate multiple technologies in the same plant.
Battery technology is moving so fast that we will not have the resources and funding to develop our own technology at the same time as we are building a gigafactory. So, we are we are licensing our technologies from third parties right now. Later, when we start producing, we will look at our own research and development. But for now, the objective is to be able to supply the market as quickly as possible.
What we have identified is that no company is capable of building a gigafactory by itself. So, we need to use competencies from various sources and to combine them to create an efficient and green gigafactory. That is where our IP (intellectual property) lies.
AI: When was this approach conceptualized?
Carlstrom: Well, I have been involved in a number of entrepreneurial ventures including that of the sale of Saab Automobile to Spyker Cars in 2010. When the deal collapsed in 2011, I became a consultant. And then, in 2019 – and this sounds really silly – I bought a car magazine to read while flying from Lon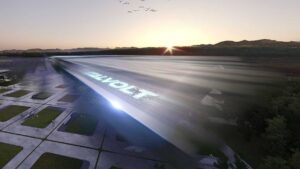 don. It had a big article saying the UK needed a gigafactory. And so, I went to see the advanced propulsion Centre in Coventry and said, "we're going to build gigafactories".
We made an announcement in May 2020 that Britishvolt would be building a gigafactory. I was one of the founders of the company, but subsequently sold my shares and have used the money to fund the establishment of Italvolt.  It was a window of opportunity due to a combination of factors, including Covid-19.
It's amazing to be a part of this new green industrialization, which is something totally new. It is like being part of the industrial revolution of the 1800s. Things are moving super fast.
AI: Was there an advantage to entering the industry without preconceived ideas?
Carlstrom: Definitely. If you're too knowledgeable then you see too many problems. People get stuck in their area of competence. I didn't know anything about the battery business when I started. Yes, there are challenges, but you find the right partners and people to overcome them.
AI: Why Scarmagno?
Carlstrom: Firstly, it is in the south of Europe and close to a number of automotive manufacturing centers. Italian bureaucracy provides its own challenges, but both the local and central governments are very supportive of the project and have accelerated the process. A project which will create 3,000 jobs is recognized to be of national importance.
The switch to electric cars will affect thousands of jobs, in both the original manufacturing and aftermarket sectors. The government recognizes that we have to bring manufacturing back to Europe to create new work opportunities.
AI: Does Scarmagno have the skills needed?
Carlstrom: Oh yes, we are in an amazing part of Italy, and I am extremely happy with the local competencies. There are a number of small industries which support the skills base we need. We have the entrepreneurial spirit in this area, which is very, very good for us going forward.
AI: And logistics – firstly for inputs and then for the delivery of heavy batteries?
Carlstrom: Scarmagno is logistically well connected. There is a good reason why Olivetti built its factory on this site. You have access to the coast from two sides. It is also near major road and rail links. You can reach the automotive hubs in Switzerland and Germany without a major impact on the carbon footprint of the vehicle assembly process from a logistics perspective. Which means that our market will not only be the Italian manufactures.
AI: When will the first units come off the line:
Carlstrom: Late 2024 we plan to produce around six gigawatts of power, ramping up to full scale in 2028 when we will produce 45Gwh, which is sufficient for 550,000 to 600,000 vehicles, depending on the size of the cars. I must add we have a very beautiful factory design by Pininfarina.