Breakthroughs in aluminum technology are helping manufacturers to reduce weight even in safety-critical body parts.
Electric propulsion is being introduced to meet emission standards, and electrification has increased the demand for aluminum because weight directly affects range. One of the newest products is Novelis' Advanz™ 7UHS-s701.
Automotive Industries (AI) asked Pierre Labat, President of Alumobility and Vice President Global Automotive at Novelis, what the main benefits of the alloy are.
Labat: The product offers up to 40 % in lightweighting potential over ultra-high strength, hot-formed steel solutions. It has a yield strength of 500 megapascals in service strength.
AI: What applications can benefit from the Advanz™ 7UHS-s701?
Labat: It is designed for safety /critical / structural applications such as A and B pillar reinforcements or door beams.
AI: Can it be used in commercial and electric vehicles?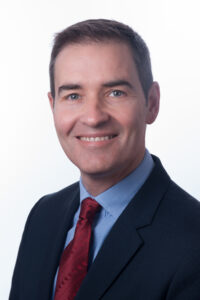 Labat: It can be used everywhere you need strength. We think it is very suitable for electric vehicle battery enclosure crossmembers on each side of the enclosure, where you need a material that is both light and strong.
AI: How would you ensure the rapid adoption of this technology through your Customer Solution Center (CSC) network?
Labat: CSC support is needed because the 7,000 material is extraordinarily strong and requires a little bit of rethinking of traditional ways of using aluminum in structural applications. Our CSC experts know how to design with 7,000. We also have experts in computer-aided design (CAD) who are able to advise on how best to use the 7UHS-s701. We also have CAE experts and of course we also have casting experts to make sure that at the end of the day the solution that we deliver is going to meet the needs of the customers.
To compliment that we have corrosion and joining experts. While 7,000 is stronger, it needs to be placed in the right conditions and used in the right applications to avoid corrosion.  Our product development teams are confident that the product passes typical automotive corrosion tests, but it must be used correctly. Joining is also something we can help our customers with.
AI: Is the alloy compatible with hot stamping processes?
Labat: It can be cold or roll-formed, but we expect hot stamping to be used as the main fabrication technology. It is what customers are accustomed to when forming ultra-high strength steel.
AI: Can s701 scrap be used in a closed-loop recycling system?
Labat: The fabrication partners that we will work with send the scrap back so we can re-input it into 7,000 products. It is not the same as the typical 5,000 and 6,000 generations, which can be used in closed-loop systems, but it still offers reduced CO2 emissions through recycling.
AI: How is Novelis meeting the growing demand for automotive aluminum?
Labat: We have added 200,000 tons of finishing capacity for automotive body sheet to our plant in Guthrie, Kentucky, and we doubled the capacity of our Chinese plant in Changzhou by 100,000 tons.
AI: Please tell us about Alumobility.
Labat: Alumobility is a consortium borne from the call by customers for the aluminum industry to provide a less fragmented innovation roadmap. We were asked if we could come up with solutions that were already at scale. They do not have the resources any more to evaluate individual products, particularly those like the 7,000 which requires hot stamping and for other stakeholders to support the supply-chain. The requirement from the customers is "you should build the eco-system, and come to us only when everything is ready and deliver the full turnkey solution ."
We decided with Constellium  to build a precompetitive ecosystem. The idea is not to do any commercial or production joint ventures. It is just to make it easier for automotive customers to utilize aluminum in innovative ways with the right partners. Alumobility is now in the process of talking to downstream partners and peers who want to join, essentially to develop solutions for the new generation of smarter, lighter, safer and more sustainable vehicles.
AI: How will Alumobility support the development of automotive aluminum body sheet to make it more competitive against traditional materials?
Labat: We do two things at Alumobility. One is to try to share with the industry how to design optimally with aluminum in applications like doo

rs or even B pillars. We have already conducted studies and posted examples of how to design aluminum doors and B pillars, which are posted on Alumobility.com.
Secondly, we identify the right projects and partners to facilitate the development of an eco-system. There are many historic preconceptions around aluminum joining, such as that it cannot be welded, or it is very difficult and costly to do self-piercing riveting. We are tackling these myths with fresh data and scientific evidence relating to performance and cost. Those technical studies are the other part of what we will do in partnership with other Alumobility members. Hopefully, we will have members from all the categories, from the joining eco-system, from the roll forming eco-system, and the hot stamping eco-system. Working with those companies we will be able to showcase the capabilities of aluminum through technical studies.
AI: What could we expect from Novelis in the next few years?
Labat: We are going to continue to put sustainability at the forefront of everything we do. It is already a major part of who we are because we are the largest aluminum rolling and recycling company in the world and we already have demonstrated in the automotive industry that we are absolutely committed to setting up closed-loop systems with our customers. In order to reduce CO2 emissions further we also need to continue to invest in product metallurgy and product development so that we can use as much as possible of the aluminum scrap coming from our customers.
We have focused on this in projects with Jaguar Land Rover, and you can expect more technical development by Novelis to recycle scrap. We will look at sorting technologies and collaborations with third parties on how to maximize the use of end-of-life components. It is a massive undertaking.
From the capacity and capability point of view, we know that we need to help our customers to reduce costs and increase performance. On the R & D side, we have a pipeline of products that we will bring to market. With the 7,000 you get the first hint of what we are doing in high- strength, but we have products beyond s701 that will help customers with high-formability requirements.
Together with Constellium, but hopefully with other members who are going to join Alumobility we are going to see a growth of projects, and we are very eager to make those a success. There is room for everybody – rolling partners, downstream partners, OEMs and also universities and academies. I hope that you will see Novelis and others grow Alumobility.