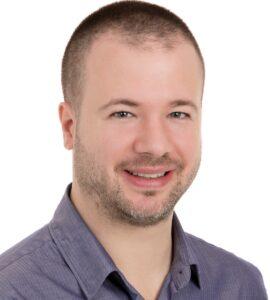 It is estimated that (barring Covid restrictions) the average American spends 6% of their waking hours in a vehicle, while a poll of United Kingdom drivers found they spend almost four years at the wheel during their lifetimes.
Much of that time is spent commuting – 2021 research by Statista found that most people drive to work, school or university (including the US, Europe, China, Brazil and India). Vehicle occupants expect to have information and entertainment at their fingertips, and of the same or better quality than their home systems. This has spurred the development of a new generation of embedded multimedia solutions.
Automotive Industries (AI) asked Ivan Dimkovic, co-founder and VP Product Portfolio Management at Cinemo, how important infotainment packages are to consumers.
Dimkovic: It is more important than ever before. Having a FM radio or CD/ DVD player stopped being good enough some time ago. Anybody younger than, say, 38, was born into and lives completely in the digital world. They want to remain connected and entertained while in the car.
We are seeing this in new car projects. In the past, the entry-level projects had very limited features. Today's entry level models offer infotainment considered very advanced 10 years ago.  But young consumers (typically entry-level shoppers) want something more than a "list of features". The infotainment center must enhance the experience of being in the car. The expectations are set by smart devices. That is putting a lot of pressure on OEMs.
AI: Will video be part of the mix?
Dimkovic: Absolutely. This is now possible thanks to 4G/LTE and 5G cellular networks. But before one can enjoy 4K UHD video in the car, there are "non-technical" prerequisites that need solving. That includes distribution – there is a plethora of considerations surrounding content ownership, distribution rights, digital rights, geo-restrictions, DRM requirements, etc.
AI: What determines the interface?
Dimkovic: OEMs decide what technology they are going to use, such as buttons, touchscreens, gestures or voice. These design elements require a new era of intelligence. Take voice commands: the device must be able to follow numerous accents and slang, while filtering out baby cries and motorway noise. Infotainment software must predict what a user is going to do next and "be there with results, in an unobtrusive way".
It is important is to focus on the application as much as the technology. For example, video presents a safety problem if it distracts the driver. So, you must ensure that the driver cannot see the video when the vehicle is moving. This comes with new complexities, including individual OEM's preferences when it comes to distraction.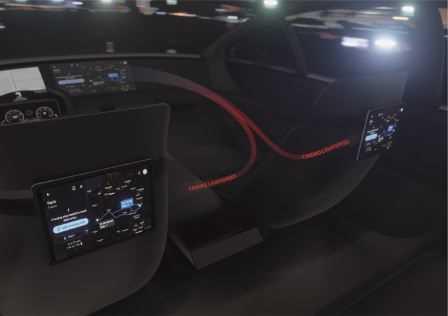 At the end of the day, it is the consumer who decides what is right for them. Think of smartphones. The older generation is struggling with them because they're just too complicated. I must say they don't have to be that complex to use. In our industry we know that providing the features is devilishly complicated technologically, but the interface must be simple and, above all, smart and "invisible". That's why you have companies like ours. Our job is to make high-tech look easy.
AI: Where are the opportunities for OEMs?
Dimkovic: Digitization enables frictionless interaction between a smart car and the driver. The car will select or recommend music, advise on where to stop for a break, and synchronize what you are watching or listening to from your content sources (online and offline). These are the services that will make a car more interesting and enjoyable. We provide the technical prerequisites that can make most challenging UX work, with the OEM putting their signature interface on top of it.
We also ensure that features are available on all popular infotainment platforms: Linux, Android, QNX and iOS and Android on Smart Devices (for companion apps). That way, OEMs have full freedom of platform choice for a specific model and market.
AI: What about security?
Dimkovic: For network communication we rely on the same encryption algorithms trusted by the likes of banks and defense forces. More specialized approaches are employed for the infotainment system. But technology does not mean much if it is not backed by the right talent. For that I am proud to work with our security team, who are top experts in the field.
AI: What about operating systems?
Dimkovic: The Dolby Atmos initiative, which we are working on with Dolby, is another game changer as it adds a new dimension of sound – one that is not found in most homes. Few people have 22 speakers in their lounge. With our new CARS Premium Audio product, we will be bringing this experience to any Android Automotive setup that meets the hardware/codec requirements. For customers using other operating systems, we have Dolby Atmos enabled in our core SDK products.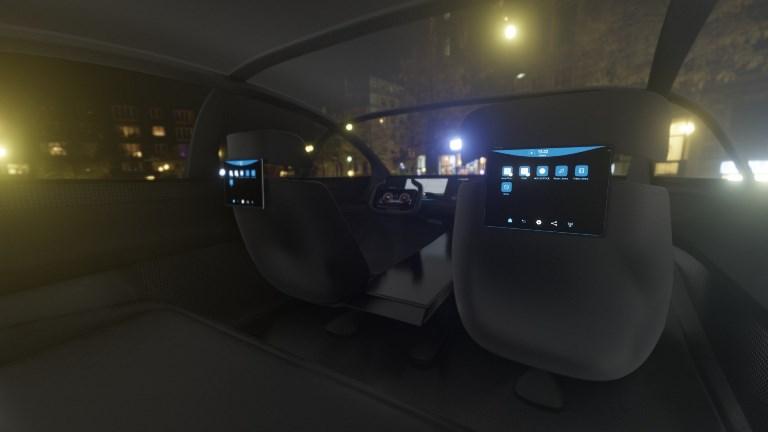 Android is also changing the way we work. The traditional model is for the Tier 1 to combine various pieces of software and hardware to assemble the component. They must access and license libraries of software and spend months integrating them. Android has applications which are basically almost done. You may want to just change the skin or logo. This is a very attractive solution for OEMs because of the time and money it saves. If you stick within the Android API (application programmable interface) frameworks you will have good quality audio and other apps.
Users then do not have to pay more than one subscription or license for a service, which could be the case where there are different platforms. And if you don't have content, there is no point in the infotainment system.
I am talking about Android simply because it was the first of the big OS platforms with car-specific APIs. The features are also available on other platforms, but the integration model is different.
Another advantage is that it can potentially offer seamless "roaming". You could be walking outside listening to a song or podcast and it will automatically switch over to the vehicle when the headset is turned on. With our CARS Online Video and CARS Play Anywhere products, we aim to take care of the "car" side of the story seamlessly.
AI: Can OEMs make money from content?
Dimkovic:  A while back I was involved in a project which at the time seemed a bit "over-engineered". The customer wanted to offer separate online content to different markets and remain in control of discounts/ promotions or even offer limited free plans. All the promotions had to be region specific and changeable at any time.
An example would be a free service for six months, in which case it needs to include a free data connection. After that, the system must be able to bill the consumer accurately by differentiating between paid and promotional data traffic at the application and protocol level. So, what began as "over engineering" ended up being very useful. In the future you may see a lot of these hybrid models, and for that you need a lot of tech in the background.
What innovations can we expect?
Dimkovic: Video is the next barrier. We will be offering solutions. The other breakthrough will be over-the-air delivery of services using the Cinemo platform.