The future has arrived: Industry 4.0, artificial intelligence and IIoT (industrial internet of things) are no longer buzzwords or technology of the future – they have become real. More and more companies are rethinking and investing in digital factories.
Digitized production processes reduce human error and work more efficiently. Automated, intelligent, networked: This is how the digital transformation succeeds.
For Hans-Peter Zobl, CTO of Augsburg-based KUKA Systems, there is no alternative to digitization and the switch to digital factories, driven in the automotive industry by e-mobility. Other manufacturing sectors will also benefit from digitization, he believes.
"The question is not whether you are ready to jump over the supposedly high entry hurdle, but whether you still want to be on the market in five to ten years." Only those who set the course for a Digital Factory now will have measurable advantages in terms of productivity, energy efficiency and flexibility for customer requirements in the near future, he says.
KUKA is partnering numerous original equipment manufacturers (OEMs) and Tier 1 suppliers in the first steps towards electromobility. The portfolio includes battery production, the assembly of ele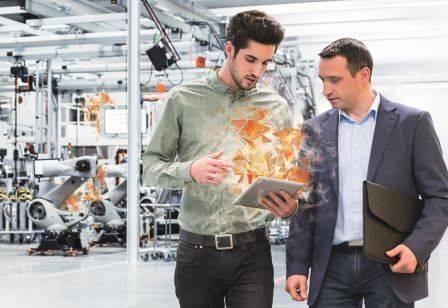 ctric drives and electric axle components, as well as complete body-in- white construction for electric vehicles. In addition, KUKA stands out for its intelligent intralogistics and software solutions as well as for comprehensive engineering services related to the digital factory. From the initial idea to service during operation, KUKA offers everything from a single source.
Ideas for the Digital Factory
In five to 10 years, says Zobl, digitization will be found in factories across the globe. Planning, commissioning, control, optimization and maintenance will, in the main, be run digitally.
For this purpose, KUKA has developed the smart simulation software KUKA.Sim as well as the Digital Twin, a 3D plant image.This 3D simulation covers the entire planning process: from the design of the process to the visualization of material flows and bottlenecks to the PLC code.
The data is 100% consistent with the physical plant, so that the virtual and the real controls work with exactly the same data. KUKA.Sim enables virtual commissioning through which new production lines can be tested and optimized in advance.
Furthermore, with the help of the Digital Twin, it will be possible to see remotely whether and where a malfunction is occurring in real time. This enables a fast response and less maintenance effort.
Direct remote access to production, for example to change the cycle time or transport instructions, is enabled. Zobl adds: "The digital factory gives customers the opportunity to track and increase their sustainability. With the help of add-on software solutions, management can determine where there is potential, for example by measuring energy consumption in the system. At the end of the day, if the customer knows that a system would consume a certain number of kilowatt hours per year, but he could save a larger percentage when shutting down in off times, then that provides assistance in planning more sustainably."
Greater production flexibility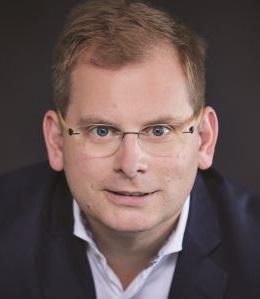 KUKA specialists believe that the factory of the future will no longer need rigid production lines and systems firmly anchored in the floor. Modular solutions will be the norm. "Increasing type diversity, more frequent model changes and strongly fluctuating batch sizes require maximum flexibility and adaptability," says Gerald Mies, CEO of KUKA Systems.
These are thus "today's core requirements for production systems."
KUKA provides the answer to these requirements with its "Matrix Production" concept. The systems are dynamically interlinked. Floor areas remain open, with production and logistics running separately, which increases the variability of parts logistics.
Mies adds: "Modular production stations ensure production cells that can be configured and expanded at any time."
Thus, one and the same system can manufacture different products, starting from a batch size of one, made possible by centralized system control. If a system is to be expanded, this can be done on site with relatively little effort.
Shaping the future: The path to your own digital factory
For Zobl, the first step to a successful digital factory migration is to question one's own mindset and any preconceptions: "You just need a few people in the team who bring fresh agility and guide the rest of the team accordingly.
Then it can be mastered well together." Implementation also requires experienced system engineering and software partners, as well as planning with foresight.
KUKA's customers can first expect a comprehensive consultation in which wishes and goals are discussed in detail. "Once we know what solution the customer is looking for to produce his product, we develop the mechatronic level together. Then we clarify: What does the customer envision in terms of IT? What data does the client want to collect beyond hat and what derivation does he want to make with the help of the system data?"
As soon as the interested company has an idea of what is to change, it can plan accordingly. "For example, if the CO2footprint is to be optimized, we clarify: What data do I need to collect, how do I do it, how does it all come together? What IT infrastructure and what software solution do I need for this?" says Zobl.
Everything always under control
This is how the system is ultimately created – and everyone involved keeps an eye on it from anywhere. Tobias Huber, Team Leader in Virtual Commissioning at KUKA, explains: "We integrate the Digital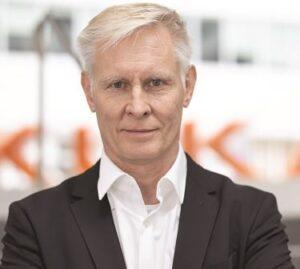 Twin on the factory site to record the data from the real system."
He adds that it quickly becomes apparent whether everything is working as planned. "We don't have to carry out cycle time optimizations and retroactive error analyses on site, where it can be difficult during ongoing operation.
Instead, the virtual model is available to us parallel to the real production facility for remote investigations."
KUKA sees the future in flexible systems that optimize themselves via the collected process values during production operation. It is still advantageous for efficiency and safety if only
one software is used from engineering to the end product.
Zobl explains: "As a German mechanical engineering company, KUKA can deliver the quality that customers trust.
As a system integrator with a digital twin, data aggregation at the shopfloor level and data processing at higher levels, we offer comprehensive support on the path to Production 4.0, because human creativity, expertise and creative power are indispensable even in the age of the digital factory."