With 11 million registered electric vehicles (EVs) on the world's roads today and the number expected to climb to 145 million by 2030, the EV market is growing exponentially.
A key player in this industry is WiTricity, the pioneer in wireless charging. It was founded in 2017. Qualcomm's Halo team – now part of WiTricity – proved the viability of dynamic charging. In 2021 the company announced that its patented wireless charging technology will be available in a fully electric vehicle. Wireless charging will make EV ownership easier.
The Genesis GV60 will be the first fully electric vehicle to ship with WiTricity's solution as factory-installed equipment. This adoption of its wireless charging technology is already inspiring other major manufacturers, according to the company.
WiTricity's patented magnetic resonance technology is being incorporated into global automaker and Tier 1 supplier EV designs and is the foundation of major global standards developed to support wide-scale adoption. WiTricity says it has worked for the better part of a decade with automakers, their suppliers, and standard organizations globally to establish common standards for wireless charging to ensure interoperability. As a result, wireless charging built on the company's patented technology is the basis of the technical standards by SAE International, the International Organization for Standardization (ISO), the International Electrotechnical Commission (IEC), and the China GB Standards.
Advancements, like dynamic charging of moving vehicles and the charging of autonomous robots and vehicles without human intervention, all use WiTricity technology. Wireless charging has been adopted by major automakers and will become available in passenger EVs in the coming months, with further implementation in commercial vehicles to follow. Designed to be equally as elegant and modern as the new class of EVs they will charge, the wireless charging systems enabled by WiTricity allow for a truly seamless experience: just park and charge, says the company.
Automotive Industries (AI) asked Alex Gruzen, Chief Executive Officer, WiTricity, how the technology benefits EV drivers and fleet operators.
Gruzen: For drivers, the benefits are simple: charging your EV is as easy as parking your EV. Consumers have told us that the plug is a hassle. With wireless charging, there are no cords or cable to wrangle when your arms are full. No moving parts to wear out or get vandalized. True accessibility for all drivers. And you don't have to worry about forgetting!
For fleets, a big advantage is a lower cost of ownership. Wireless charging means that charging can be worked into existing fleet workflows, which means charging can happen over a longer period, at a lower power. With plug-in charging, EVs are essentially taken out of service to charge: a driver moves the EV to the charger, plugs in, and there the EV remains until sufficiently charged.
For most fleets, that means they want to charge them fast. In contrast, wireless charging lets fleets adapt their charging model by bringing the charge to the EVs where they are: at the dock being loaded, at the depot being cleaned or prepped, or while parked. Untethered from the cord, vehicles have more time to charge.
Now I should add that our wireless charging technology is just as fast as the plug. The key point here is that you can choose to charge at a lower power to save money and it's also better for the battery life of the EV.
The outcome is lower costs by flattening the curve on "demand charges," the compensation paid to the utility for maintaining the grid with sufficient capacity to energize a customer's needs at peak draw. Given that electric utility charges are one of the top three components of the lifetime cost of a commercial EV (the other two are vehicle miles travelled and vehicle purchase price), the result is an impressive reduction in the overall TCO of going electric.
In a study conducted by WiTricity, the findings revealed that when using wireless charging instead of plug-in charging, last-mile EV fleets could save up to 50% in total cost of ownership (TCO).
AI: What does Hyundai's adoption of WiTricity's patented technology mean for your company?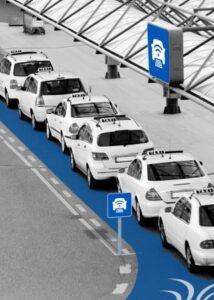 Gruzen: We're thrilled to see our technology in a new luxury EV like the Genesis GV60. This is truly a watershed moment with Hyundai at the forefront of technology solutions that enable a better driving experience. We expect it won't be long until all car manufacturers include wireless charging for their customers.
AI: What, in your opinion, is the future of wireless charging technology?
Gruzen: Wireless charging has the power to accelerate the adoption of EVs. The simplicity of the solution, the convenience, and the improvements in safety and reliability will bring people who are now reluctant to move to an EV into the fold. That's not just me saying, that's what a recent study conducted by TideWatch Partners indicates. The intent to purchase increases up to 68% for those who are most resistant.
Plug-in charging is necessary for long-distance travel, and DC Fast Charging has a place there, but for the vast majority of day-to-day driving, being able to just park and charge means you never really worry about charging. As a key piece of the future of mobility, wireless charging for EVs can make our cities smarter, more beautiful, and more sustainable. WiTricity's wireless charging pad can be installed above or below the ground – replacing the current eyesores associated with refuelling or repowering—and automatically charge the EV, hands-free.
In addition, in a world where cars are electrified, shared, and autonomous, how could an autonomous car plug itself in? Robotaxis will need to opportunity charge or "power snack" throughout the day, without leaving their service area.
As we emerge from the pandemic, city planners and innovators must work together to reinvigorate our cities and improve curb-side appeal. It would be impossible to imagine a city for tomorrow without taking transportation into account. The wireless power revolution is shaping the future of transpor
tation.
AI: What is your strategy for WiTricity over the next few years?
Gruzen: We're focused on the whole ecosystem. We're building on the work we've done over the past decade in developing the standards for wireless EV charging and are partnering with a host of automakers to include wireless charging in their vehicles directly off the assembly line – passenger and commercial vehicles alike.
We're working on the wireless charging systems that consumers will have in their homes or that will be installed in parking garages or curbside or deployed by fleets at depots or loading docks. We're also working with cities and local governments to include wireless charging in their infrastructure plans.
We will experience an adoption wave – once people experience wireless charging, they won't want to go back to plugging-in. Looking further ahead, we will become ubiquitous, and most new cars will be sold with a wireless charging vehicle assembly. People won't even have to think about charging their vehicles. Remember when cell phones were new, and we differentiated between our cell phones and our home phones (land lines)? Kids today don't even think of their phones as "cell" phones – they're simply phones. It will be the same for charging. What was plug-in charging and wireless charging will simply be "charging."